Sometimes I get in over my head. I always feel that I can step up to do stuff that I may be under-prepared for. The Cross Winds Classic Road Bike Race was one of these events. I'd never competed in a road bike race. Sure I've done many triathlons, mountain bike races of up to 100 miles in length, 36 hours adventure races and a few century road rides. I could handle a little 52 miles of flat road racing, right? Although I had posted some nervous sounding remarks the day before on Facebook those were just normal pre-race jitters. Besides, five days earlier I had ridden half of the four lap course and felt fine.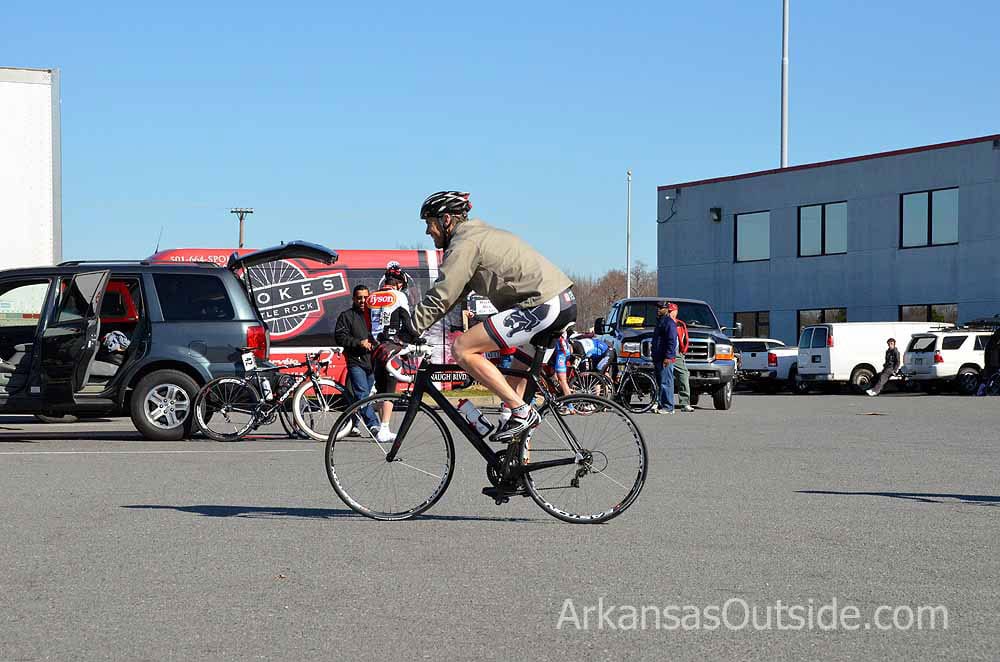 My first mistake was signing up for the 50+ Masters group. I was no cycling noob, I would race with the other old fat guys, make some new friends, talk about our kids, it would be fun. When I showed up at the line for the rolling neutral start I suddenly realized I was the only one in the pack without a proper kit. I had a long sleeve, loose fitting jersey that advertised absolutely nothing, my old favorite bike shorts, triathlon shoes (yes mom, there's a difference) and hiking socks because I hate it when my feet get cold. I should also mention that the rest of the field was a bunch of skinny, low body-fat guys that looked like they just came from the gym. I was in deep trouble.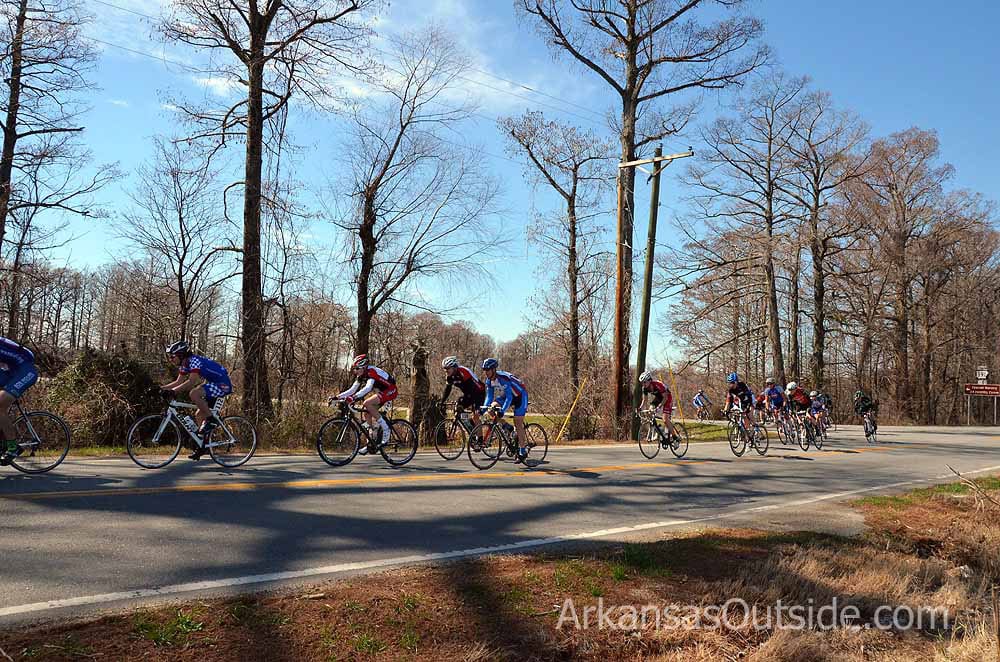 The pace picked up immediately after we rolled past the start and we were soon doing over 30 mph which quickly dropped back to a 24 – 25 mph pace. I was on the back, hanging on the tail trying to learn how all this worked. My first mistake was getting out of the saddle to catch up every time the peloton surged. It took me a few leg burners to learn that during most of this first lap the group would move up for a few seconds and then ease back, like breathing. So each time that I strained myself to catch up I would quickly find myself coasting or even braking a little at the back of the pack. About halfway through the first lap I think a group took off from the front of the pack, never to be seen again. Now I was hanging on to the tail of the slow group and slowly wearing down.
I've ridden in packs before but more as part of charity rides where informal groups get in a line and take turns at the front. This was different. All the guys wearing the same jerseys were working with each other to control the front and the speed of the group. Lots of strategy going on up there that I was not a part of. As we came to the last mile of the 13.1 mile first lap the peloton left me. Spit out the back like a watermelon seed. Being a little loopy at this point I turned down a ride in the pace vehicle and proclaimed that I would be completing the race. The rest of the race I would be on my own, no one to talk to, no one breaking the wind, just me and the flat straight roads of east Arkansas.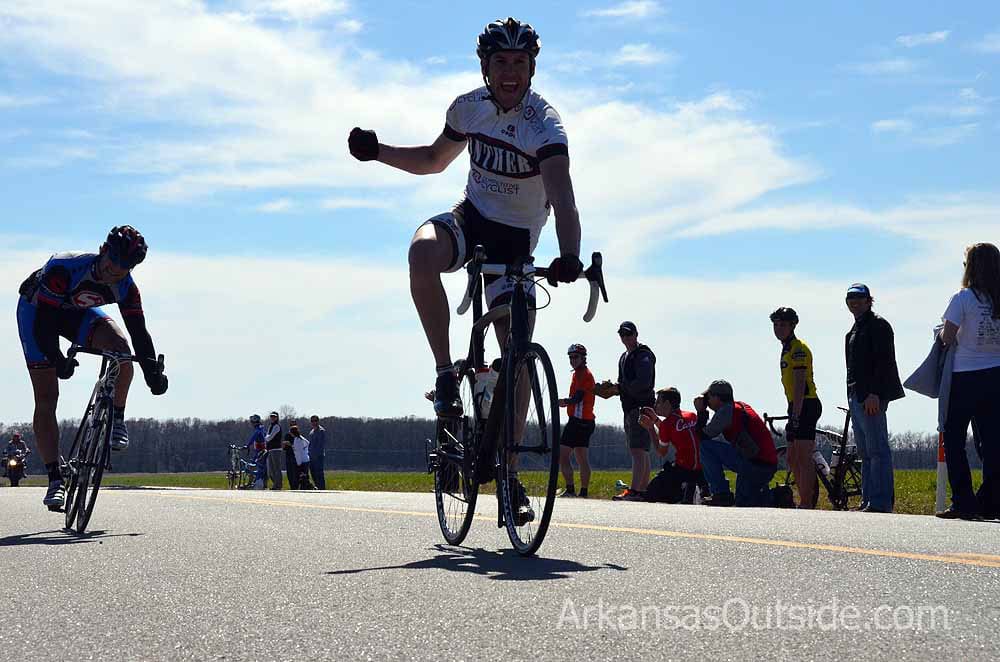 The race is held in a somewhat familiar part of Arkansas just east of North Little Rock, flat farm country spotted with bow lakes, the remnants of shifting waters of the Arkansas River. The wind makes up for the lack of hills in this area but on this day the wind was not much of a factor. Lucky for me.
Shortly after the first lap the mind games started. Asking myself if I should call it quits after the second lap, the conversation in my head went something like this:
Heart: Now that we've slowed to a reasonable pace, I can go all day.
Head: Yeah but how will we feel tomorrow?
Heart: We'll live and can cross the finish line proudly.
Legs: Ummmm…this kind of hurts.
Head and Heart in unison: SHUT UP AND PEDAL!
Head: Proudly? We'll be Dead Freakin' Last!
Heart: DFL is better than DNF.
Head: It's all better than Did Not Start.
Legs: I think I'm cramping…
Head and Heart: SHUT UP!
I suddenly remembered I hadn't eaten anything yet and still had a Honey Stinger Bar, pre-cut in half for easy access, in my jersey pocket. I quickly downed one and washed it down with some NUUN infused water. I was feeling better as I passed the finish of the second lap. My pace was staying above 18 mph and I had a new goal. Don't get lapped. I had to finish this third lap before I got caught. This was a tough lap for me. I was getting a little bored and my saddle was hurting me. I started singing to myself to pass the time.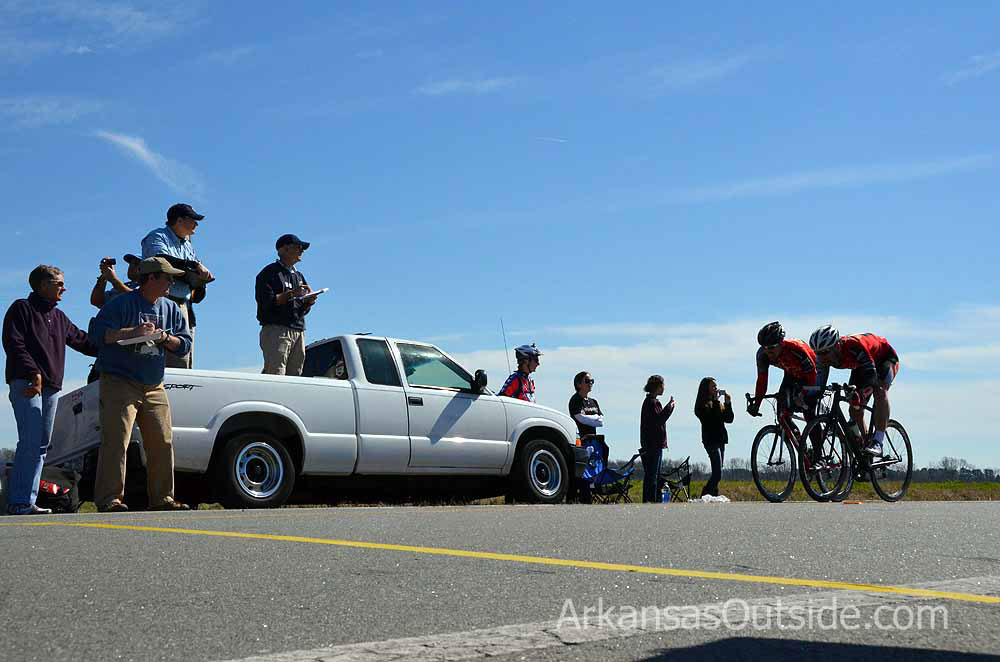 I made the third lap without getting passed by my original group and I was home free to finish out the race. The final lap is kind of a blur up until the last 4 miles when a couple of the support motorcycles came up behind me. I overheard one motorcyclist tell the other that I was the last guy on the course. My heart and my head went in two different directions on this news but luckily my legs jumped up and I started cranking out those last few miles. I got down in the drops and started pushing 20 mph to the finish. My final punishment for bad decision-making.
I finished the race/ride in around 2 hours and 45 minutes. And I will be sore for a few days. It is an interesting side of cycling to experience first hand. Obviously those masters guys were very experienced and it was a much faster group than I had expected. Next time I'll ride CAT 5, just a couple of laps and start figuring this whole thing out. In the meantime, It's back to the mountain bike and saving the road bike for triathlons. Maybe I'll do a little training too…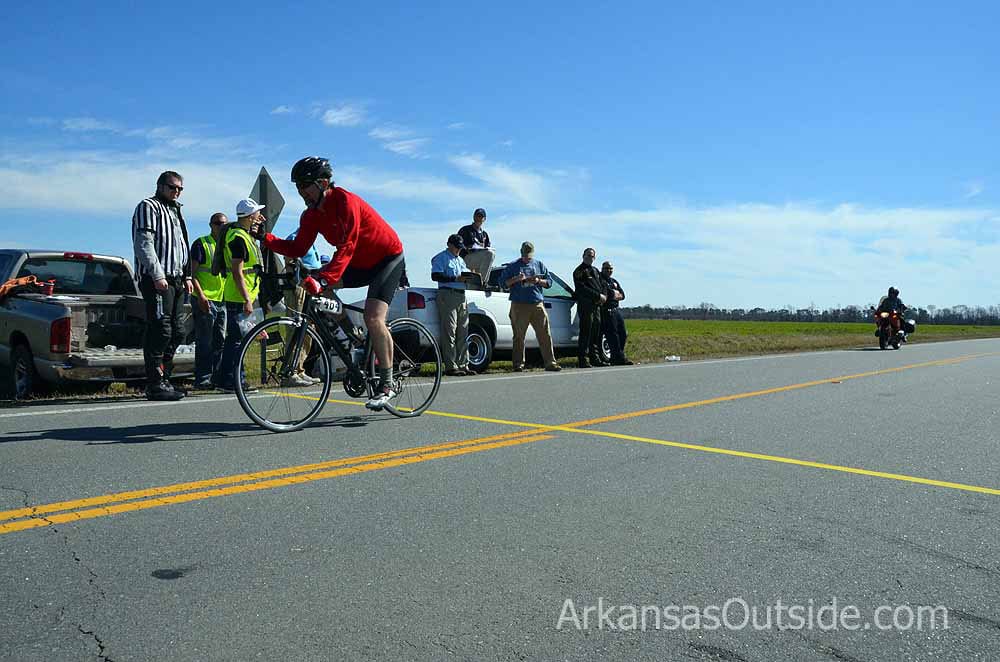 I'll be doing a follow-up article covering more of the course and event later this week. Thanks to Lisa for spending half the day taking tons of photos out there. You can see them on our Flickr site. Enjoy!
UPDATE: Nice write up from a support vehicle in the race from John Barton on JBar Cycling.