The forecast kept changing. For most of last week, rain had been on the menu for Saturday. Several people I had talked to decided not to ride the White Rock Classic this year. Then I heard that several guys from the CARVE bike team in Little Rock were going. Then the chances of rain dropped to 20% so the ride was on. About 50 miles of sticky dirt road with some impressive climbs from Hazel Valley Ranch in the Ozarks to the top of White Rock Mountain. Most of the course would be the same as the White Rock Classic 50K Run which would be happening the same day.
The ride is all on forest roads that are in pretty good shape. The start was paved. Straight up for 2 miles, but paved. Riders then got to cruise on a ridge line for several miles creating a false sense of ease. Then the hills start. If riders weren't going up, they were going down. Here is a short video of some of the riders coming down a couple of hills but this is an out and back course which means what goes down, must go up.
The riders were soon spread out and the road but some continued to stay in groups, The hills often broke the groups up.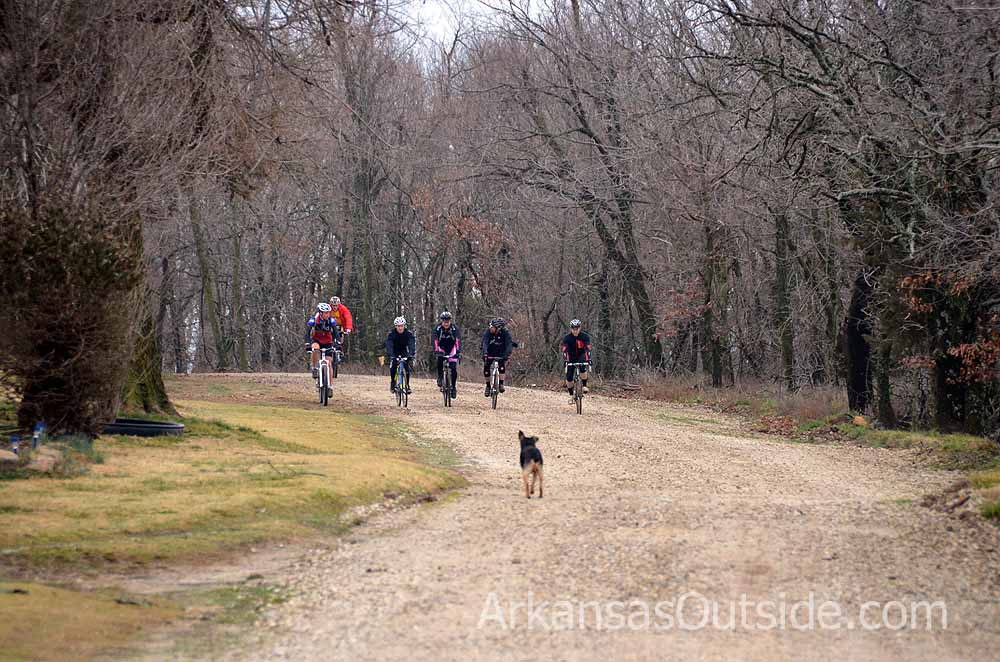 I didn't go to the turn around, opting instead to take photos of folks as they passed the White Rock Sign.
I spent about a half an hour with one cyclist who had gone through 4 tubes (rip in his side wall). Another cyclist came by and gave him a patch kit and two more each shared their extra tubes so he could continue on.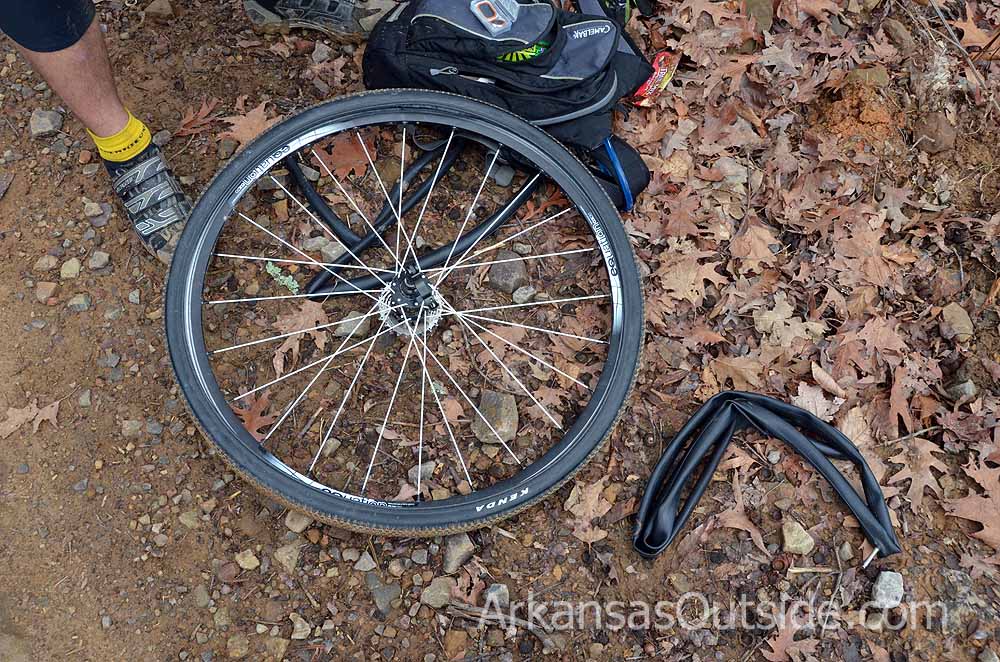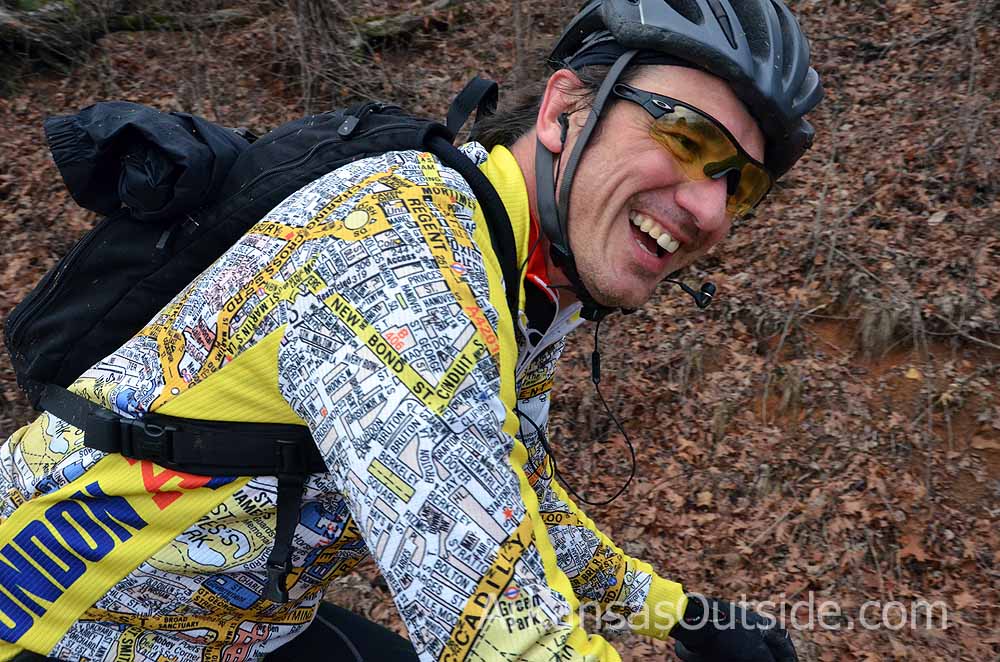 In the end the separated riders looked a little lonely making some final ascents.
I'm guessing the field to be about 20 or 25 riders with only one female (hey Chrissy). It was a good group that seemed to just have a fun day of it. Many calling it training for the Ouachita Challenge. Of course I'd like to do it myself next year. Maybe what helps is the "Lodge" at the finish line with some great food, beer and other drinks, fire and comfort.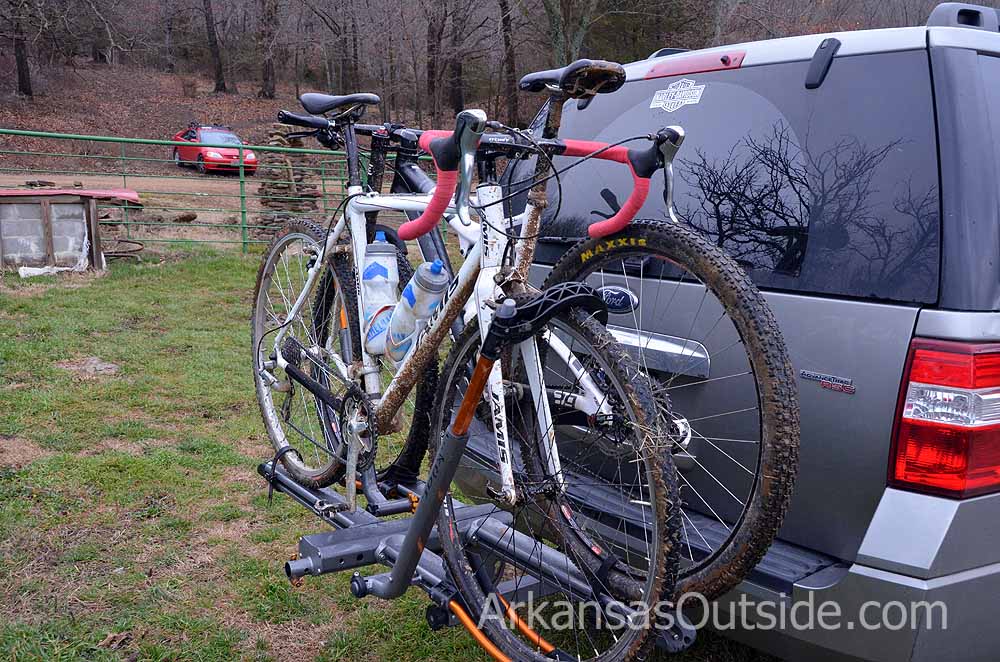 A lot more photos on the Flickr Site, Enjoy.