The Start…
Stay-up too late. Babysitter arranged for the wrong time. It's much colder than you thought (car thermometer hit 38 on the way there). Show-up in the parking lot two minutes before the start. Throw stuff on. Forget arm warmers, leg warmers, wife's hat (lent her mine cause that's what my mother taught me), sunscreen and the proper gloves. Wife refuses to ride with cold calves (seriously?). Find the next best thing…some hot pink compression socks stuffed in a running bag. Then just for good measure fail to properly secure the GPS (yes it falls off just after departure). The upside to all this madness…you warm-up pretty quick while pedaling like maniacs to catch the group because you forgot the directions and don't really know the route.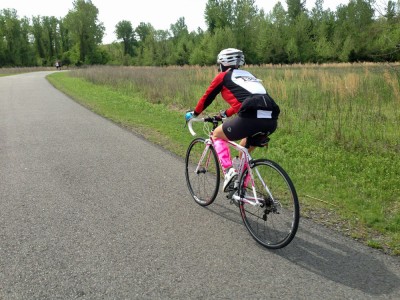 The Ride…
In a word…Splendid! We had great conditions once we were on track and the sun warmed our frozen extremities. Who wouldn't trade a cold start for the sort of riding day we had in front of us. And who cares that we took an inadvertent short-cut (along with a whole bunch of folks we were following) and missed that metric century mark after all. And who cares that they added on that dreaded Wye Mountain segment this year only to spit-out quite a number of folks resigned to dismount. It's just a fun group ride for a great cause. And it's supposed to be a wee bit hard…right? That's what makes it a Cardiac Classic.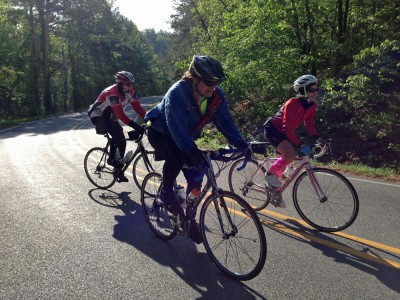 Overall, the weather was great, the support was super friendly, the riders were cordial (and patient) and look ma no mechanicals, wrecks or punctures! So, thank you to the American Heart Association, Arkansas Heart Hospital and all the sponsors for a very professional and fun event. My only regret (besides not having some cool socks of my own) is that more of our Capital Hotel team couldn't make it this year (someone had to mind the store). But we'll be back next time…sporting new jerseys no less.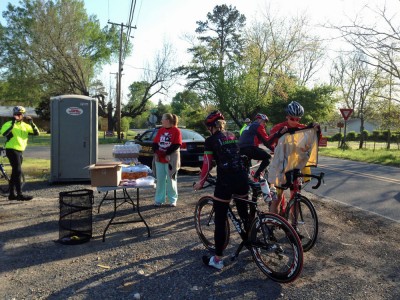 Incidentally, if you want some attention on a ride without doing a face plant…wear some hot pink compression socks. Or become a popular local spinning instructor…or both. Hat's off to my wife Nancy for being such a good sport Saturday. Next year, maybe I'll try some bright orange shoes.
All kidding aside, this a fun ride event (and walk too I understand). And I've already marked it on the calendar for next year. I hope to see you there.