Almost a year ago I did an article about the different race series in Arkansas.  I made the comment about others series being added, if we gave them time.  The Searcy Legacy Series is the latest to make this statement true.  The three-race series debuted this fall.  With each race the distances got longer.  All of them were on the Harding Academy campus and proceeds benefited the school in some capacity.
On August 24, the first race in the series, the Wildcat Road Mile, took place.  Instead of a loop, it was a point-to-point course.  Participants only had to concentrate on one left turn.  After the turn, about a quarter of a mile remained.
The race had a total of 64 runners (29 males/35 females).   To make it interesting, there were separate races for males and females.  Norman Blake (4:56), Michael Games (5:08) and Hayden Mathews (5:11) were the top three males.  Kaylin Turley (6:09), Rachel Mina (6:30), and Taylor Elder (6:38) were the top three females.
Proceeds benefit the Harding Academy Cross Country and Track Team.
The next race was the Micah Rine Wildcat Legacy 5K.  Held on the first weekend in October, the race coincides with Harding Academy's Homecoming weekend.  Celebrating its third year, it's the only race in the series that wasn't new.
The race is named for a Harding Academy and University alum that was murdered in 2009 by her husband.  Her father, Dennis Rine, works at Harding Academy as a counselor and teacher.  He organized the race as a way to honor his daughter's legacy.   She was an athlete at Harding Academy where she played basketball and ran cross country.  She was part of the school's first cross country state championship team in 2000.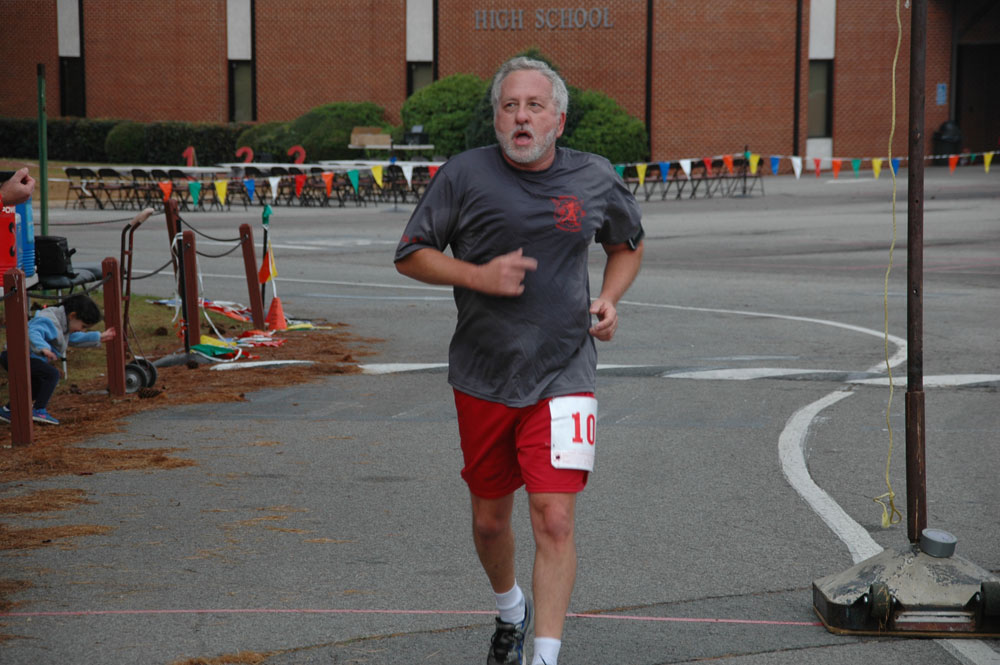 The course uses some of Searcy's jogging trails and it goes through campus by a tree that was planted in her honor.  The community has come together to make this race better than Dennis ever imagined.  Proceeds benefit a wellness room and scholarship named after Micah Rine.
Samuel Elander (18:17), Mitchell Kirby (19:23), and Nathan Hall (19:46) were the top three males.  Tia Stone (18:32), Natalie Ragsdale (20:51), and Kaylin Turley (21:38) were the top three females.
The Breakaway 10K was the final race in the series.  It was held on Saturday, November 9.  The course is similar to the Micah Rine Wildcat Legacy 5K, but in reverse.  Additionally, a Kidz Dash was held after the 10K.  Just over 30 runners completed the race.
The weather cooperated although a few sprinkles could be seen during the Kidz Dash.  That wasn't enough to stop them.  The younger kids (5 and under) did a 100-meter dash while the older kids (6-10) did a 400-meter dash.  Kids run with everything they have no matter what.  I need to unleash my inner child more often.  Proceeds benefit the STEM (Science, Technology, Engineering, and Math) program at Harding Academy.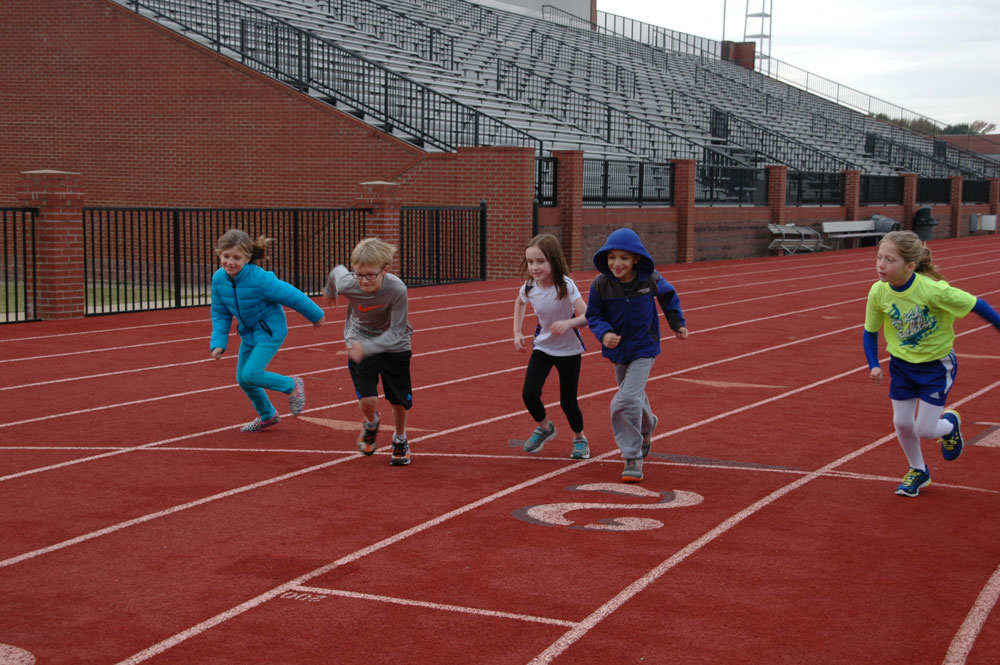 Jordan Woodson (38:13), Samuel Elander (38:26), and Nathan Hall (42:40) were the top three male finishers.  Jana Miller (46:15), Kathryn Riley (47:51), and Rebekah Brock (50:08) were the top three female finishers.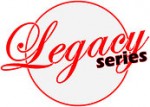 The entire series had a total of 230 finishers.  Some of those did all of the races, which made them eligible for the Legacy Cup.  Overall Legacy Cup Champions were Samuel Elander and Alyssa Dohm.  With a series as well organized and community driven, it's bound to grow each year.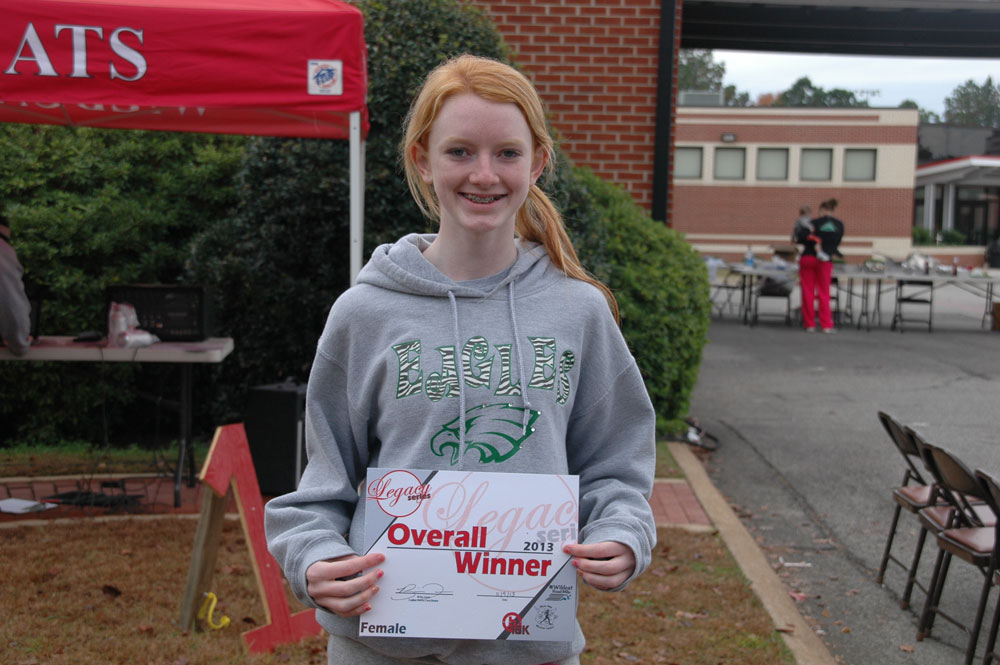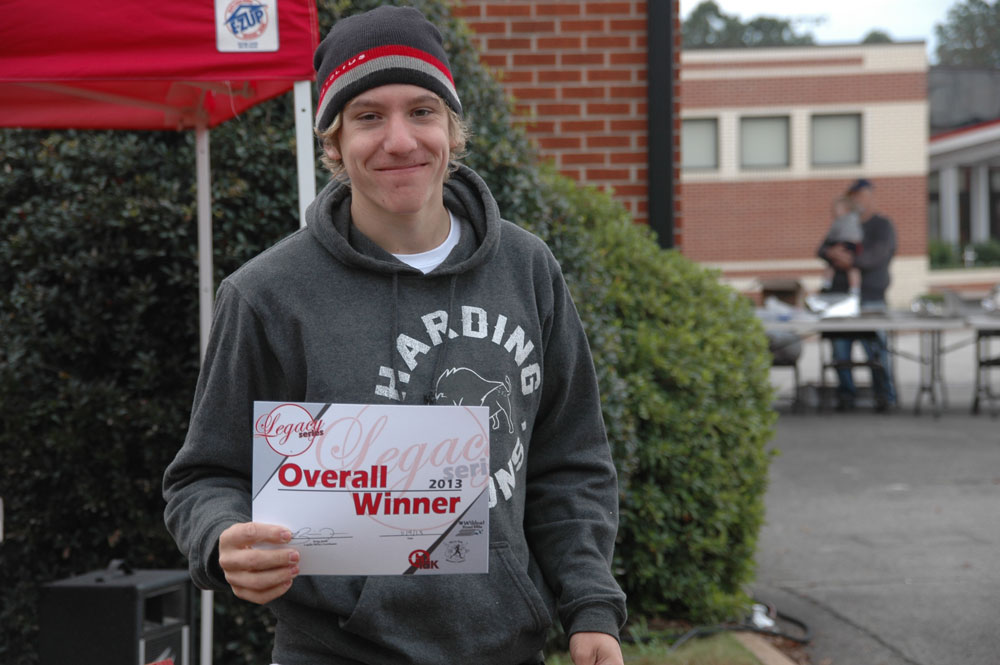 When I'm not running, volunteering, or writing, you can usually find me lurking on Twitter or blogging at ICEdot Athletes, #Runchat, or Trail and Ultra Running.