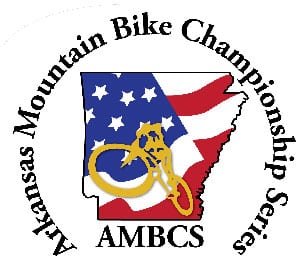 The tentative schedule is out for the 2015 Arkansas Mountain Bike Championship Series (AMBCS). Race directors will be meeting later this month to finalize things. It looks like there is a new race added to the series in Southwest Arkansas* giving easier access to the series from Texas and Louisiana based riders. Other changes worth noting; it has not been decided yet if the Riverside Classic will continue to be held at Burns Park in North Little Rock and although the Devil's Den race and Slaughter Pen are still back to back they now have two weeks between them instead of one which may draw more riders from around the state to both events.
Cane Creek
Central – Star City
May 9
Hobbs
Western – Rogers

June 7

Riverside Classic
Central – TBA

June 14

4 States*
Central – Texarkana

June 27

Fat Tire Fest
Western – Eureka Springs
July 17-19
Devil's Den
Western – West Fork
September 19
Slaughter Pen
Western – Bentonville
October 2-4
Spring Hill
Western – Barling

October 18

Dawg Days(Iron Mt)
Central –   Arkadelphia
Oct 31-

Nov 1

Attila the Hun
Central –   Hot Springs
November 22
It also looks like the AMBCS website has had a nice upgrade for 2015. Stay tuned for more information as it becomes available. Also, keep up with the Marathon Series schedule here. More on that series coming soon.