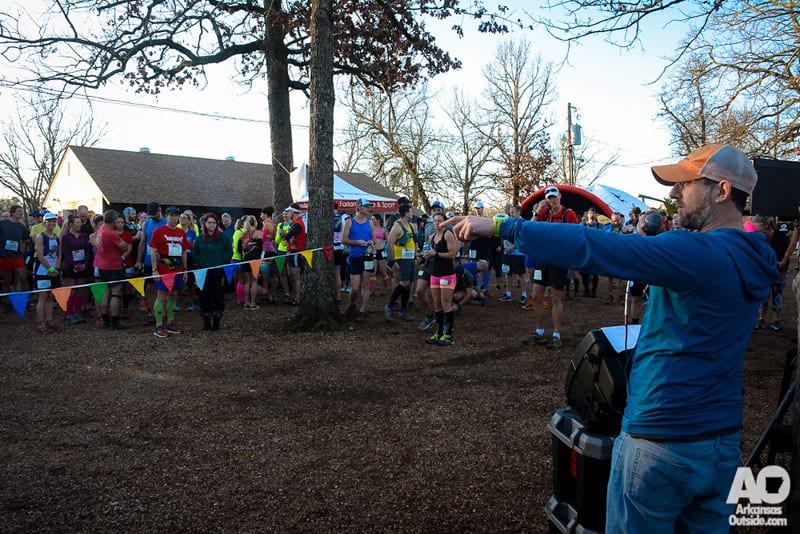 The Course
Offering distance options of 7, 25 or 50K, David's Trail Endurance Run (link) is a race for everyone from those new to trail running to veteran ultramarathoners. The 7K course is also the starting route for both the 25 and 50K runs. Rocks, roots and short punchy single track climbs in and out of small ravines dot this part of the course. For the 25 and 50K runners, it is followed by miles of long gradual climbs and descents on rolling single and double track that is relatively smooth in comparison to the first 4 miles. The hills are no joke, the elevation change for the 25K is 5000ft (10,000 for the 50K). Beyond the turnaround for the 25K course, the 50K runners are treated to more technical trail. Erin, one of the 50K runners, said she thought the organizer's humorous name for the aid station before the 50K turnaround,"Take it Easy", should have been named "This is Gonna Suck". After that point, the course turned to long muddy off camber climbs including one place that required a rope climb on a rock face. Erin may have said "this is gonna suck", but she also said it was "overall, a beautiful course, well marked and would love to run it again." Veteran ultramarathoner Deb says "the Rocking Chair Resort was a great place to gather at the finish and hang out..as for the 50K course, well, they throw a little bit of everything at you!…Very original awards and great after party."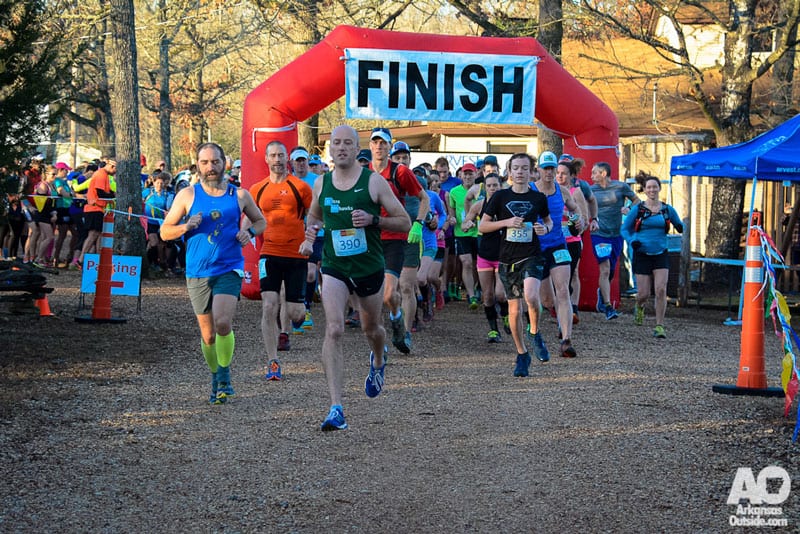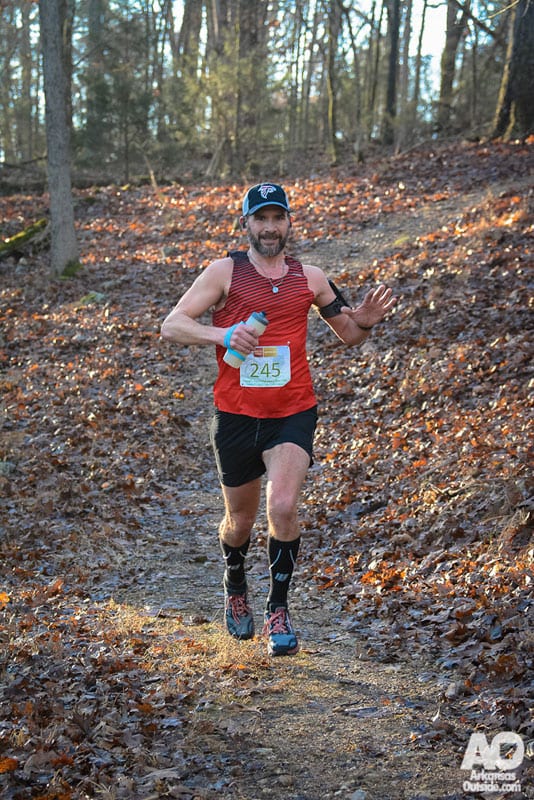 The Experience
I stood near the finish line of my 25K run willing my calves to stop cramping while sipping beer out of my custom finisher's cup and listening to The Mellow Mountain Band. The band played on and off for several hours entertaining family and friends waiting for their runners and the finishers who gathered around for the food, drink and lively music. Chips and salsa, hot dogs and pizza were available to all in attendance plus Rapp's Barren brewing supplied post run "recovery beverages".  A few runners took advantage of McFarland Spine & Sport's leg compression sleeves to ease recovery after a long run. The unseasonably warm day left some of us cramping. Before the race start, Dr. McFarland also offered K-tape for anyone who wanted extra support like I did for a recently sprained ankle or my friend Deb got for her tendonitis. Extra touches like medical attention start to finish, a post run party that is second to none, and a great team of race organizers and volunteers make this race one to add to your race calendar for next year.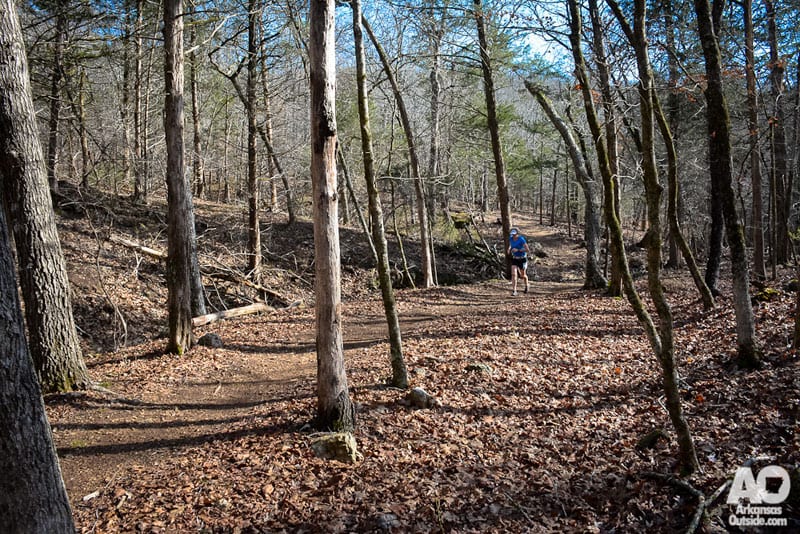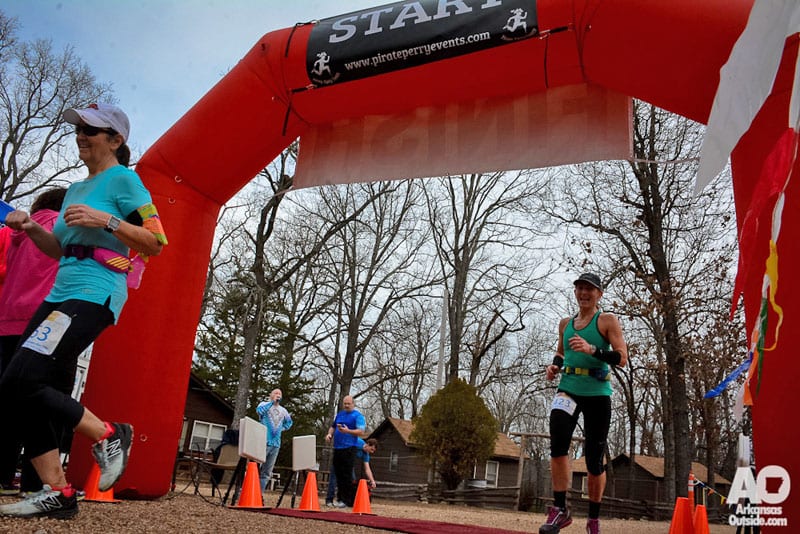 The Stay
The race start/finish for David's Trail Endurance Run is at Rocking Chair Resort which offers cabins, condos, suites and nearby homes for rent for the event weekend allowing many runners to enjoy their coffee to the last sip with minutes to the starting gun and to take a shower and change clothes without missing any of the post-run festivities. Considering more than 230 runners came out, many with family or other support, those who aren't local should book early if you plan to run next year. Luckily many of the cabins and houses are multibedroom allowing groups to stay together and split costs. The majority of runners were on the 25K course (117) with about half as many running the 7K (62) and less than half the 25K entries going for the 50K (46).
More than 600 photos from the event are available on our Facebook page.
Results are available HERE.