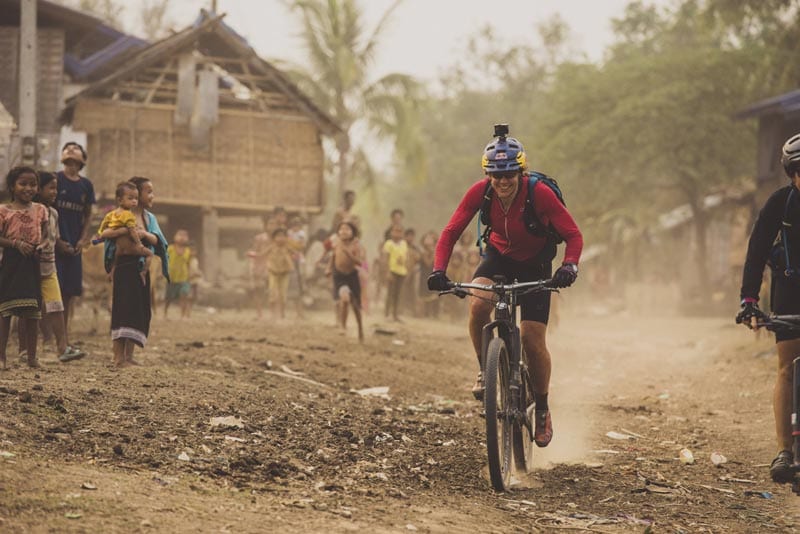 The dogged pursuit of physical and mental challenges gave Rebecca Rusch the moniker "Queen of Pain". Her career takes her to jungles, deserts, and mountains to perform the most arduous tests of athleticism and endurance. In 2015 Rebecca set out on an adventure that would challenge her like no other; a quest to discover the place her father's plane was shot down in 1972.  Air Force Capt. Stephen A. Rusch's plane was shot down in Laos when she was just two years old. For decades, his status was Missing in Action. While the crash site was identified in 1995, the family waited several more years for conclusive evidence of Captain Rusch's remains. Rebecca decided to honor her father by riding her vehicle of self-discovery — her bike— to visit the site. With Vietnamese cycling champion Huyen Nguyen as her ride companion, the two rode 1200 miles on the Ho Chi Min trail. Along the way, they shared what the conflict means to their families and to themselves. They also learned how remnants of the conflict continues to shape the communities still scarred by it.
"It was a life changing trip and it was one of the biggest expeditions I've done in my life as far as mileage and logistics and the challenge of finding the trail. So physically it was one of the biggest things I've done as an athlete, but honestly that wasn't the hardest part for me. I'm used to being lost and tired and hungry and cold, but what I wasn't used to is being vulnerable and really opening myself up. I've trained my whole life to be tough and strong and invincible. On that ride I had to not be that way, so I think the emotional journey definitely was the hardest part for me and it changed me as an athlete and as a person to realize that the kind of rides I want to do. I mean I'm still a racer and a competitor, but the exploration and the journey is far more important to me now. I feel like Blood Road and the Ho Chi Min Trail taught me kind of who I am and a purpose. Launching the foundation and wanting to do good things with my bike."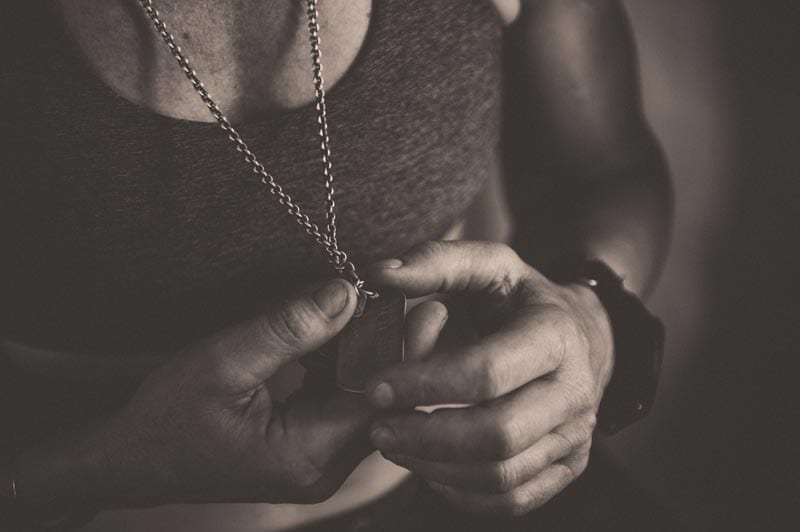 The Be Good Foundation
"A father's message, a daughter's mission, and a call to action for all who desire to live with purpose, explore with passion, and create lasting change  for the greater good." ~Be Good Foundation.

The Be Good Foundation is named for the words Stephen Rusch wrote at the close of each letter he sent home to his wife and daughters, Be Good. Rebecca has taken those words as her call to action. The foundation supports a variety of bike-centric projects like supporting programs to get high school students on bikes, providing bikes to people in developing areas to use as transportation, as well as public land initiatives like #protectyourplayground.

The removal of unexploded ordnance (UXO) in Laos falls under the heading of public land protection. During the filming of Blood Road, Rebecca witnessed the persisting struggle of unexploded land mines and the effect UXO continues to have on communities. One of the priorities of the Be Good Foundation is providing funds for the teams and tools necessary to remove  UXO from land that can then be returned to community use. I asked Rebecca about the all female removal team that was supported by Be Good and how that compliments her mission to empower women. She told us that jobs on removal teams are highly sought after. Removal of UXO is so important to the community that working with MAG (Mines Advisory Group) is a source of pride. Working with MAG provides reliable employment and income for families.
Rebecca says the foundation helps her "protect what's important to me", whether that is getting more people on bikes, protecting our public lands here in the US, using cycling a vehicle of social change, or changing communities across the globe.
You can support the removal effort by donating through Be Good, or by purchasing items from the website including jewelry made from aluminum shrapnel.
Rebecca plans to finish her ride of the Arkansas High Country Trail by returning to Little Rock on Wednesday, May 15th. There will be a screening of Blood Road hosted by the Bicycle Advocacy of Central Arkansas at the Root at 8 pm. We'll announce details for the finish line celebration, as well as the screening, as they become available.