Sorry, no photos for this post (I should start attaching the camera to my forehead). Anyway, it was an interesting weekend as those of us in central Arkansas dodged rain and tried to fill commitments for family and work.
Starting off on Friday after work Lisa and I took a night ride on the mountain bikes but stayed on the paved trails and road for this one.  We rode from Murry Park in Little Rock, across the Big Dam Bridge, through Burns Park in North Little Rock and then up the Fort Roots road.  Then, we went back in the dark. The only wildlife I saw was a deer running in front of me on Fort Roots. It silently moved across the road and jumped over a 3 foot high stone fence and disappeared down the hill. Of course I felt a lot of bugs on the way home. No stings or bites, we just got a feel for what our windshields go through on a summer night in the delta.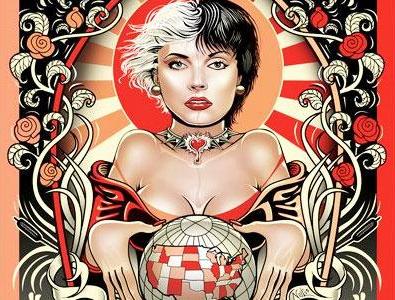 On Saturday we spent some time preparing for Sunday, which will be explained later. Saturday afternoon we piled in the car and headed east to Memphis.  I know, this blog is about Arkansas but we only went to Mud Island. We can still see the Welcome to Arkansas sign on the I-40 bridge from there so it's okay. This was to attend an outdoor concert at the amphitheater. The Donnas, Blondie and Pat Benatar – Girl Rock.  On the way we decided to call a good friend who lives in Marianna, AR to get a restaurant recommendation. Kim is an awesome person and one of the foremost authorities on the Arkansas Delta.  She gave us three choices, Mexican in Forrest City, Down Home cooking in West Memphis or Italian also in West Memphis.  We opted for Italian at Sicily's. Now this was a little out of the way place in a metal building a couple of blocks from the interstate and next to some railroad track.  We couldn't have made a better choice. The service was awesome the food was not only excellent but the portions were huge.  We'll be back.  We made it to the concert without incident. the sites were great the bands were fun and we only got a little sprinkle of rain throughout the night. Next up the two hour drive home.
Sunday was going to be busy. My oldest daughter was bringing her fiancee and his parents over for a late brunch. This would be the first time we had a chance to meet the mom and only the second for the dad.  Lisa made an awesome brunch. Blueberry french toast with cream cheese filling, shrimp grist with coconut curry sauce and mimosas.  We all hit it off well and three hours went by like nothing.
Now it was rest time….yeah, right….I had to head out to a park and take care of a geocache that I am responsible for as part of the Arkansas State Parks ParkCache Challenge.  So we headed out to stretch the legs.  It was a great time to be out the woods.  Since the rain, the mushrooms were all over the place.  Species that we had never seen were growing within feet of the trail.  I'm really glad we went out then.
What a great weekend.  Can't wait to get back outside!