All bright and shiny, another bike shop opened in Central Arkansas this weekend. Welcome to the club, Spokes. Located at the intersection of Markham and Kavanaugh in what has been known almost forever as a paint and wallpaper store and more recently as a grocer and Orbea bike shop, Spokes is located in what should be prime real estate for Little Rock.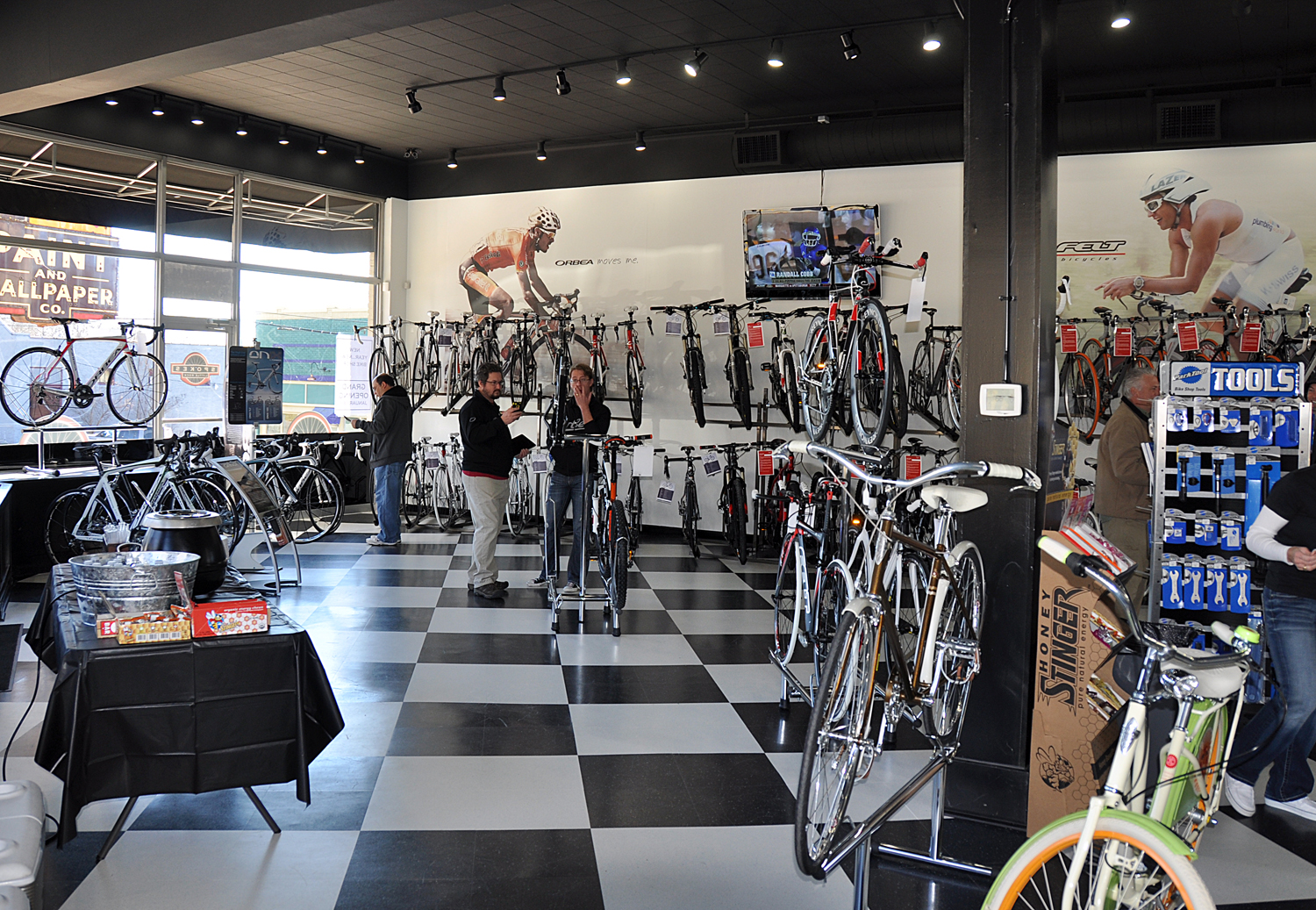 They had a Grand Opening on Saturday with local cycling celebrity and County Judge, Buddy Villines. They also had Mountain Bike Champion, Georgia Gould on hand to go on some rides as part of the celebration. I was not able to be there for all the festivities but did make it out for the morning mountain bike ride through Hillcrest and Allsop Park.
The shop of course is beautiful and they seem to have all the normal items that a bike shop needs. They are starting off with the Orbea, Felt and Niner lines of bikes, a Louis Garneau shop and a lot of cruiser bikes that should be wonderful to get people out on the nearby Millennium or Arkansas River Trail, depending on the name you prefer. The main repair area seems a little small but they have some other parts of the store where they can also do work on bikes. The shop also has a fit area, one of the most important factors in enjoying cycling.
The one thing that sets this shop apart is a pretty good size coffee bar in the middle of the store complete with bar stools and a comfortable sitting area. They are really trying hard to create a sense of community around the shop to set them apart from other shops in town (although Chainwheel on Rodney Pahram also recently added a coffee service). Spokes also has several large flat-screen televisions around the shop for when your eye wanders away from the beautiful bikes throughout the store.
All that said, I wonder how Central Arkansas will be able to sustain so many local bike shops. I hope that a growing interest in cycling can fuel these stores. As the Arkansas River Trail continues to gain popularity and length, and with the existence of great local mountain bike trails like Camp Robinson, Burns Park and Pinnacle Mountain trails maybe we are about to become the cycling mecca that we could be. This won't happen without improvements to our cycling infrastructure throughout the rest of the area but I'll go into all that elsewhere.
I do leave you with one question….What the heck happened to Giant bikes? Among the most popular in the country yet we have no shops currently displaying them.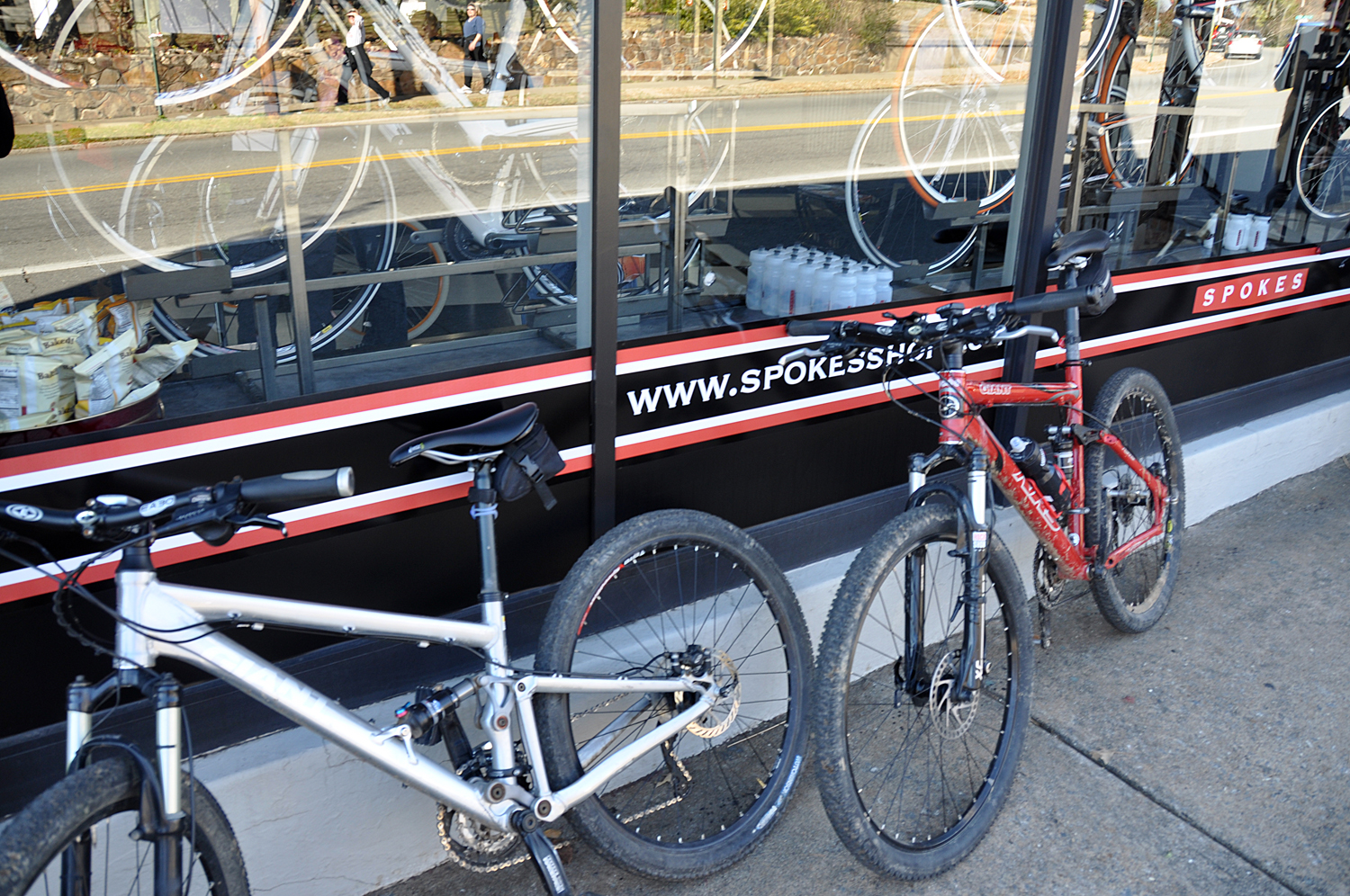 Here is a list of Bike Shops in Central Arkansas (Click on FB for their Facebook page):
Arkansas Cycling & Fitness FB
Chainwheel FB
Community Bicyclist FB
Competitive Cyclist FB
J&P Bike Shop FB
Outskirts FB
Riders Ready FB
The Ride FB
Spokes FB
Angry Dave's Bikes FB
UPDATE: Giant can now be found at Arkansas Cycling & Fitness