The car in front of us suddenly slams on the brakes and slides quickly into the neighboring lane between two cars, leaving us no choice but to hit the mattress lying in the middle of I-40. Bodies bounced, cupcakes that had been carefully placed on a cake plate also bounced, leaving the icing splattered all over the inside of the carrier. In trying to fix the upended cupcakes, icing ended up in the hair of a passenger. Thus began a discussion on what to do with said bonus icing. Should it be licked off right away, should she save it until the next day as fuel for the duathlon we were heading for? All this and our weekend of adventure was only forty minutes in.
On Tuesday, the Facebook posts, emails, and texts began flowing. What races are we doing this weekend? Who's up for a training run or ride? We've had rain, who's floating? Enthusiasts flock together to share the love of the great outdoors. By Friday, the plan to fill the Arkansas Outside mobile office with gear and people for a weekend of adventure was complete. Joe and I would be driving to Northwest Arkansas with our friend Tina to participate in a new addition to the Everyman Race Series, the inaugural Lake Atalanta Trail and Road Duathlon. Vinny would be hitching a ride to Fayetteville to pick up his new vehicle for which he had already purchased a cargo basket. As soon as adventure calls, he is ready to answer.
Adventurers need sustenance and Stone Mill Bread and Flour Company in Fayetteville provided the crew with hot grilled cheese and tomato soup and chicken and dumplings. With the Razorback Greenway trail not far away, I could picture myself popping over for breakfast early in the day for a ride or run fueled by cinnamon rolls. Across the street, we found adventure paradise at Pack Rat Outdoor Center.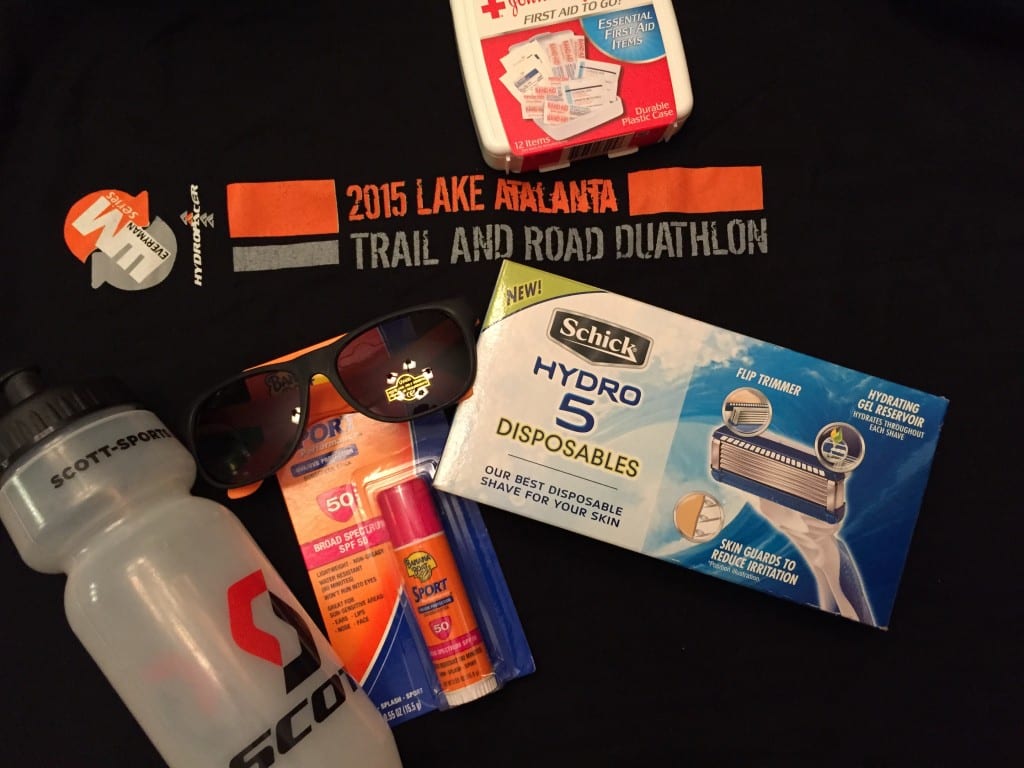 With much of the day in our rear view mirror, we needed to get to GPP Cycling and Multisport, the race packet pick-up location. While checking out the great gear and drooling over the Ellsworth in the window, two more of our crew arrived. In a blink, we found ourselves seated at our favorite watering hole in Rogers, the Ozark Beer Company, with our homemade Guinness brownies and almost destroyed cupcakes in hand. The adventure crew grew to seven and a rousing game of Scrabble ensued, enhanced by sugar and hops.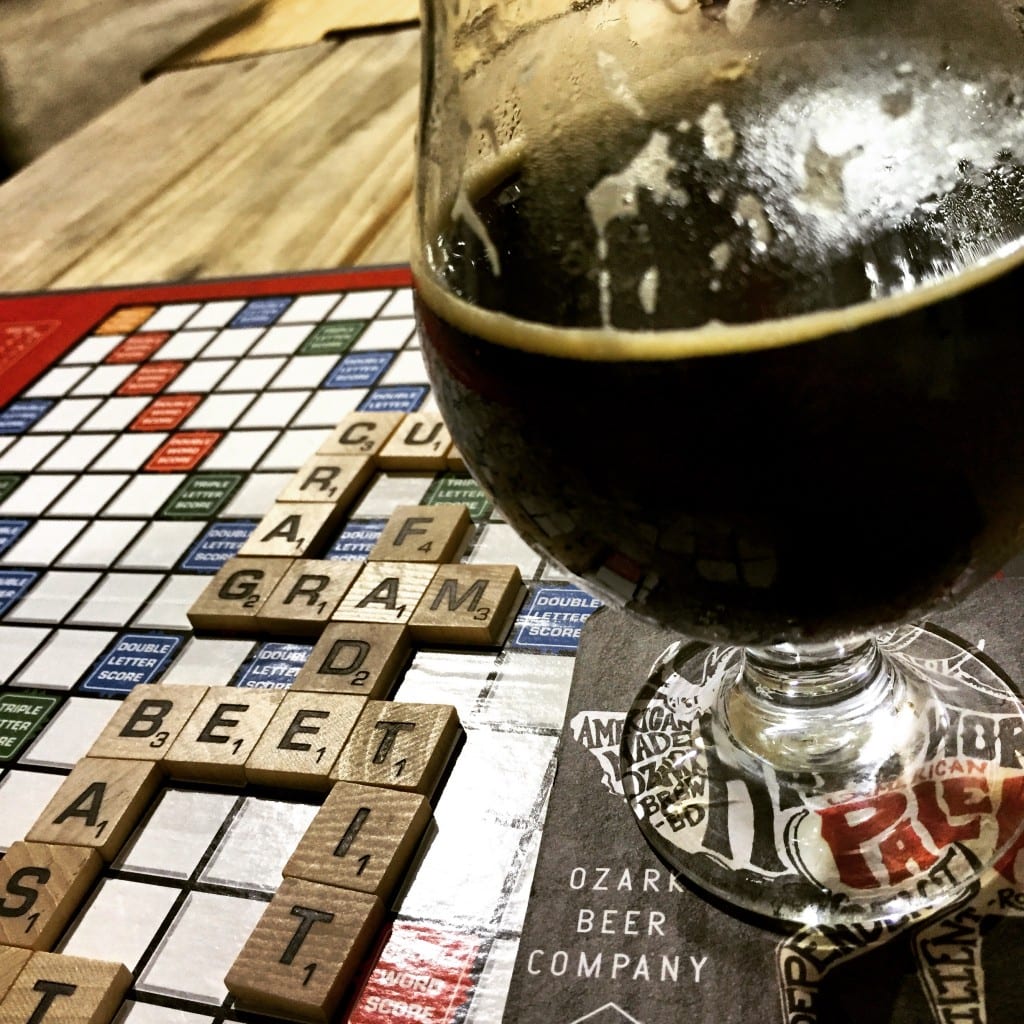 We separated to check into hotels and in the end, the group split up for dinner too. One group chose longtime downtown staple the Rail Pizza Company, with rave reviews for their pork shanks. Another group chose a newer establishment, Levi's Gastrolounge where the estimated 40 minute wait for a table put us at the bar to get food before race night bed time. The cocktail and beer selection was great, the service was attentive. Just as we were leaving to meet our Cinderella deadline, live music was getting underway.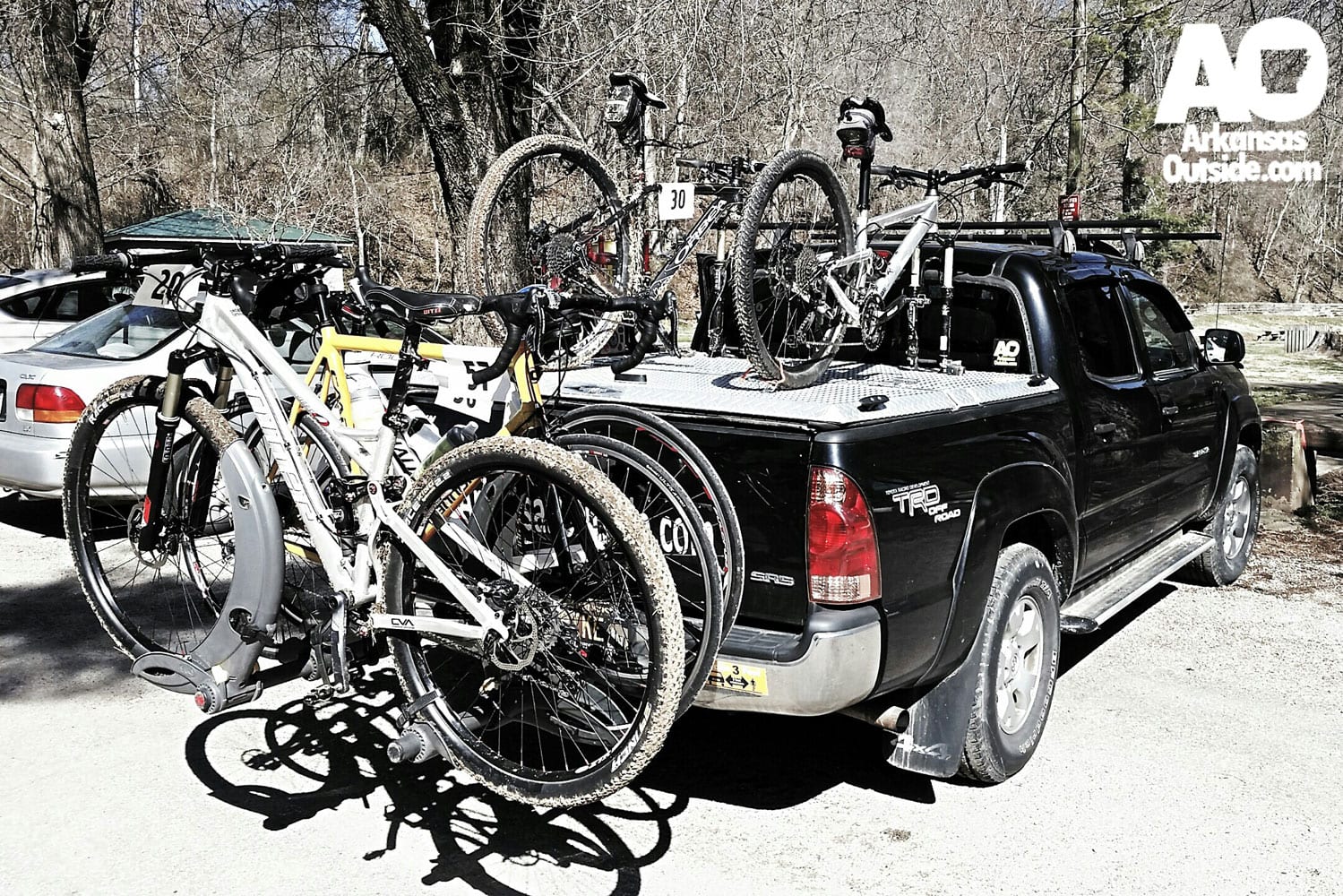 The good impression of The Rail was evident the following day when it was the first place mentioned for post-race nourishment. Alas, it was closed being early on a Sunday so I suggested a place that has been another frequent stop for us, the Iron Horse Coffee Company. We've been in for just coffee, for breakfast, and now for lunch as well. The folks at Iron Horse have yet to disappoint us. With five people ordering six different sandwiches, our orders were ready and brought to our upstairs table within minutes. Which was good because everyone was famished and the sandwiches disappeared as quickly as they appeared.
For the second time in recent months, I booked a room at the Aloft hotel in Rogers. An online deal made it the same price as hotels closer to the race venue with the advantage of being closer to our planned post race activities. Our room was clean, spacious, and quiet despite the party in the downstairs bar as we headed toward sleep. They gave us plenty of time for a late check out after the race to clean up, which is so helpful when you have more than three hours to drive with stinky gear and people. While some of the crew headed over to Core Brewing to take advantage of a deal they offered to racers, Joe and I took Tina to Crystal Bridges where we may have spent as much time talking about trails, cycling, Slaughter Pen, and the influx of money for bike/pedestrian infrastructure as we did talking about art. It was a beautiful warm sunny day, people were out in droves to walk the trails along Orchards Park and the trails on the grounds of Crystal Bridges. After riding the new Lake Atalanta trails and looking out the windows of Crystal Bridges toward Slaughter Pen, it made us yearn for another trip to ride.
This is how we turned one race into a weekend of adventure with friends. Turn your next out of town race into a microadventure. Be a tourist, enjoy the town, contribute to the economy, then invite the locals to come to your town to race next time. We'll have a story about the Lake Atalanta Trail and Road Duathon soon.  Visit here for more information about Rogers.