We have a few traditions around our household. Most are in some way wrapped around Halloween, we are a little obsessed with the heinous day. Another tradition is the Christmas Day Hike. There is something calming about getting out of the house on Christmas morning and entering the woods. We've begun including the dogs on recent trips, I think they enjoy the escape as much as we do.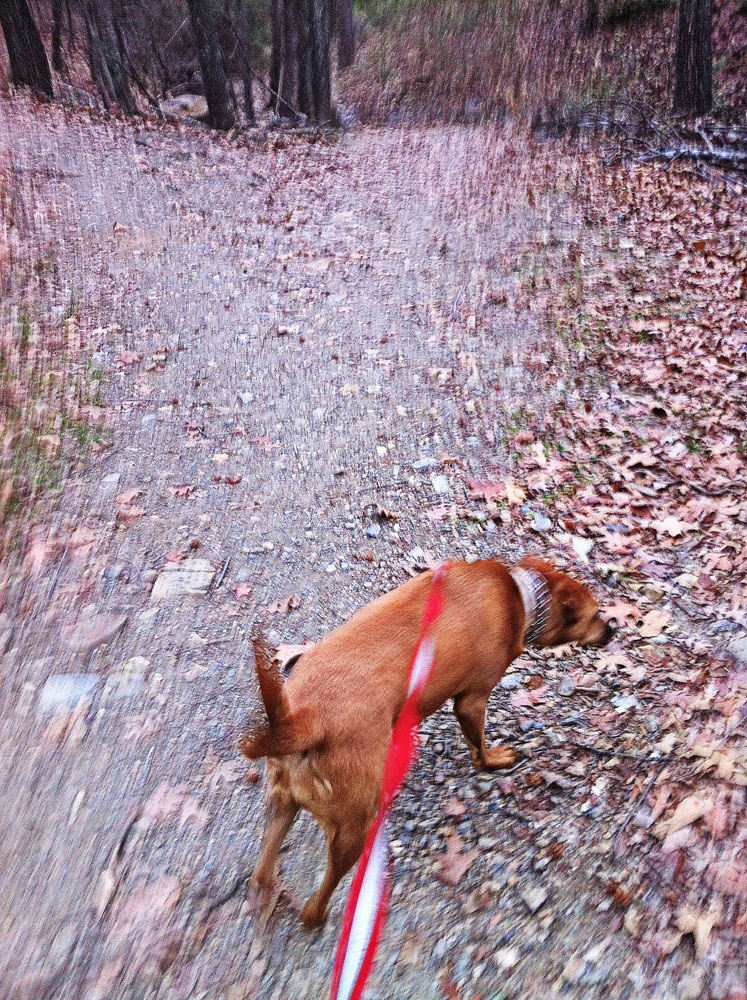 Our plan for this year was to hike an out and back portion of the Ouachita National Trail, starting near Lake Sylvia west of Little Rock and heading into the Flatside Wilderness Area. The trailhead is about 45 minutes from our house and the hike would offer spectacular views of the Ouachita Mountain Range. It was not to be…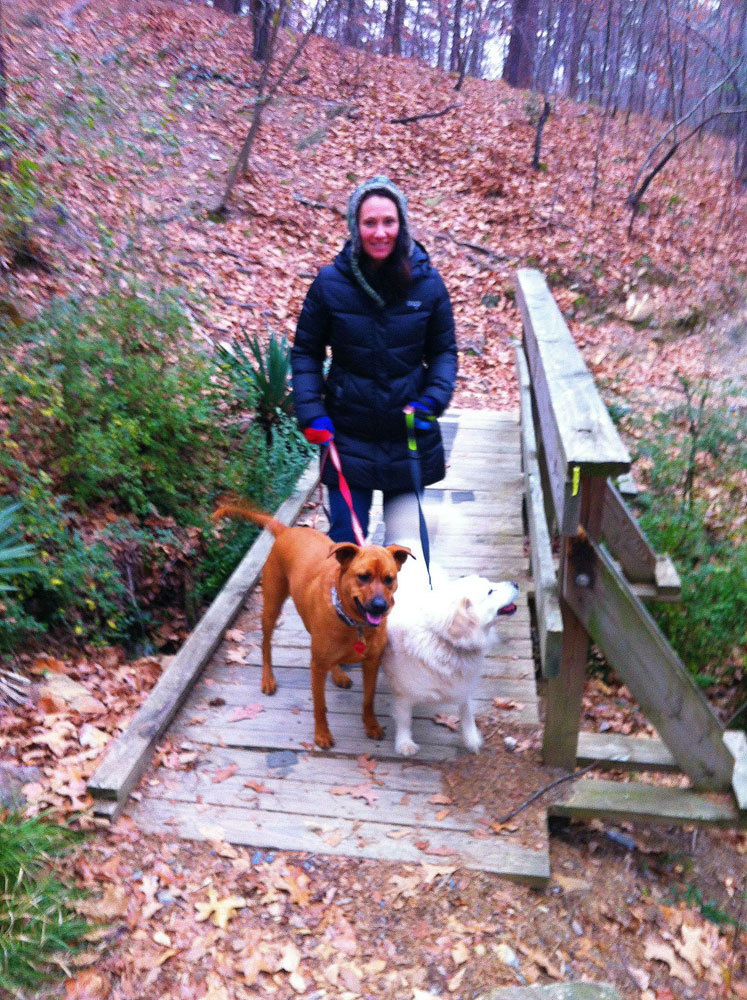 On Christmas morning. as the cold front began moving in threatening rain, ice, sleet and snow we needed a new plan: something closer to home but something fresh that we hadn't done in awhile. We already spend a lot of time at Pinnacle Mountain State Park and at Burns Park, two trail-laden parks, we needed an alternative. We decided to go urban and headed to one of the older city parks in Little Rock, Allsopp Park would be perfect. It's an old favorite for both hiking and mountain biking that we hadn't spent much time in lately.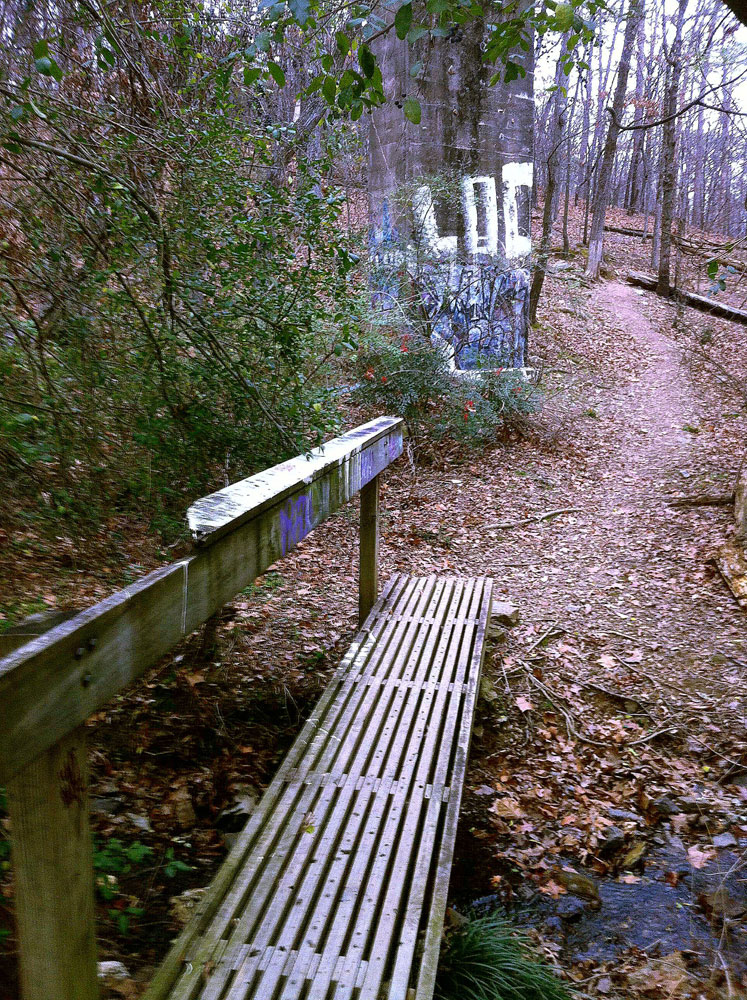 Starting in the parking lot near the tennis courts we hiked counter-clockwise just inside the park boundary while admiring the beautiful homes adjacent to the park, reminiscing about the old trails and various runs and rides we'd done on them throughout the years. The air was brisk as it should be on a winter day but we could feel the storm coming.
The trails are a bit worn out and would benefit from more maintenance and some creative rerouting but all were easily walkable. Allsopp is a heavily used park and we weren't the only people taking a quiet respite from the holiday cheer. Almost all of the park users that morning, were walking dogs.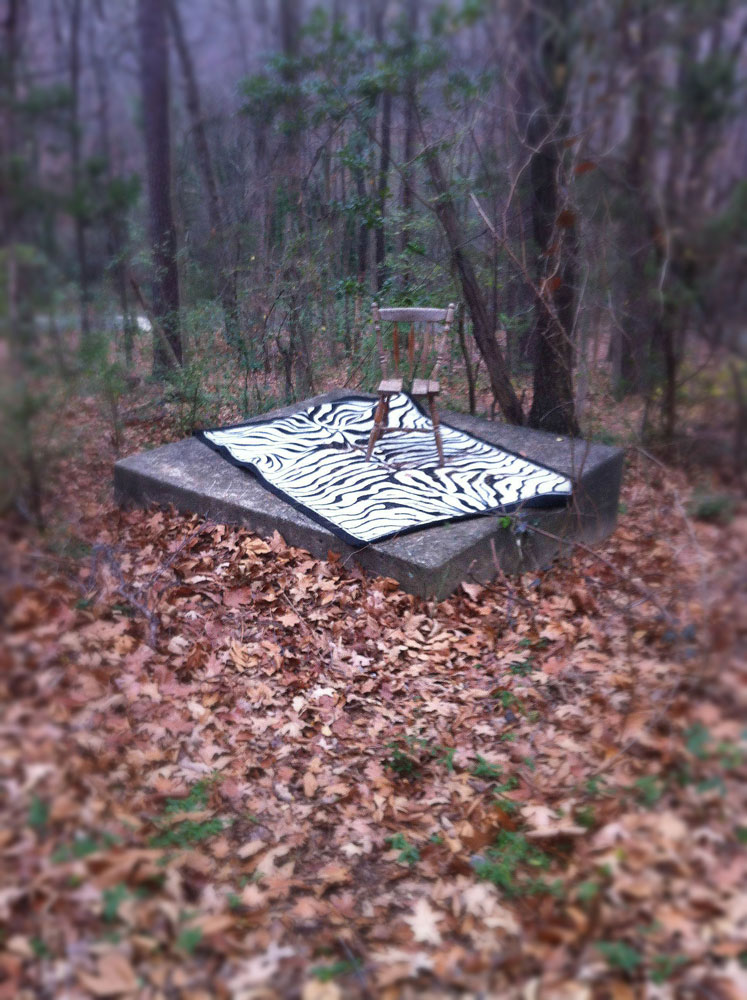 We did enjoy some of the "artwork" in the park. There's not so much to make it feel heavily vandalized, just enough to  provide a reminder that this is an urban park and visited by many non-traditional outdoor enthusiasts. As we were finishing up our hike,  the precipitation was just starting. Getting in the car we started preparing for the adventure that was coming.