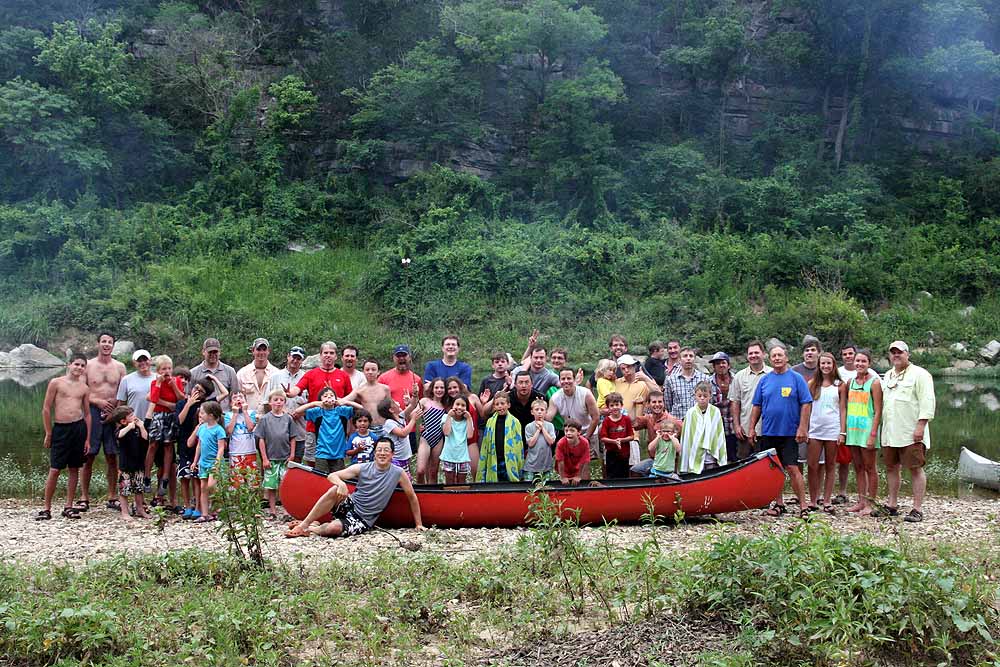 With Father's Day coming up, it's time for my annual Father's Day tradition.  For the past half decade, this has involved going on a father-child canoe camp out on the Buffalo National River.  There are only two rules for the weekend: 1) Absolutely, positively, NO MOM'S ALLOWED, and 2) You're not allowed to NOT have fun.  The tradition was started by a couple of friends of mine (Nate Siria and Curtis Nunn, former adventure racers of Team Traveler) about 8 years ago when they took their then-not-yet-2-year-old sons out on the Buffalo River over Father's Day weekend. Since then, it's grown to approximately 10 dads/uncles/guardians and close to 20+ kids in any given year.  This year's trip will be extra-special as we will be celebrating Nate's 11-year-old son Luke (#teamluke) winning the fight against cancer (he was undergoing treatment last year so he wasn't able to attend).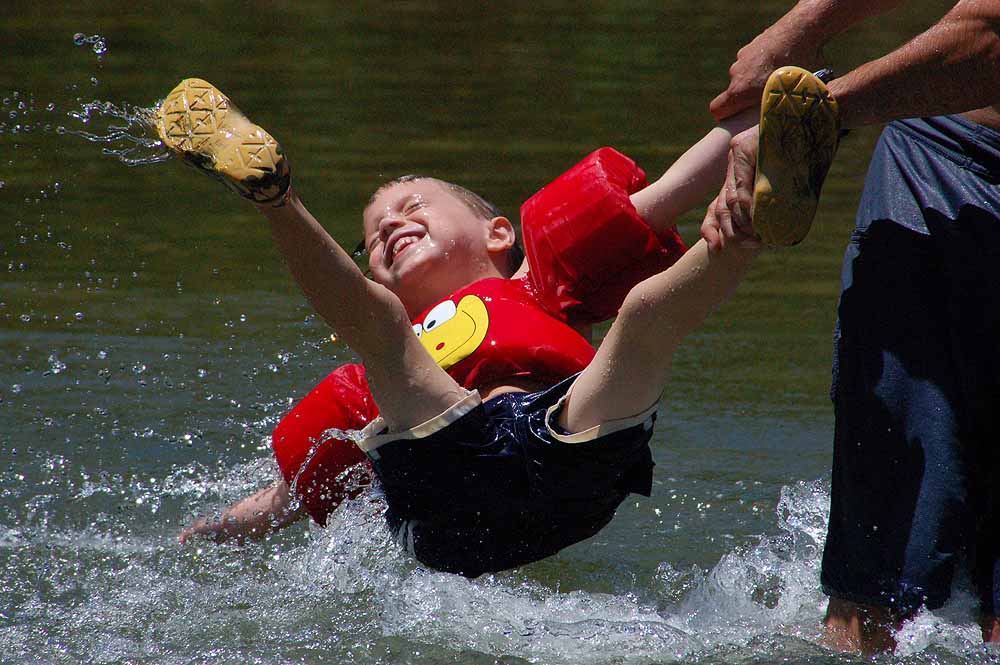 For those who don't know, the Buffalo National River, located in northern Arkansas, became the country's first designated National River in 1972.  It is roughly 150 miles long and includes nearly 95,000 acres of public land along its corridor.  The upper section in the Ozark National Forest is managed by the U.S. Forest Service and designated as a National Scenic River and National Wild River.  The remainder is managed by the National Park Service.  The cool, green waters of the National River flow past some amazing scenery comprised of massive, towering sandstone and limestone bluffs, numerous waterfalls, caves, springs, and historic cultural sites.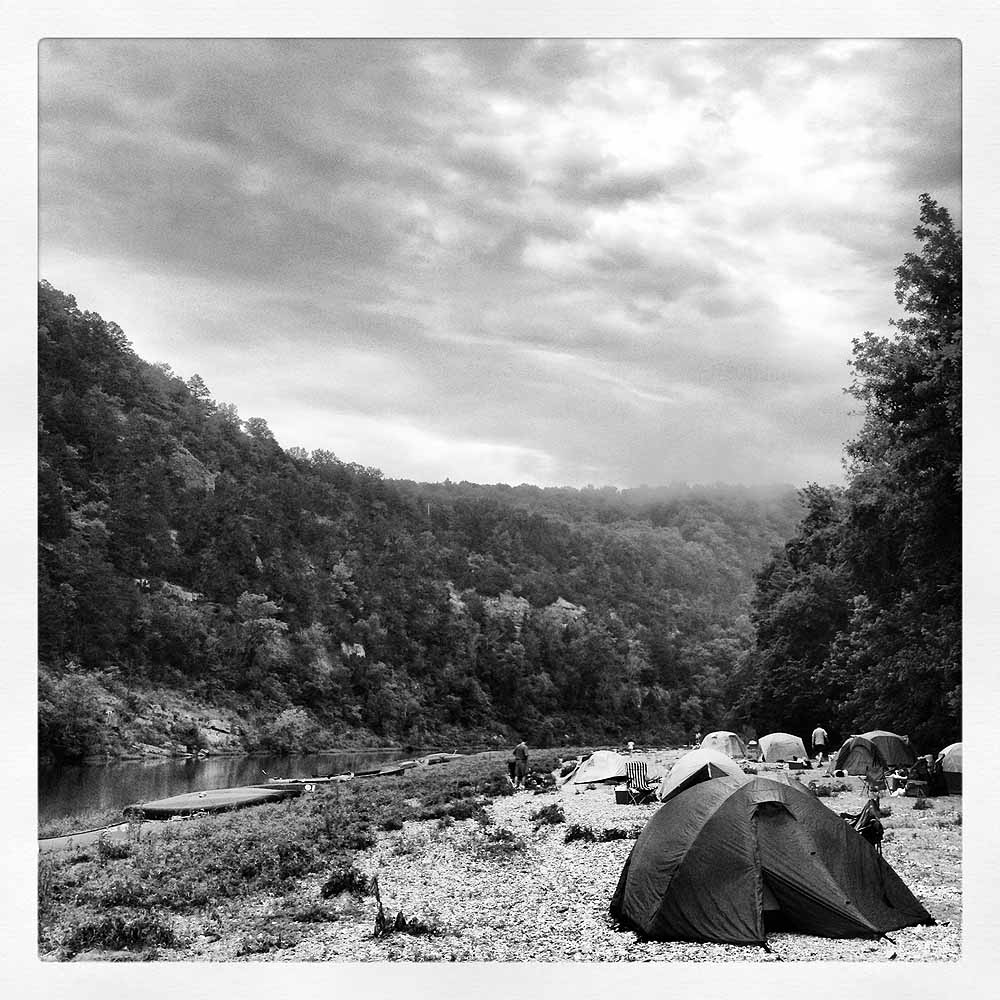 The typical modus operandi is camping the first couple of nights on the gravel bar at Gilbert.  Saturday morning would require a couple of hours of coordination and planning to shuttle most of the vehicles to the takeout at South Maumee.  Once the dads get back to Gilbert, we spend the day floating leisurely downstream, stopping for lunch at a gravel bar, and then camping at another gravel bar about halfway to Maumee.  We know this stretch of the river very well.  We know where there's a nice super-cold spring where we can cool off if that day is particularly hot.  Lunch is usually taken on one gravel bar where there are some fun rapids to play in. When we get close to our usual camping location, we know of some nice bluffs where we stop so the kids can live out their cliff jumping fantasies.   Father's Day Sunday involves floating the rest of the way to Maumee.  Squirt gun battles are commonplace.  Kids playing musical boats switching back & forth to be with different friends is nonstop.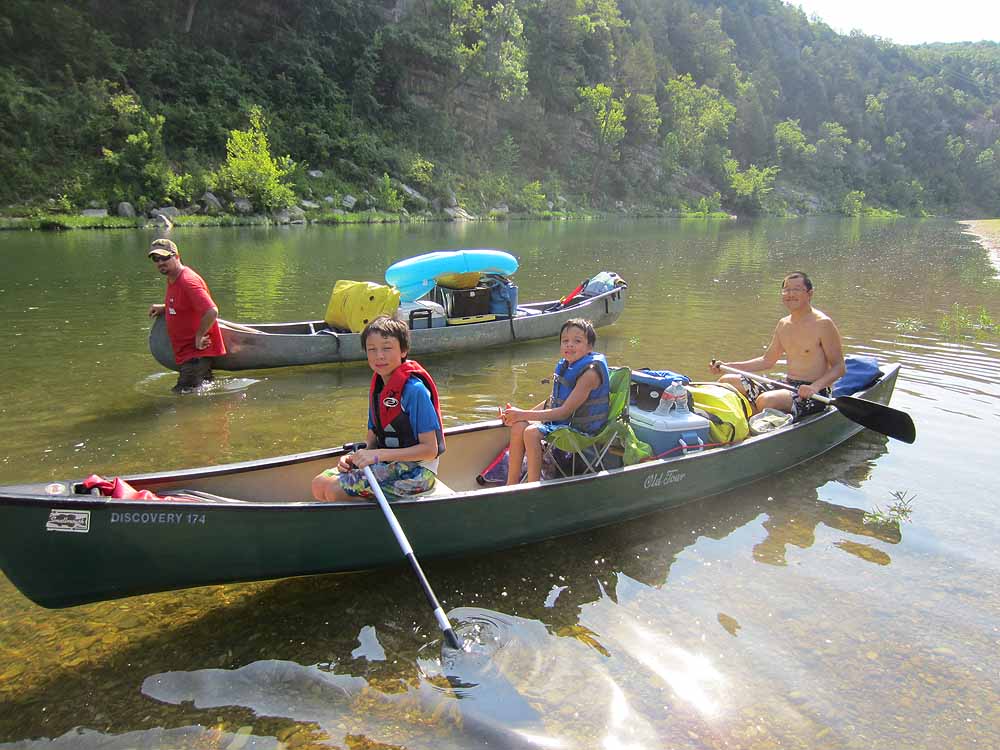 The last few years, we've started a tradition of some glow-in-the-dark Frisbee tag that everyone, and I mean, everyone participates in.  We have kids as young as five years old mixing it up with the dads who are decades older.  And I gotta tell ya, some of the dads can be just as competitive as the kids.  This has become such a must-do tradition that the kids often ask about it even before it gets dark.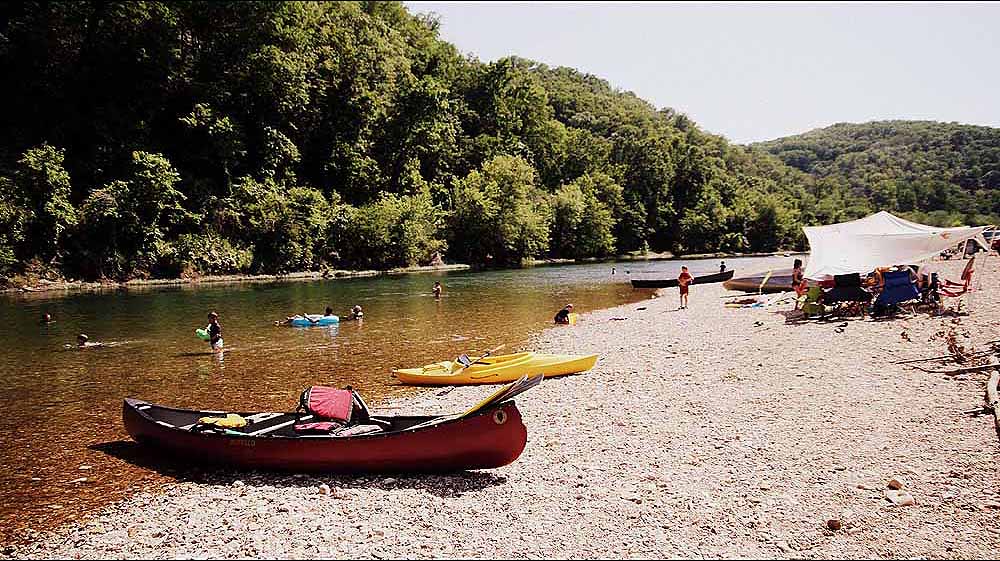 There have been a few years where canoeing/camping downstream is just a lot more work than we wish to take on.  Having to pack up everything and load it in a canoe requires some extra planning and a lot more consideration on how to minimize gear.  During these years, we've stayed put on the Gilbert gravel bar and instead, just did a one-day canoe from Tyler Bend back to Gilbert.  We have spent many a rainy day at the Gilbert Cafe and many a hot day staying cool in the waters of the Buffalo River.  The kids have an amazing time with the all-access, 100% natural sandbox and playing in the river.  It's a weekend full of fishing, water gun fights, paddling, swimming, roasting marshmallows, and playing with each other.  It's a super laid-back weekend for the dads to reconnect  with each other and bond with their kids.  For some of us, this is the only time during the year that we see each other.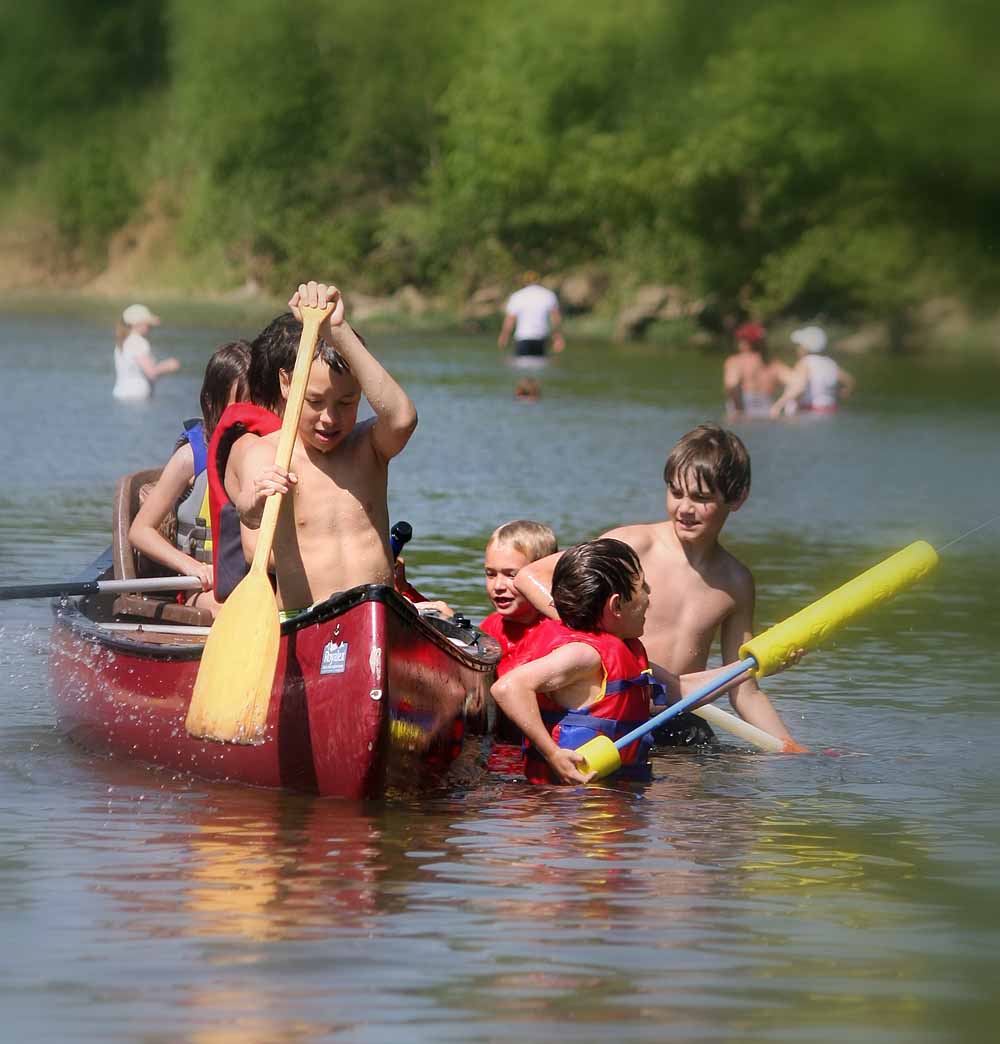 Some of you might question how we manage with no moms?  Very well, thank you for asking.  We've been doing this for years and none of the kids have been seriously injured so we must be doing something right?  Actually, in my opinion, the kids could do with some more relaxed parenting from time to time.  If only the moms knew of some of the things we allow the kids to do….just kidding.  It's not like we let them sword fight with sharp, red hot marshmallow roasters or anything, but come to think of it….  In all seriousness, with all the dads out there with eons of accumulated outdoor knowledge and experience, there are plenty of watchful eyes and the worst we ever have is a scrape or three.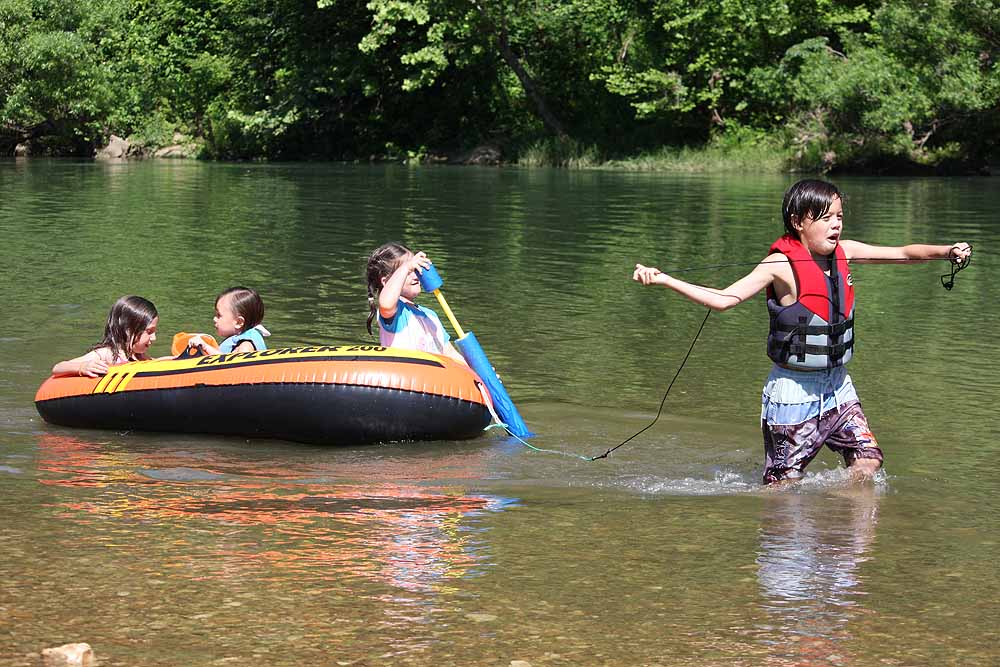 We always leave a little more sunburned, with a few more bug bites, and with a few more scratches than we started with.  But we also leave with memories that will last us a lifetime.  I like to think my kids leave a little wiser, a little happier, and a little more appreciative of the time we spent together as father-children.  I still fondly remember the annual camping trips to Williamsburg and Virginia Beach I took with my family while growing up.  I'm hoping my kids will have similar fond memories as I did growing up.
It's hard to put into words what an amazing, memorable weekend this is every single year – it's something you just have to experience for yourselves.
---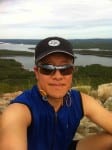 While not a native Arkansan, Cliff is an outdoor enthusiast that now calls Arkansas home after being here for 16 years. "There's just too many great opportunities here to want to live anywhere else." He is the Spokes mountain bike team captain and races mountain bikes in his spare time, but loves all aspects and types of cycling (including bike polo and cyclocross). He is actively involved with the cycling community in Little Rock. His other hobbies include writing, photography, adventure racing, trail running, hiking, and camping. He shares his love of the outdoors with his 3 kids. Read more from Cliff.