Join other volunteers Saturday, Sept. 10 to help keep our public lands beautiful
LITTLE ROCK, Ark. — The Arkansas Chapter of Backcountry Hunters and Anglers (BHA) is celebrating National Public Lands Month by organizing two watershed cleanups on Saturday, Sept. 10, 2022. Two volunteer crews will be collecting, bagging, and disposing of litter from 9 a.m. to 3 p.m. at Lake Winona and Lake Sylvia.
More than a dozen volunteers collected 60 bags of trash during the Lake Winona clean-up last fall. Event organizer Mark Izard is looking forward to an even bigger turnout this year to remove
more trash from the Ouachita National Forest. "
Picking up trash on a Saturday might sound unappealing," says Izard, a Little Rock resident and Arkansas BHA's conservation chair. "But it's very rewarding when you've spent all year out in the national forest driving by a pile of trash and not knowing how to get rid of it—and now you've got a way to get rid of it. You don't have to look at it anymore when you're out enjoying the national forests we have here in our state."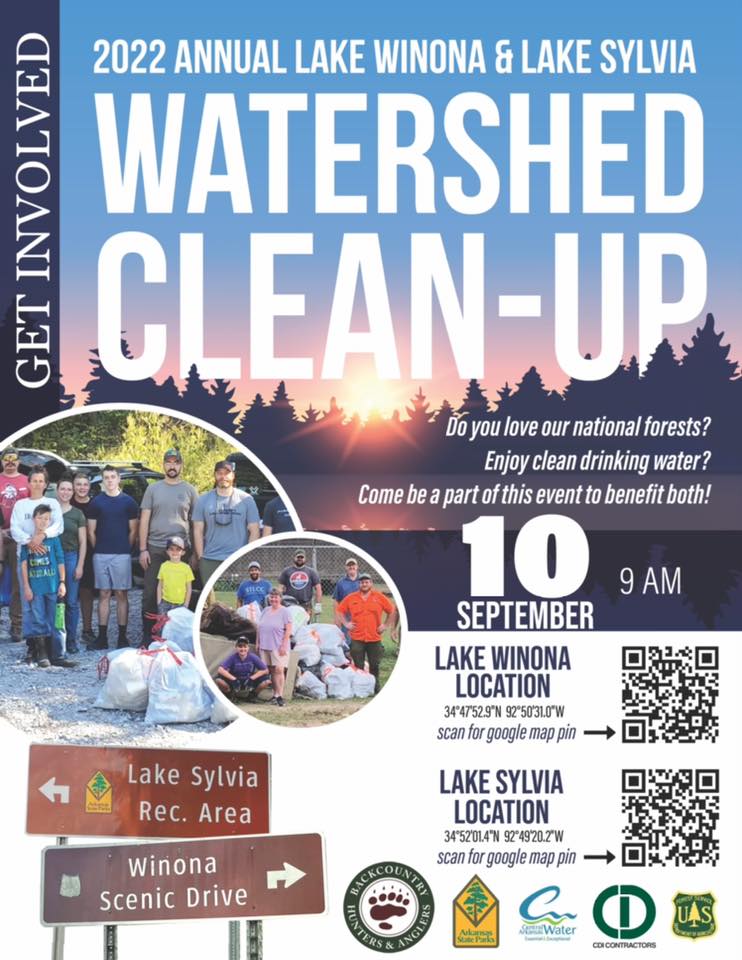 Most of the litter Izard has identified for removal lies along forest service roads. Beer cans and soda bottles are often tossed from vehicles, and it's all too common to stumble across illegally
dumped household trash.
"I'll have many different groups that use the national forest come out to help, from hunters and runners to mountain bikers and off-roaders," says Izard. "There may be several people from
different groups who go to one trash site to clean up that site. So you'll make new friends and meet new people when you're there."
Trail rider Amy Marlar of Plummerville has attended the annual Lake Winona clean-up since it began in 2020. As the Arkansas ambassador for Lady Owned Toyotas, she plans to attend with
about a dozen fellow trail riders this fall.
"It's ridiculous the amount of trash that's there—it's horrible," says Marlar. "For instance, we went tubing last weekend up there. There's just trash everywhere. People leave whole bags of trash and they'll leave the bags open, so animals have scattered it everywhere. People throw out tires, washing machines—one time we found a whole campsite people had just up and left."
That's why Marlar finds it so satisfying to pitch in every year. It's important to take care of the public land she uses so often and encourage her peers to do the same.
"This is my favorite way to give back to the community," Marlar says of removing litter. "This is my favorite thing to do. Anytime I see trash I pick it up, whenever I'm trail riding. It's just my way of helping clean the earth and taking care of our forests."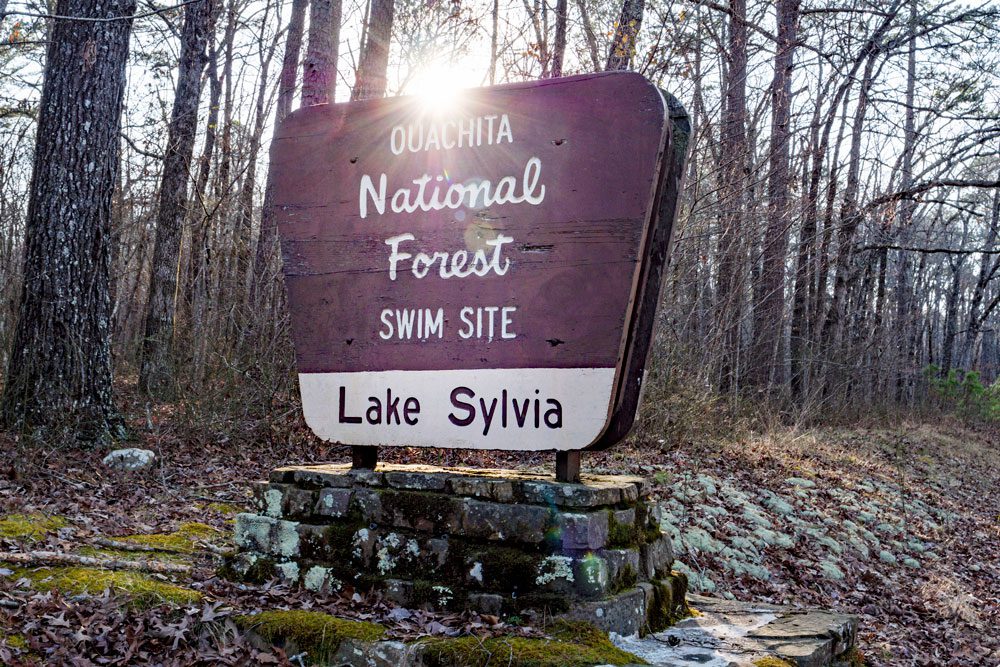 Volunteers for the third annual Lake Winona clean-up should meet on the southeast side of the lake at 24512 Lake Winona Rd, Paron, AR 72122. There will be a dumpster on-site, provided by Central Arkansas Water.
Volunteers for the inaugural Lake Sylvia clean-up should meet just north of the lake at 810 AR-324, Perryville, AR 72126. CDI Contractors has provided a dumpster for depositing trash bags and other large items.
Please arrive at the meet-up location by 9 a.m. to sign in. From there, volunteers will disperse into the woods along roads to pick up trash in small groups. Anyone who arrives after the 9 a.m.
meet-up time or needs to leave early can still participate. Latecomers should sign in when they arrive and pick a spot on the map and sign out upon departure so BHA coordinators can account for all the volunteers at the end of the day.
Volunteers should bring work gloves, trash bags, snacks, and water bottles. Anyone can volunteer for the clean-ups; membership in Arkansas BHA is not required to participate. BHA welcomes hunters, anglers, paddlers, hikers, bikers, and all other outdoor lovers, as well as families with children. Bring a friend or fly solo as we make our public lands a better place to recreate for everyone.