The fat lady has sung, the checkered flag has dropped, it's over, fini. The 2012 Arkansas Mountain Bike Championship Series (AMBCS) has come to an end. Last weekend's Attila the Hun Mountain Bike Race marked the final event of the nine  race series.
Spread mainly between Central and Northwest Arkansas, the cross country series covered all kinds of terrain and weather. Rocks, roots, sand, mud and more rocks. Heat, cold, rain, drought, we pretty much got it all.
Arkansas Outside was able to cover eight of the nine races only missing the Fat Tire Festival in Eureka Springs. I raced in 7 of those eight events skipping Attila the Hun due to blowing out my legs in an adventure race the day before. I did not finish one race, Slaughter Pen…stupid flat tires. That was the only race of the series that I had any kind of mechanical in. Here is a recap of the stories along with some favorite photos.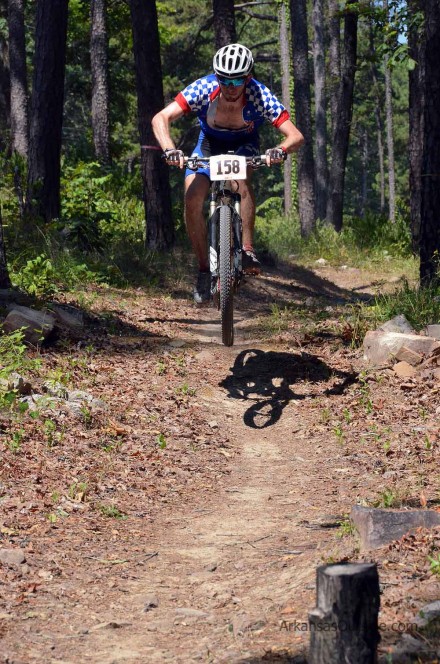 Attila the Hun – Cedar Glades Park
After the final race we stayed and enjoyed the awards ceremony.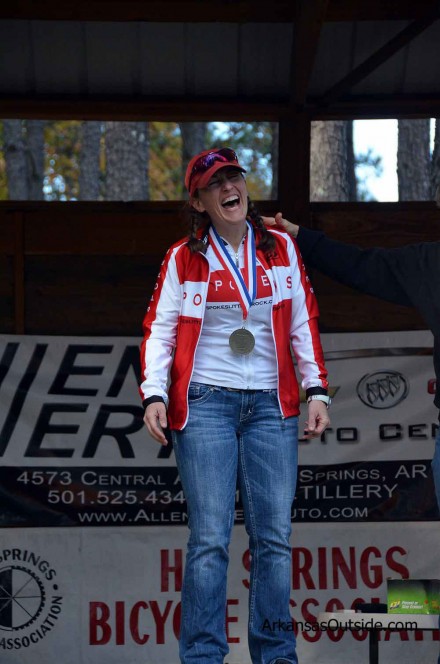 Links to all the photos are provided in the articles we also have the photos from the awards (for Attila and the series) on our Facebook Page. Here is one last shot of Team CARVE, winners of the team challenge portion of the AMBCS. We will post a link to all the results as soon as they are available.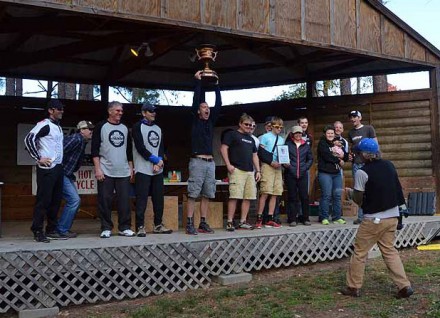 We still have three races left in the Arkansas Super-Prestige Cyclocross Series and then the Cross Winds Classic and then we'll be back to the Arkansas Marathon Mountain Bike Series. Looking forward to another great year of cycling.