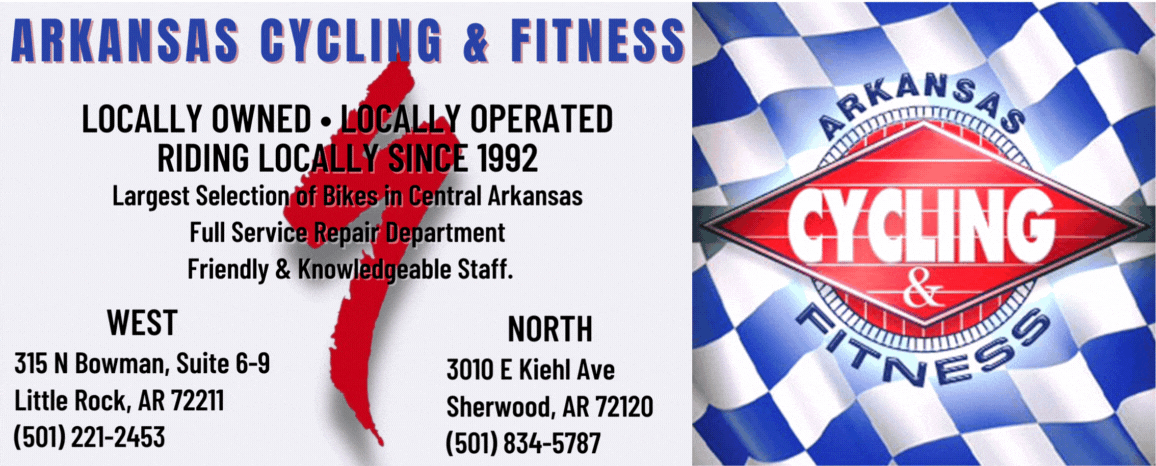 A new feature that will become more timely soon. We have a lot going on outdoors in the Natural State every weekend. We at Arkansas Outside want to help you find those great things to do. So we will soon start publishing a list of things we found that involve outdoor activities for the coming weekend. We expect to start doing this a little earlier in the week but we just came up with this idea and didn't want to wait until next week. Way too much cool stuff happening this weekend. So here is the first one. 
Athletic  Activities:
Run for Shelter 5K – Pulaski Heights United Methodist Church, Little Rock – 8 a.m. Oct. 15th.
Phat Tire Bike Shop Sunday Cyclocross Series – Slaughter Pen Hollow Multi-use trail System in Bentonville, AR. – Series begins Sunday Oct 16th.
Highrollers Cyclocross Adventure – Walker Park, Fayetteville, AR – 8 a.m. – 2 p.m. Oct. 16th.
Chainwheel's 40th Anniversary Extravaganza – Murray Park, Pavilions 1 & 2, Little Rock – Rides start at 1 p.m., party starts at 2 p.m.
23rd Annual Chile Pepper Cross Country Festival – University of Arkansas cross country course in Fayetteville, AR. 7:30 a.m. Oct 15th.
 Flipping for Furry Friends 5K– MARS Petcare Fort Smith, AR – 7 a.m. – 2 p.m. Oct 15th.
OFD (Ozark Fire Department) Fall-A-Thon – East Side Park, Ozark, AR – 8:30 a.m. – 12 p.m.
The Annual Arkansas Challenge Bike Ride – The Clinton Presidential Center, Little Rock – 7 a.m. Oct 15th.
2nd Annual Outdoor Rendezvous (hiking & backpacking) – Horseshoe Canyon Ranch near Jasper, Arkansas – Oct 14th – 16th.
Just Plain ol' Outdoor Stuff:
Feel free to add more events in the comments here. If you have something coming up  that you think we should promote send it to joe.jacobs100@gmail.com. We'll see about working it in.