The U.S. Department of Agriculture (USDA) will invest more than $48.6 million this year through the Joint Chiefs' Landscape Restoration Partnership for projects that mitigate wildfire risk, improve water quality, restore forest ecosystems, and ultimately contribute to USDA's efforts to combat climate change. This year, the USDA Forest Service and Natural Resources Conservation Service (NRCS) will invest in projects, including 14 new projects, bringing together agricultural producers, forest landowners, and National Forest System lands to improve forest health using available Farm Bill conservation programs and other authorities.
"The need for cross-boundary wildfire risk reduction work as part of our Wildfire Crisis Strategy is more urgent than ever. These projects, and the $930 million of investments being made across 21 landscapes in highest-risk firesheds in the western U.S., speak to our commitment to improve forest health and resiliency across the nation's forests to reduce the risk of catastrophic wildfire," said Forest Service Chief Randy Moore. "We have long moved beyond wildfire seasons to fire years, with an annual average of 8 million acres burned since 2015; more than 10 million acres burned in three of those years. The Joint Chiefs' Landscape Restoration Partnership promotes cross-boundary work needed to increase the scale of our wildfire risk reduction efforts to protect people and communities, critical infrastructure, water supplies, and ecosystems from extreme wildfire."
NRCS Chief Terry Cosby added: "These Joint Chiefs' projects are excellent examples of how federal, state, and local agencies can use targeted funding to achieve results that meet producers' conservation goals, build drought resiliency, and mitigate climate change. Through collaboration and strategic investments in local communities, we continue to work with the Forest Service to respond to significant conservation needs on private and public lands."
The Joint Chiefs' Landscape Restoration Partnership enables the Forest Service and NRCS to collaborate with agricultural producers and forest landowners to invest in conservation and restoration at a large enough scale to make a difference. Working in partnership, and at this scale, helps reduce wildfire threats to communities and critical infrastructure, protect water quality and supply, and improve wildlife habitat for at-risk species.
Congress recently recognized the value of this important USDA program by memorializing it in the Bipartisan Infrastructure Law signed by President Biden on November 15, 2021. The law includes enhanced collaboration and public engagement associated with future projects. The Forest Service and NRCS look forward to supporting the permanent Joint Chiefs' program to enhance the resilience of our forests, communities, water supplies, and working lands.
USDA is investing $17.4 million in these 14 new projects:
Arizona, Fort Huachuca Sentinel Landscape Phase Two
Arkansas and Oklahoma, Arklahoma Ozark Watershed Restoration –This project funding will provide almost $1m in additional funding to ensure we are able to continue critical restoration work in and around our National Forests. This particular project addresses water quality/drinking water, and will 'help focus priorities of improving water quality and habitat conditions for at-risk species across multiple jurisdictions while also providing quality environmental and agricultural education along the way.' (more below)
California, Forest Health and Fire Resilient Rural Communities Phase Three
Guam, Making Southern Guam Firewise and Wildfire Resistant
Idaho, South Teton Valley Hazardous Fuels Removal
Illinois, Cross-Boundary Upland Oak Restoration
Montana, Elkhorn Cooperative Management Area
New Jersey, New Jersey Pine Barrens Restoration
North Dakota, Badlands Restoration Phase Two
Oregon, North Wasco All Lands
Oregon, Southern Blues Restoration
Pennsylvania, Allegheny Plateau Habitat Restoration
South Carolina, Piedmont Watershed Restoration
Wisconsin, Northeast Wisconsin Forestry and Wildlife Partnership
Federal Funding for a Local Project
The Arklahoma Ozark Watershed Restoration project covers 4 counties in Arkansas, Benton, Carroll, Madison, and Washington and 4 in Oklahoma, Adair, Cherokee, Delaware, and Sequoyah. According to the Natural Resources Conservation Service, a division of the US Department of Agriculture, "Northwest Arkansas and northeast Oklahoma have been facing the challenges of balancing urbanization and land uses such as agriculture with water quality and environmental health for decades. As far back as 1986 to recent years, there have been ongoing disputes between Oklahoma and Arkansas addressing water quality issues from agricultural uses. This project seeks to focus on two large watersheds that help to provide clean drinking water to hundreds of thousands of people in the region. Beaver Reservoir Watershed and the Illinois River Watershed span across northwest Arkansas into northeast Oklahoma. Surrounding areas with similar ecological site descriptions are also included. The project area is dominated by mixed closed canopy forest and grassland/pasture intermixed with urban land uses. Primary land uses in the watersheds are forest, pasture, and hay, with significant poultry production, as well as beef cattle, dairy, and hog production. The project area land ownership covers city, state, private, and federal lands. The extremely collaborative nature of this project will help focus priorities of improving water quality and habitat conditions for at-risk species across multiple jurisdictions while also providing quality environmental and agricultural education along the way."
The total funding package for the Arklahoma Ozark Watershed Restoration project is $956,009.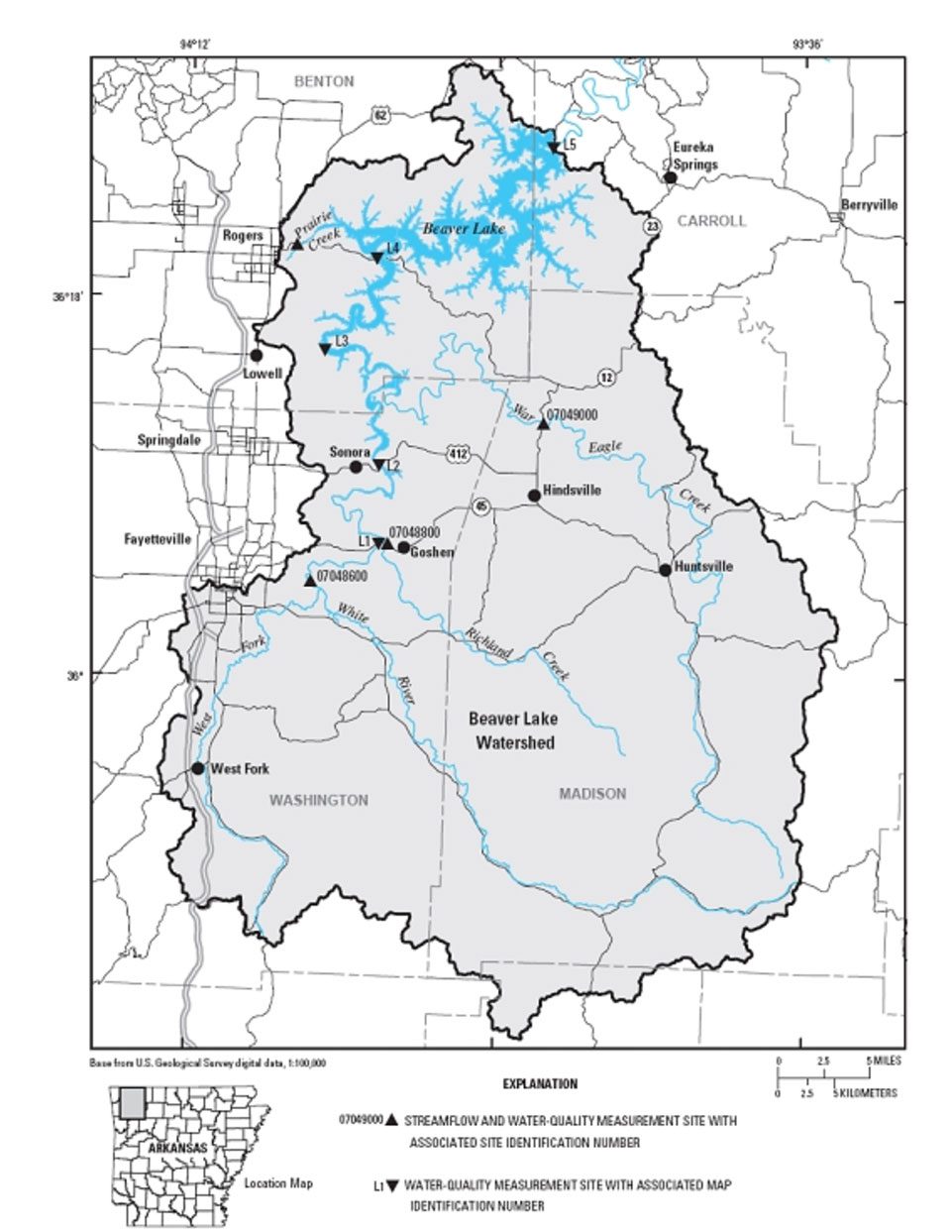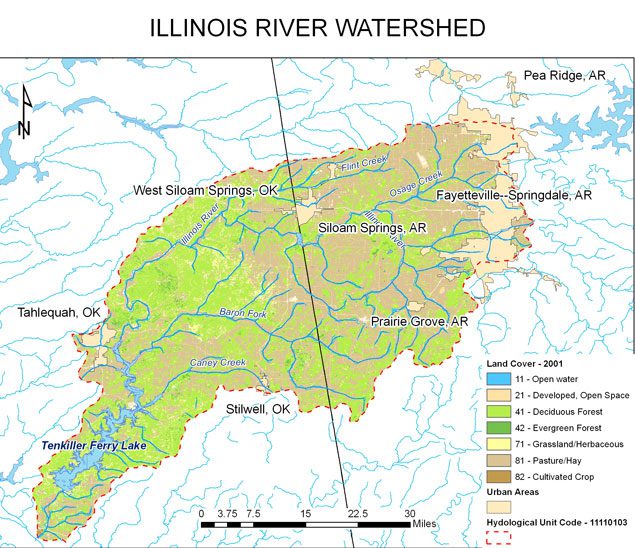 Through the new three-year projects, landowners will work with local USDA experts and partners to apply targeted forestry management practices on their land, such as thinning, hazardous fuel treatments, fire breaks, and other systems to meet unique forestry challenges in their area.
Additionally, USDA is investing $31.2 million in 25 existing projects. For full project descriptions and information on completed projects, visit the Joint Chiefs' webpage.