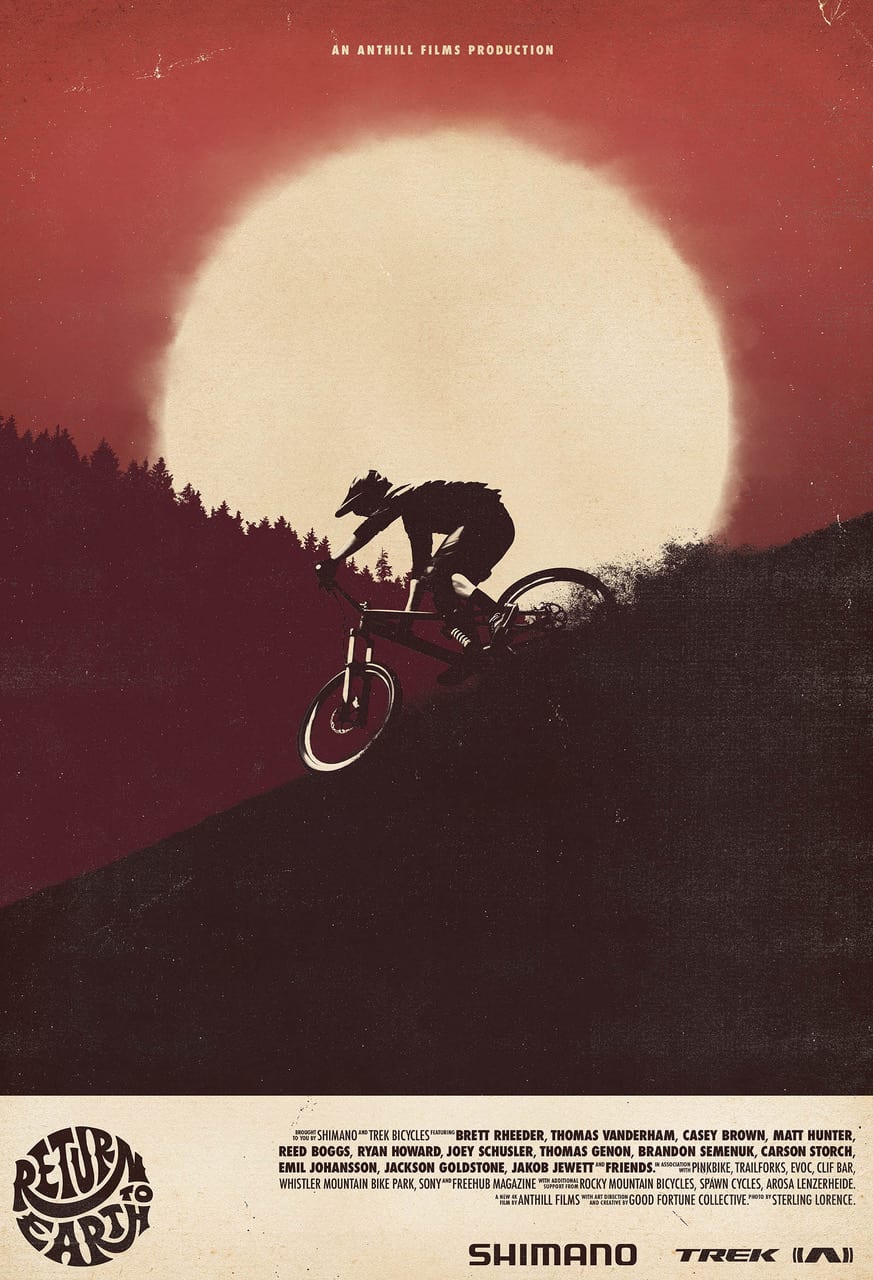 "Return to Earth" an award-winning film that immerses viewers in the experience of mountain biking all over the planet, will be screened free in a public showing on July 6 at the Northwoods Waterworks Trailhead at 300 Pineland Drive.
The movie will begin at sundown (approximately 8:30 p.m.), with a group ride on trails in the Northwoods Trail System preceding the screening.
"People are encouraged to bring their own lawn chairs, blankets, and snacks," said Traci Berry, trails coordinator for Visit Hot Springs.
"We are excited to be hosting a premiere screening event of 'Return to Earth' at the Northwoods Waterworks Trailhead," she said. "As much as we want locals and visitors alike to use and enjoy our trails, we also want them to feel as though they are a part of something. Social events such as this that are open to all — no
matter your skill level on the bike or whether you bike, run or hike — help create and nourish that sense of community, sense of place."
The 45-minute "Return to Earth" is described as "a cinematic journey into the bike's power to immerse us in the present moment."
"Return to Earth" is the ninth feature from award-winning adventure filmmakers Anthill Films. View the trailer here:
The filmmakers say, "It is a cinematic journey that will immediately transport you into that feeling of total immersion you get on a bike ride. Fly through the lush coastal jungles of Oahu. Feel the dust from Utah's otherworldly landscapes. Lose yourself in the untouched mountains of Patagonia. Connected by true to life examples set by some of the sport's biggest athletes, unsung shredders and up-and-coming youth, 'Return to Earth' proves that when we lose track of time, we can make the most of it."
The film is sponsored by Shimano and Trek Bicycles and features Brett Rheeder, Thomas Vanderham, Casey Brown, Matt Hunter, Reed Boggs, Ryan Howard, Joey Schusler, Thomas Genon, Brandon Semenuk, Carson Storch, Emil Johansson, Jackson Goldstone, Jakob Jewett, and friends.
Phase One of Hot Springs' new Northwoods Trail System was completed this spring, giving the city 15.7 miles of world-class mountain-bike riding.
Phase Two of the trails, when completed, will provide 44.6 miles of mountain bike trails that will be among the best in North America, according to Steve Arrison, CEO of Visit Hot Springs. A starting date on construction of Phase Two will be announced later.
The Northwoods Trail System mountain biking facility is located in the northern section of Hot Springs.
Visit Hot Springs began construction in November 2017 on Phase One of the Northwoods system, with assistance from Tom Walton, Steuart Walton, and the Walton Family Foundation.
For more information contact Traci Berry at 501-321-2027