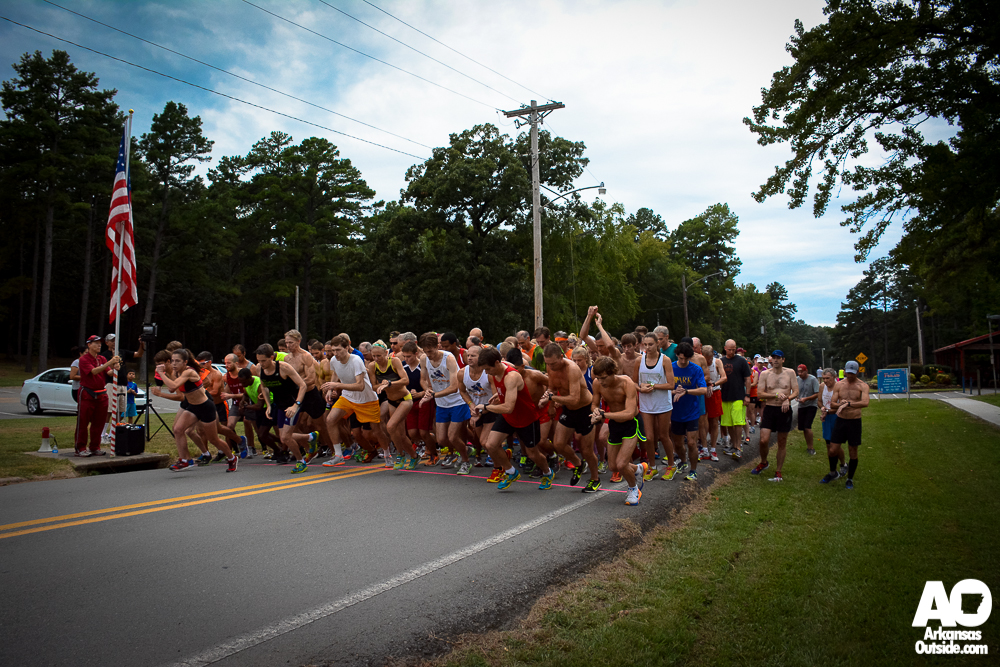 When a race has been around as long as the Ark 5K (since 1983) it can go through some changes over the years, various names, sponsorships and venues. As the Twin City Bank 5K, the race joined the Grand Prix Series in 1983 – this was the second year for both the series and the race. Due to a new sponsor, the race became known as the Mercantile Bank 5K from 1996 to 1999. In 2000, the race course moved out of Burns Park to a flat course in the North Little Rock Riverfront area. This also created another name change,  the ARK Fast 5K . Slight changes to the course continued for the next 10 years along with name changes; River Run 5K in 2003, the Riverfront 5K in 2004, 2005 and 2010. The race was known as the Clear Mountain 5K from 2006 to 2009. Back in Burns Park in 2010, Leah Thorvilson set a new course record at 17:32. By 2013, the race was again at the North Little Rock riverfront area with a start and finish next to Dickey-Stephens Park. The ARK 5K has remained part of the Arkansas Road Runner of America series every year since 1983. Along with the Spa 10K which also joined in 1983, the ARK 5K has the longest run of any race with the Grand Prix Series. The race has often served as an Arkansas State Championship event and was selected as the RRCA National Championship 5K in 1987.
2014 brought the race back to Burns Park again. The course started just in front of Funland Park near the newly rebuilt rocket slide. The National Anthem was played and in the cool but humid morning over 250 runners set out through the park. Running counter-clockwise, runners first headed east on Funland Drive turning left on West Military Drive, then turning west on Joe Poch Road past the tennis courts. The finish line is in sight but runners move toward the left around the softball fields and on to their second lap.
In the end, Imari Dellimore finished the 5K in 16:46.20, a strong time but the current course record is still held by Josphat Boit who ran 15:27.8 on the Funland course at the ARK 5K in 2010 (thanks B.Ski for the info). Leah Thorvilson took first for the women in 17:33.58 just a couple of seconds off her record setting time.
Overall, Age Group and Gender results are available.
Over 250 photos are currently available from the race on our Facebook Page, feel free to share, comment on, tag and like them.