Leading trials cyclist achieves new heights at the 2022 festival
Bentonville, Ark. (June 19, 2022) – A new Guinness World Record was achieved yesterday on the second day of the 2022 Bentonville Bike Fest.
The world record attempt featured one of the world's best trials bikers, Jack Carthy, attempting the "highest bicycle forward step up." This record is based on height and is achieved by pedaling a short distance forward, jumping and using the front tire to hook onto the top of an obstacle, and then jumping the back tire to the top as well.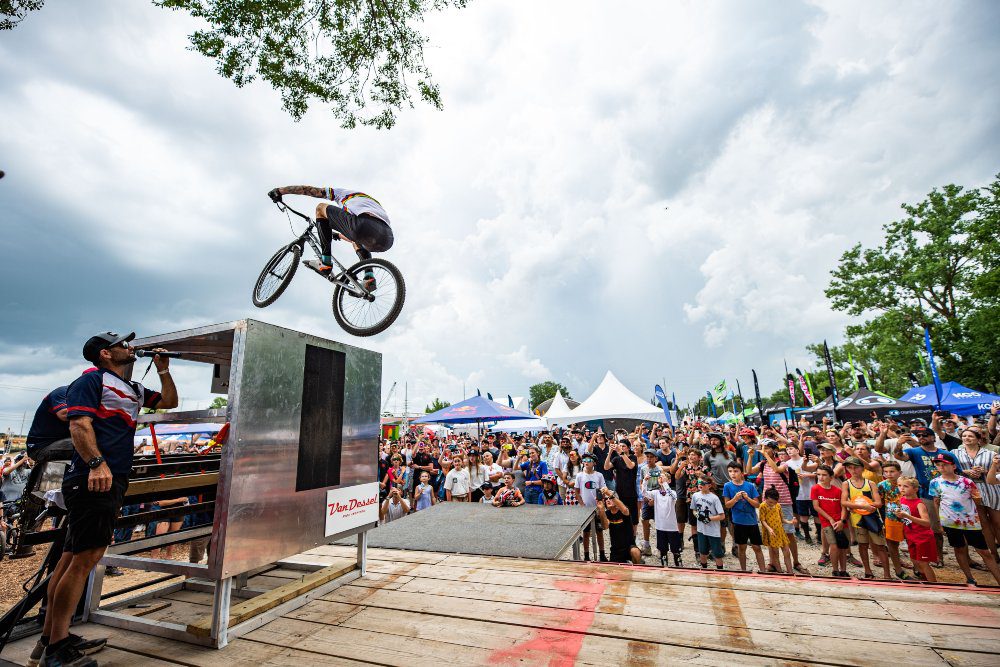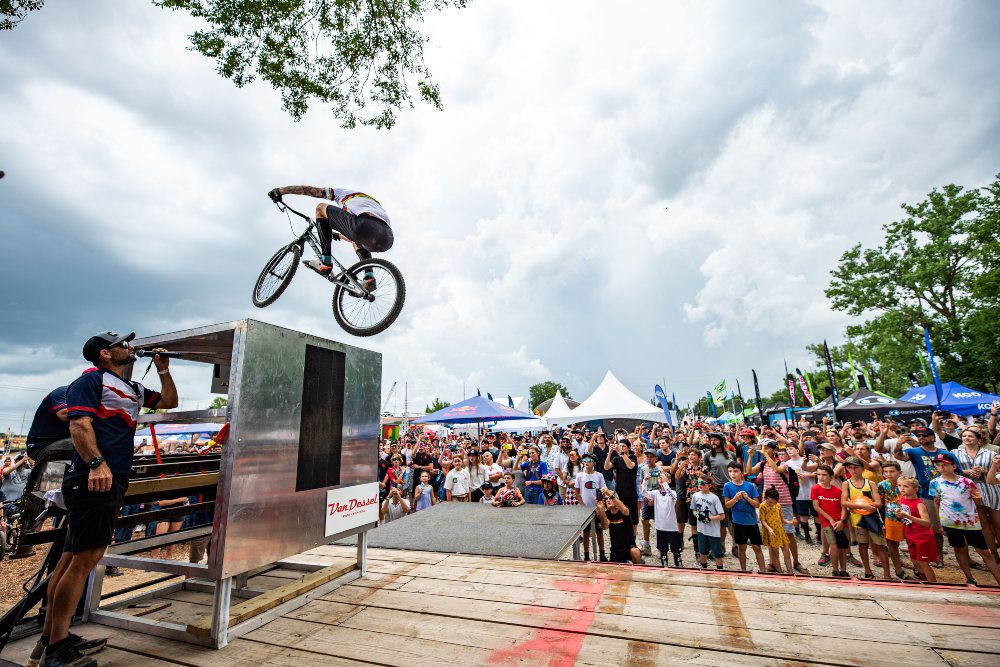 Carthy, an English cyclist and a specialist in the 26" category in trials cycling, broke the record at Bentonville Bike Fest by going straight up the vertical obstacle to 6.05 feet, or 185 centimeters. No ramps were used, and the rubber of the tires was the only thing that touched the obstacle in the process. The record was previously established in London in 2017 at 5.87 feet high.
Building upon the success of 2021, Bentonville Bike Fest has become an annual celebration of cycling culture, welcoming cyclists, bike fans, and families of all disciplines, ages, skill levels, and abilities. Taking place on Father's Day weekend, this festival is an opportunity for families to celebrate this special time, enjoying a fun and engaging activity together.
The 2022 festival features an impressive roster of exhibitors, where attendees can test some of the newest bikes on the market and buy cycling gear. Over 50 professional athletes of 10 nationalities are participating in this year's festival. All world-class entertainment and access to the venue are free.
Video from SuperRider