The saying goes, "the more things change, the more they stay the same." You can certainly see that in our 41-year-old bicycle map. Later this Spring, Arkansas will be opening a new bicycle route that will travel well over 1000 miles through the Ozark and Ouachita Mountains. The route will include paved roads, gravel roads, and options for singletrack riding. Going through large and small towns around the state and taking users to some of its most remote areas. There will be a race on the route, known as The Arkansas High Country Route, next month. Information on that can be found here. So what does all this have to do with Throwback Thursday and our old guide? There was a route back in the 1970s (I'd love to talk with someone who actually did the route back then). It was the Week Long, 501 Mile, Ozark Mountain Tour. It went through many of the areas of the new route and covered both the Ozark and the Ouachita Mountains. Here is a bit about it from the map.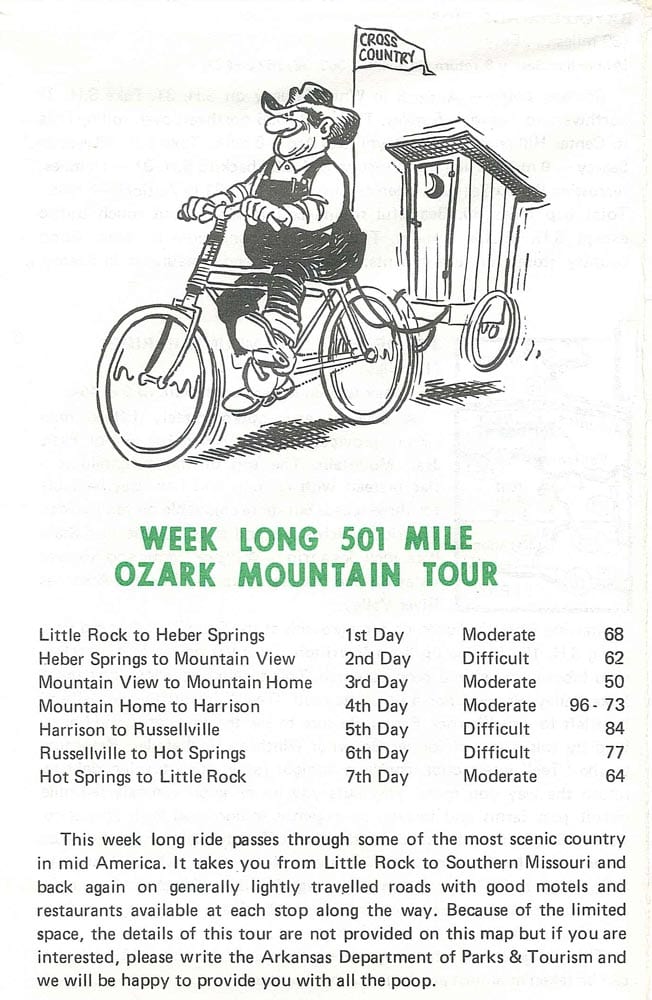 The artwork is awesome and reflects how Arkansas depicted itself 40 years ago. Some things have changed, slowly. Also, notice the use of the word "poop" again. (Because I'm like a 10-year-old.)
This next panel is appropriate for today's topic as it is your camping and repair equipment list recommended for a long ride. Technology has obviously changed and repair tools have transformed into multi-tools. Unfortunately, I've not been able to find any mention of the John Likens article from Bike World Magazine. As for the camping equipment, this was about the time I first started backpacking and I remember camping equipment lists like this pretty well. Back then we didn't do a lot of lightweight backpacking and it wasn't unusual for a pack to way upwards of 60-70 pounds for a week-long trip.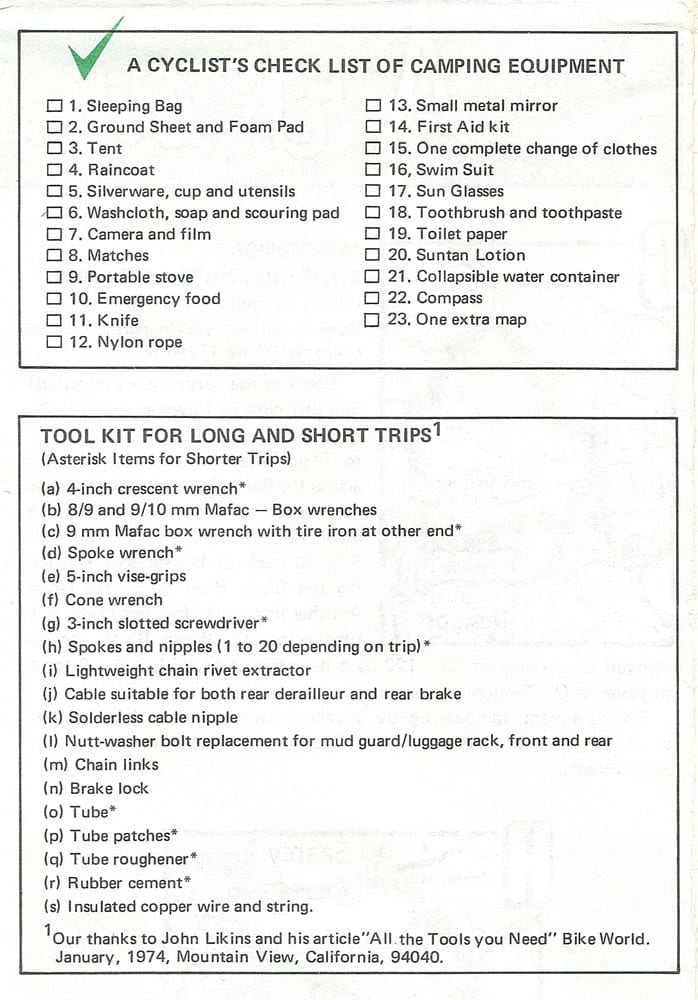 Tell us in the comments what your list would look like.