Normally, you don't find one outdoor publication promoting another but I have a connection here going back to before the inception of Bike Arkansas. I had the opportunity to serve as it's first guest editor. I've distributed copies at Interbike in Las Vegas for three years where I have always been greeted with amazement that Arkansas has its own commercial bicycle publication. Also, congratulations to its new Editor, Alan Ley. I've known Alan for years when he was part of BikeBentonville and a local representative for the National Interscholastic Cycling Association (NICA). I met Katherine recently, she seems genuinely interested in making this the best publication it can be. Keep up the good work folks.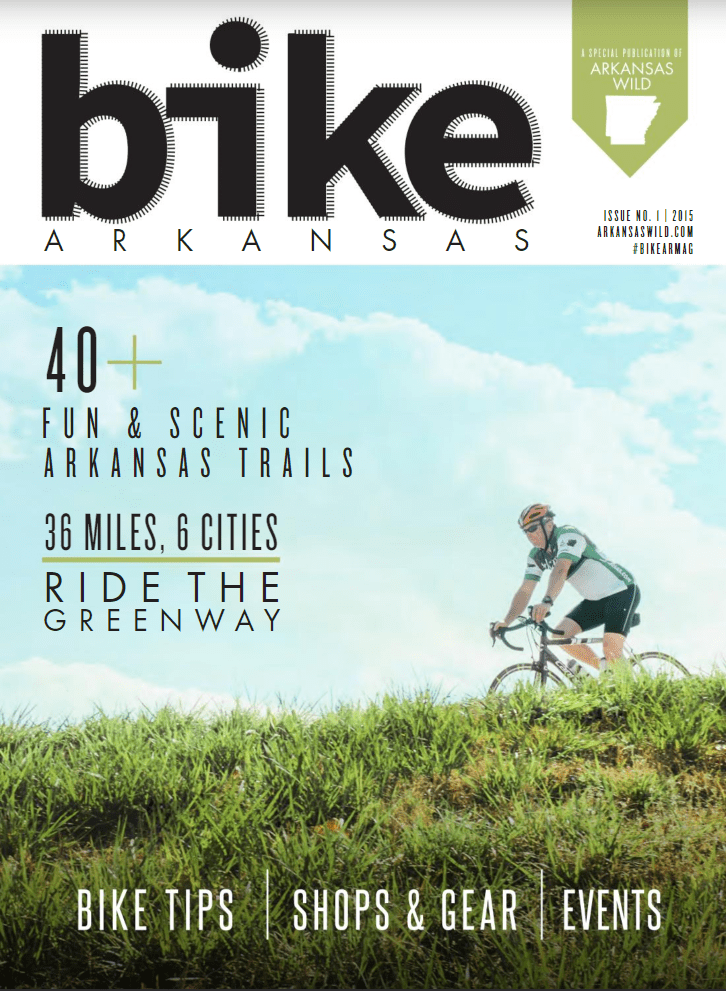 (from media release)
Bike Arkansas proudly welcomes Alan Ley as its new editor. He has been extremely instrumental in growing cycling awareness and participation for many years and is now aligning his dedication with our media to further its mission to promote and advocate cycling in Arkansas. Alan brings leadership, education, and successful foresight- giving Bike the ability to continue as the resource of all things cycling to Arkansans and tourists alike.
In addition to a new editor, Bike Arkansas has obtained a new publisher, Katherine Daniels. Katherine has brand and business development experience with an emphasis on community and economic initiatives. She will be working with Alan, statewide community influencers, and cycling advocates to champion cycling and to #ExperienceArkansas. Katherine is the publisher of all statewide media produced by the Arkansas Times, a 45-year publishing and multi-media company.
Bike Arkansas magazine has been instrumental in leading this initiative and will continue with additional publish dates in 2019. Issues were distributed statewide bi-annual and will now be distributed and promoted year round with four seasonal, dedicated magazines plus new digital components such as online, email newsletters, and social promotions for advertisers to utilize to further their marketing of services and events.
"49.5% of tourists are Arkansans, traveling and staying within the state borders to enjoy state amenities. That's a lot of local intent and interest in parks, lakes, trails, and roads. Our network of advertising partners supports the mission of Bike Arkansas by allowing us to stay committed to reporting on the developments and activities the cycling community cares about." Katherine Daniels, publisher
Bike Arkansas is a multi-media community, created with the mission of nurturing and supporting the growing cycling movement in the state of Arkansas. Both in print and online, editorial features are dedicated to keeping cyclists informed of the latest news and developments; featuring upcoming events; keeping training cyclists inspired with stories of our state's leading athletes and influencers; and offering new ideas for the next great ride.
Currently, the September issue of Bike Arkansas will be front and center at the Big Dam Bridge 100 along with several other cycling events. If your company or organization would be interested in reaching the cycling community across Arkansas, please contact Katherine Daniels, 
katherine@arktimes.com
 or call 501.681.3209.