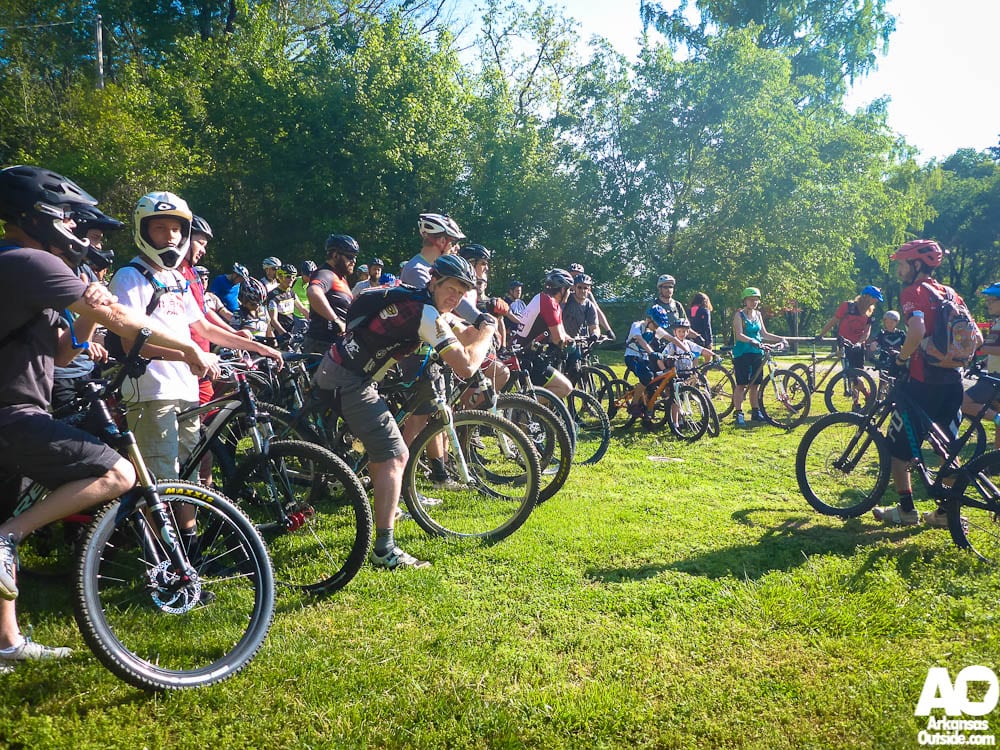 This tale begins when a downhill racing dirt diva, a mountain biking mom and a trails coordinator walk into a coffee shop. These three women walked in to Arsaga's with an idea for a women's mountain bike ride to kick-off the dedication of the Razorback Greenway Trail, a 36.9 mile multiuse trail in Northwest Arkansas that connects Fayetteville to Bella Vista. They walked out with a plan for a group mountain bike ride on Roger's new Lake Atalanta trails and a train ride on the Arkansas-Missouri Railroad from Rogers to Springdale, joining others who rode their bikes or the train or a combination of the two from Bella Vista and Fayetteville at Shiloh Square in Springdale for the ceremony and ribbon cutting.
Milah Warren-Peck, mom, mountain biker, executive board member of Ozark Off-Road Cyclists and master bicycle driven ice cream churner has a passion for trail advocacy and getting more women to ride bikes. She asked International Mountain Bicycling Association Level I instructor, downhill racing phenom and Fayettechill team ambassador, Tandie Bailey and regional trails coordinator for the Northwest Arkansas Council, Misty Hale Murphy, to join her to brainstorm. As Milah said later, "Crazy what happens when you get a group of women together, huh?". The "crazy" turned out to be around fifty mountain bikers, including young families, beginners and seasoned riders showing up at Lake Atalanta to share the trail love.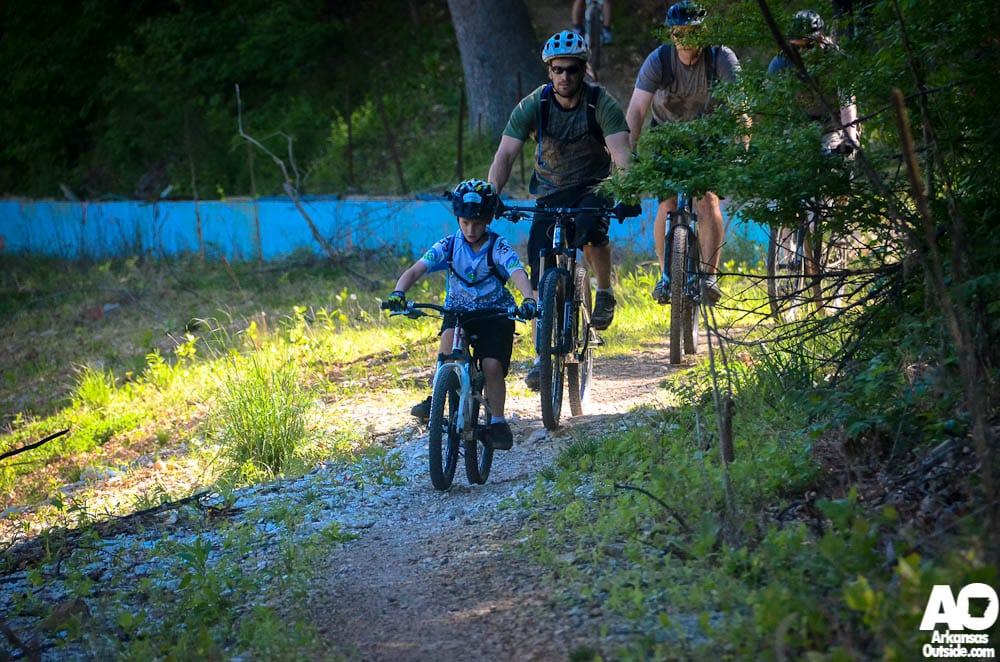 While rides and other events were happening all along the trail from Fayetteville to Bella Vista, we were getting geared up to put rubber to dirt. The ride was sponsored and organized by trail advocacy group Ozark Off-Road Cyclists as part of Milah's vision for the day. Riders split into two groups, a faster group that led out, and a second group led by Tandie that included the kids and those of us who planned to have a fun, easy ride. The Progressive Trail Design built trails at Lake Atalanta have great flow and are fun to run and to ride. With the occasional peek out of the dense forest over the lake, the scenery isn't bad either. After riding for an hour or more, both groups went up the hill to meet at the Arkansas-Missouri Railroad Depot in Downtown Rogers. Many of us refreshed with a coffee or cold smoothie from Iron Horse Coffee Company while waiting for the train to arrive.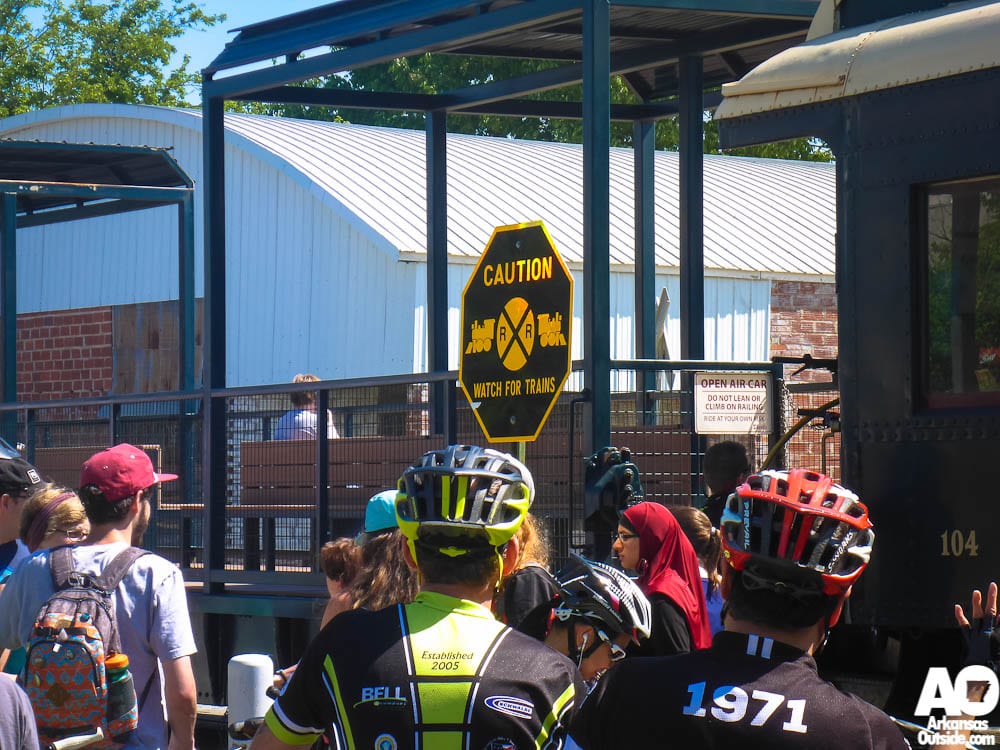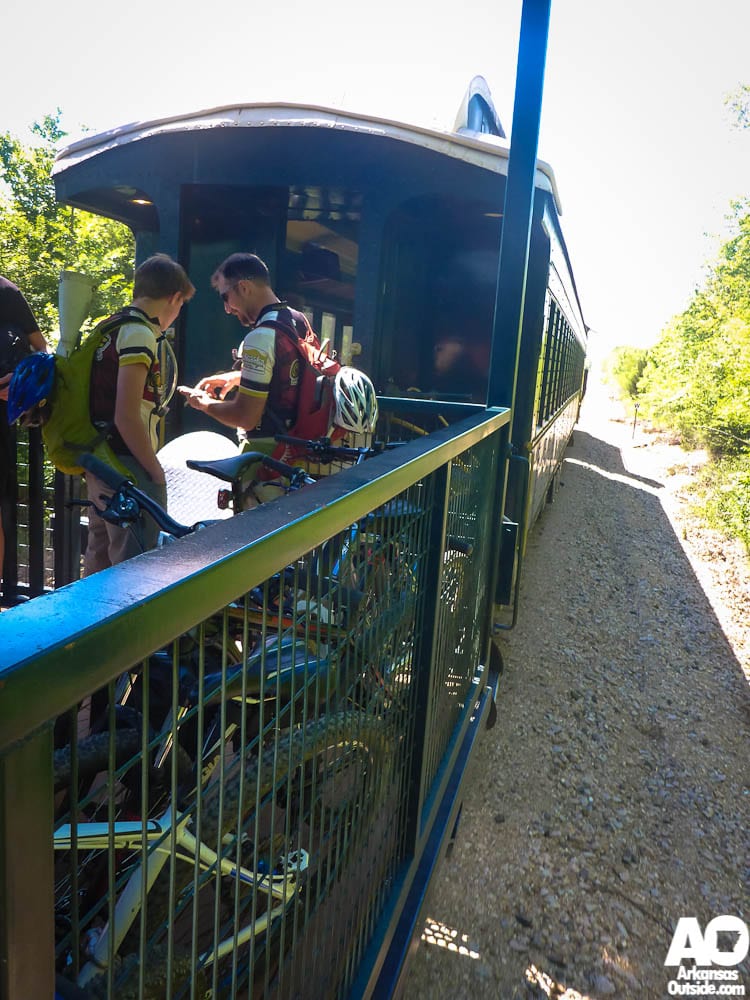 We all got in line, picked up our bikes and carried them onto the open air car lining them up doublestacked for the trip south. Kids were standing up or sitting along the top of the bench seats, excited to be riding the train. Most of the adults were a little excited too. As we pulled into the station at Springdale, we could hear and see the festivities on the square. A bike corral had been set up to handle all the bikes; it resembled a triathlon transition area. Representatives were on hand from local organizations like Team Springdale, Bicycle Coalition of the Ozarks whose site has a great resource to connect people with cycling groups in the area, and Ozark Off-Road Cycling whose members are active in creating and maintaining natural surface trails in Northwest Arkansas. IMBA regional representative Stephen Schneider was on hand as well as the crew from Progressive Trail Design and cycling/coffee shop the Handlebar.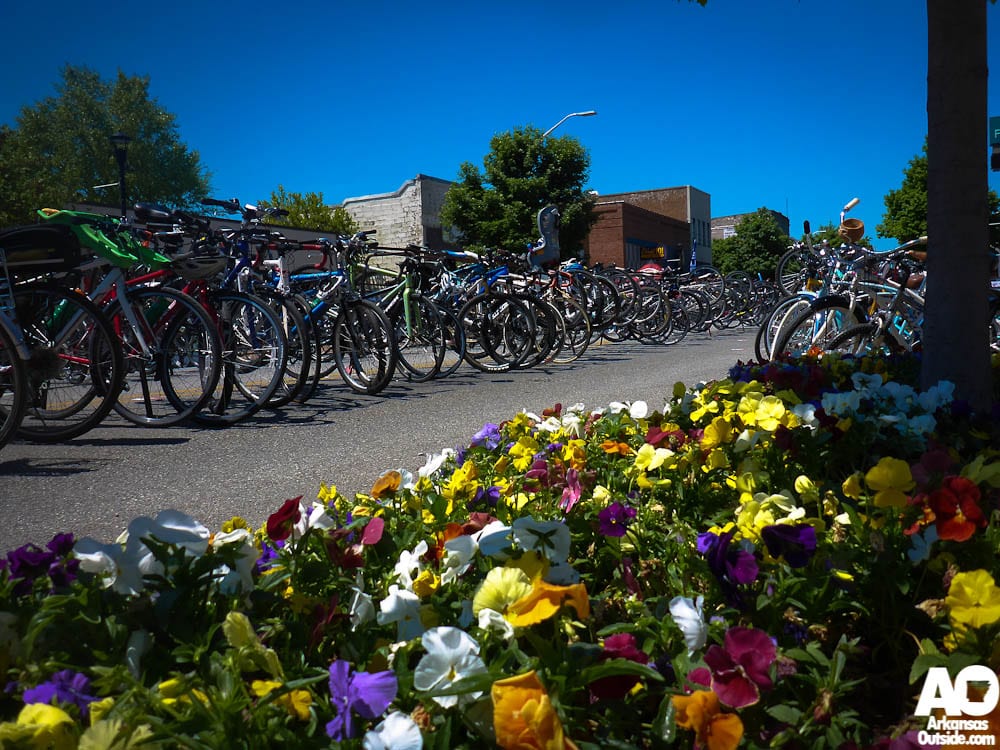 Dignitaries from across the scope of this years-long project were on hand to celebrate. Andy Clarke from the League of American Bicyclists, Karen Minkel from the Walton Family Foundation, Pete Jilek from the Federal Highway Commission as well as Arkansas State Highway Commision chairman Dick Trammel, who happens to be from Rogers, were all in attendance. Mayors and representatives from all six cities along the trail were also on hand to add a few words about the significance of this endeavor. Part of that significance is the necessity and the power of coalitions between cities, between transportation hubs and providers, between foundations, local businesses, private landowners and funding sources. Without that cooperation, projects like the Razorback Greenway Trail would not happen. We were off to the side watching Misty Hale-Murphy, Regional Trails Coordinator for the Northwest Arkansas Council, with her walkie-talkie in hand, directing the activities from behind the scene. When congratulated on the event that was the culmination of several years of effort, she was reluctant to take any credit other than "planning the party."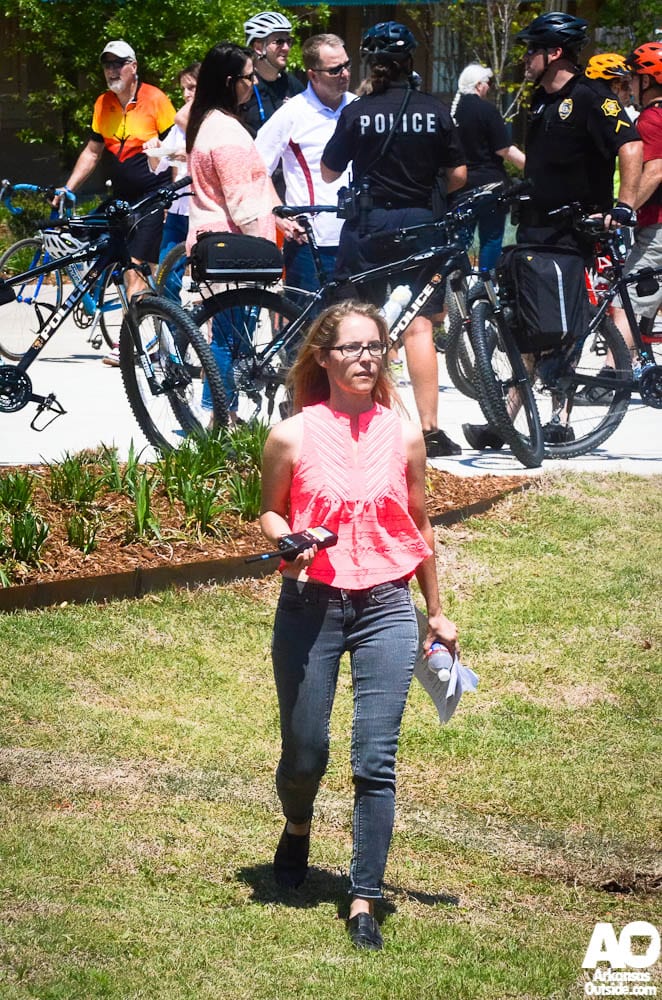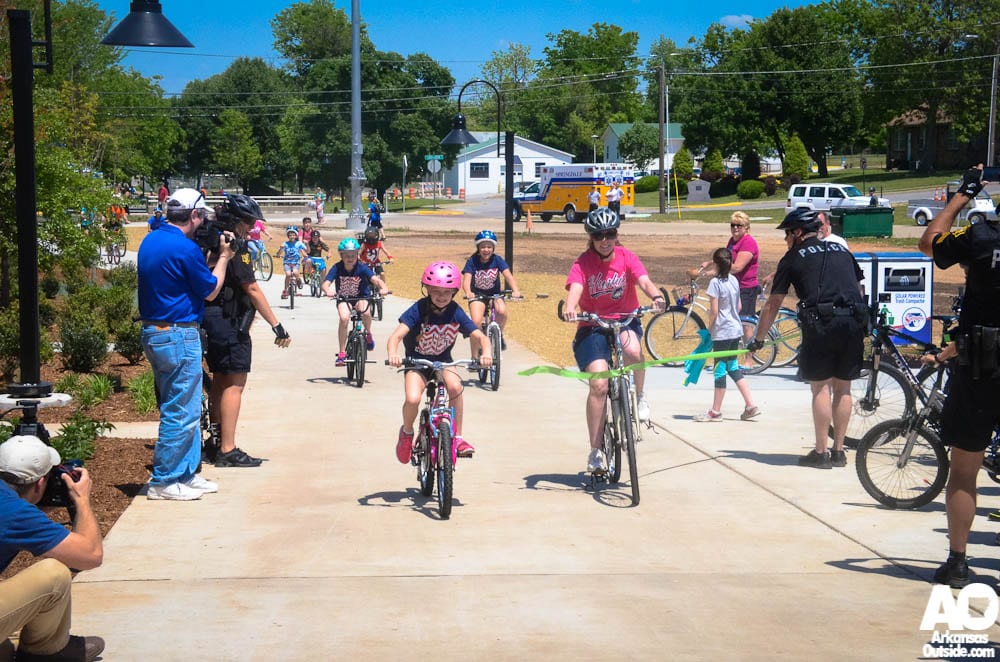 After the dedication and ribbon cutting, we enjoyed some ice cream churned by bike pedal from the OORC before getting back on our bikes for the return ride to Rogers by taking the Greenway part of the way and turning onto another paved trail, the Mountie Trail to get to the east side of Rogers where our car was still parked at the Atalanta trailhead. The connections along the trail made it easy.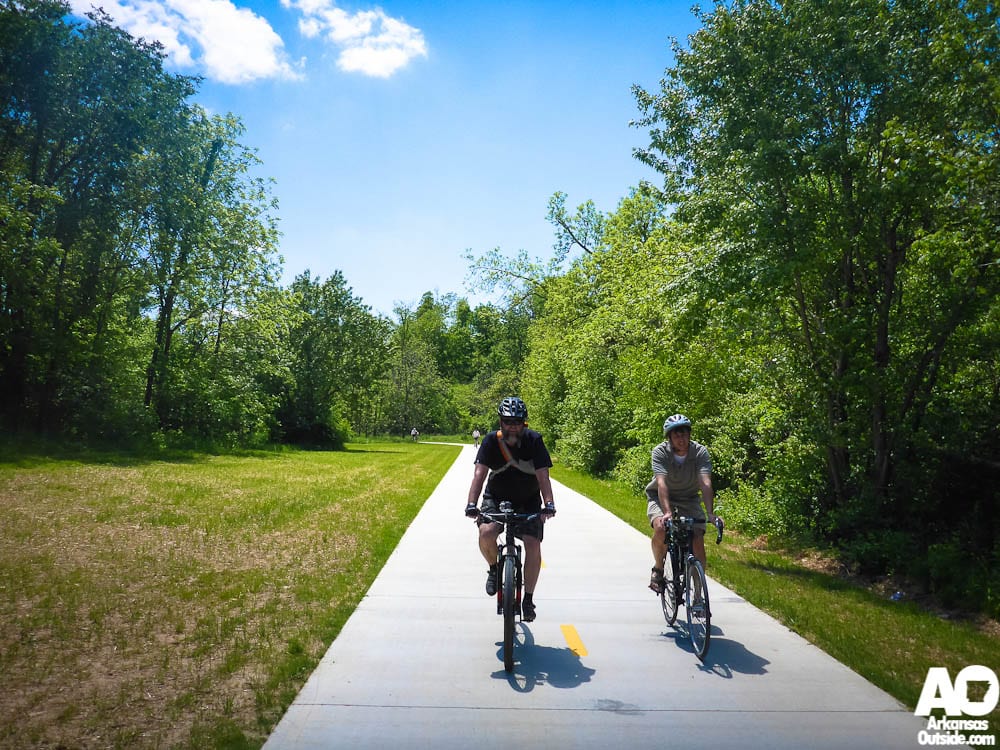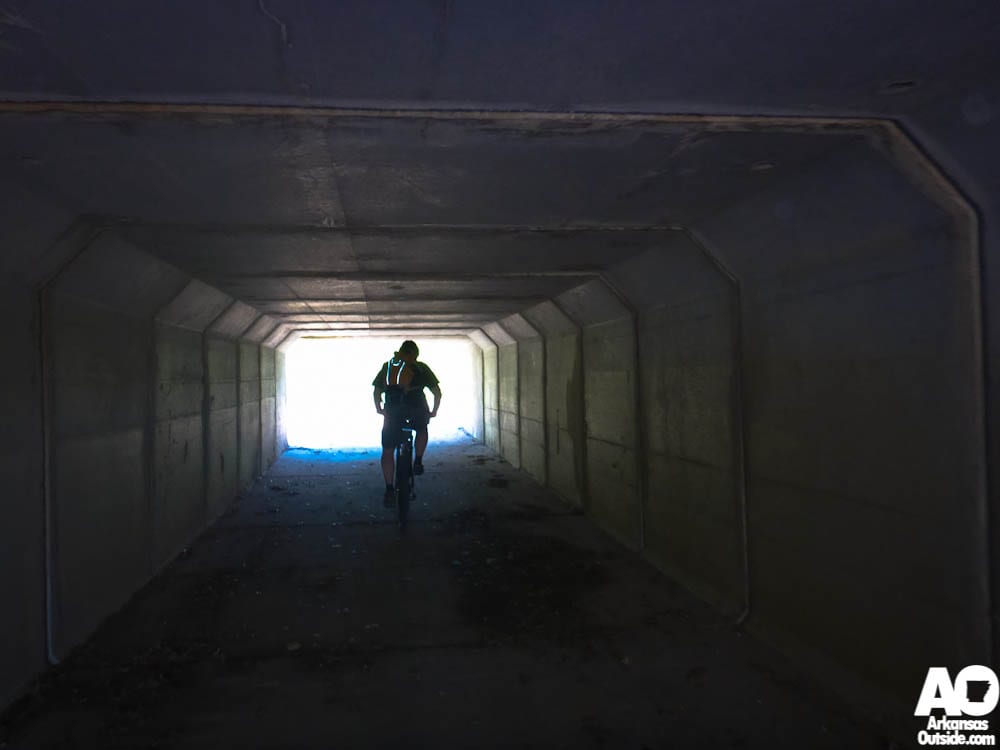 In 2013, when Misty was first hired, she said "We have an opportunity to transform Northwest Arkansas into a regional destination for fitness enthusiasts and a haven for local pedestrians who enjoy an urban nature walk. I am excited to help facilitate future development and make the system even more accessible to more people." Since that interview, miles of paved and unpaved trail have been added in NWA. Groups like the OORC, NWA Dirt Divas, Girls Bike Bentonville, Bella Vista Bike Club, Boston Mountain Cyclists, Friends of Slaughter Pen Trails and the Fayetteville Wheelmen have started, grown and continue to work to advance the sport and recreation of cycling in Northwest Arkansas. Since then, the International Bicycling Association has not only placed a regional representative in Arkansas, but has awarded Fayetteville a bronze level ride center and Bentonville a silver level. Ride center designation is given to areas with extensive trails that are accessible to a range of rider skill levels. So while the Razorback Greenway Trail took many hardworking people just like Misty and the cooperation of government agencies and funding foundations, I'd like to thank Misty for the party.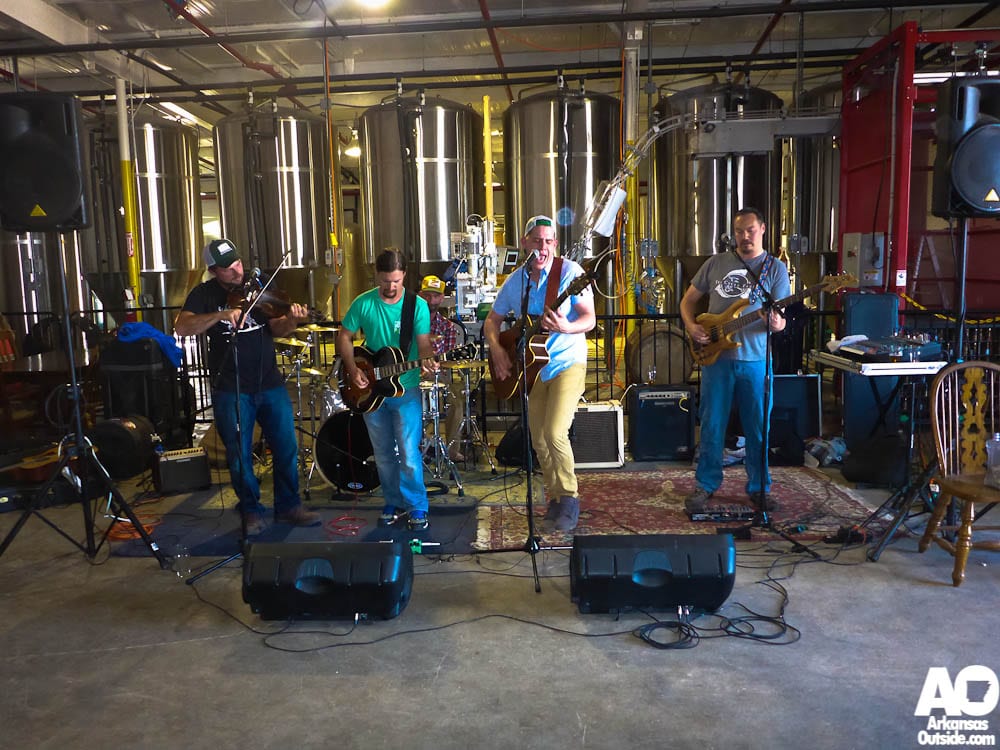 Speaking of parties, our return trip took as past one of our favorite watering holes in the area, Ozark Beer Company. It was late in the afternoon and we had skipped lunch. We were starving. The thought of stopping at the local brewery was uncharacteristically dismissed as they don't normally serve meals, but as we rode by we were waved in to find a live band and free Mexican food for an early Cinco de Mayo. The perfect timing of food and refreshment made the whole experience seem a bit like a hallucination. A perfect, yet unexpected ending to a perfect day. A couple of more blocks to the truck and we were headed back home to Little Rock, exhausted and only half way through the weekend.