Welcome Guest Writer and Tie Dyed Trail Grub owner, Bill Dobbins
This year's Bona Dea 50k will always represent a multitude of "firsts" for me. Besides being the first Arctic run of the year, there were four first 50k finishes that I know about, a distance PR and a brush with running greatness.  My purpose is to tell their stories and not dwell on the cold, because even in the dreariest of circumstances, rays of sunshine will always find their way through the veil.
Just before the 8:00 am start, Race Director, Robert "PoDog" Vogler instructed us on the particulars of the Bona Dea Trail, a winding 3.3 mile wetland loop complete with resident alligators. Completion of the 50k would require 9 loops with an out and back for the final mile. Before we set out, Angie Stewart reminded PoDog to inform every one of their options if they happen to get lost on the trail. There is really only one option in an Arkansas Ultrarunning Association sponsored race:  "If you get lost on the trail, you're a dumbass!"  With that exhortation, the assembled runners lurched forward and a tapestry of stories were woven.
Yoni Johnson-
Yoni is new to trail running and has made it second nature in just a few short months. I'm proud to say that I train with her. How much longer?  I'm not sure, because she is getting stronger and faster. Yoni and I started out together and when I finished my training run at mile 17, she joined Andi Stracner for the remainder of the race. The smiles on their faces as they finished each lap were a tell-tale sign that they were having a great deal of fun and weren't letting the fatigue and cold bother them. This dynamic duo finished in 6:39 with second and third places separating them by a hair. Yoni had yet to run her first marathon so two goals were toppled handily.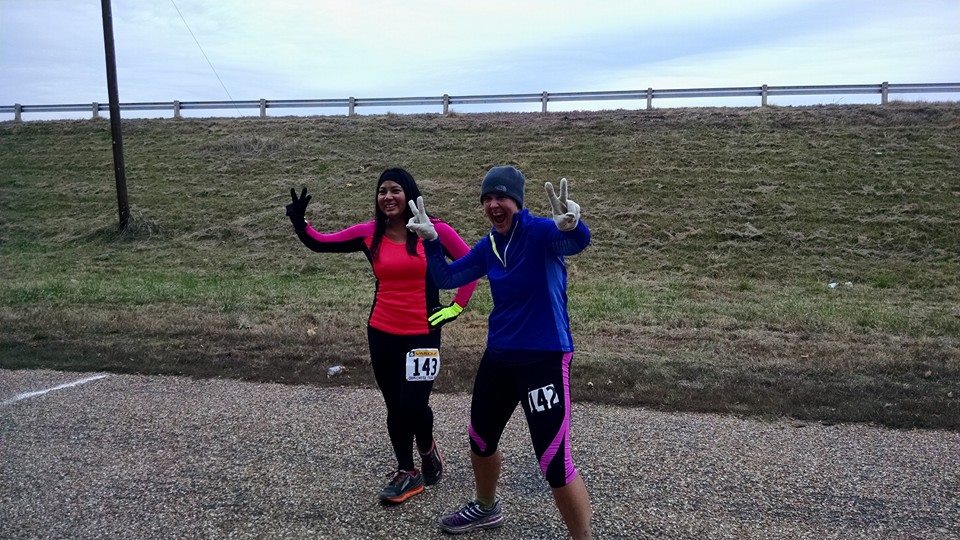 Ben Walters-
Known to his Hasher tribe as "Just Ben," he had only finished his first marathon the week before at the Run for Jacob. He literally and figuratively came to play ball at Bona Dea finishing a strong 6:41.
Larry Freilino-
Hailing from Orland, Maine, Larry set a personal record for distance with his teammate and daughter, Jen. Both finished 20.4 miles in 4:46.
Sara Gerner and Lisa Seidel-
Known by the Badger names of Gunslinger and Dos Lisa, these feisty lasses had finished marathons the week before essentially changing from the half at the last minute so Sara could earn her Marathon Maniac Status. They both pushed doggedly through each lap with Sara uttering rather colorful pronouncements as she passed by. Along with Yoni, I train with these ladies on Saturday morning and have watched how far all have progressed in such a short time. Sara and Lisa both finished at 8:20 with Sara earning Marathon Maniac status with two qualifying distances in six days.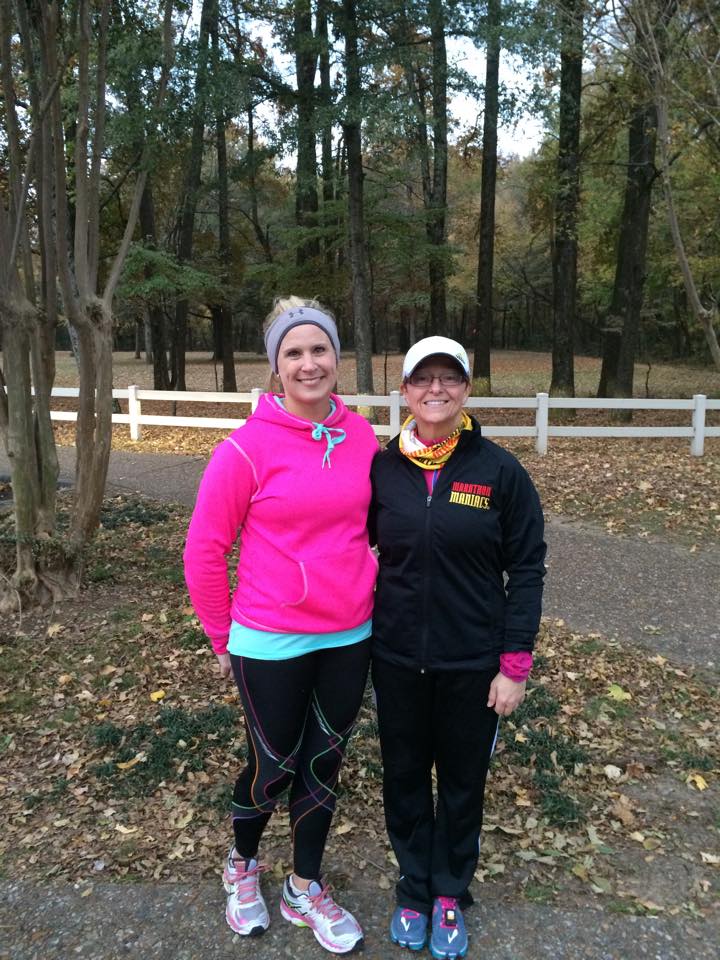 Steve Hughes-
There are those few races where you are privileged to be a witness to greatness. Steve Hughes finished marathon number 333 (no, I'm not flubbing digits here). This finish places him in the Hallowed Marathon Maniac Hall of Fame. A miniscule few of us will accomplish such a feat in our lifetimes, but Steve did and we were all there to witness.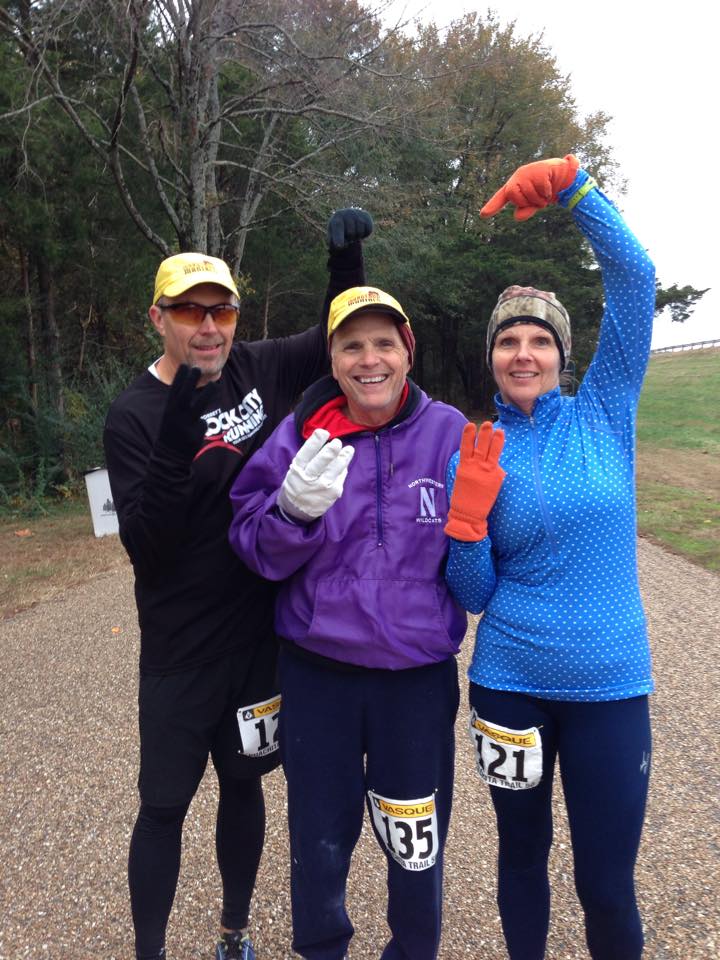 I left Bona Dea in a warm car with a sense of feeling returning to both my extremities and the portion of my brain which processes the sublime. I thought of all these friends old and new who can pull off amazing feats. It was not so much make it look easy, but make it look accessible to the person sitting on that couch toying with that notion of movement. One would hope that merely entertaining thoughts on a faux leather sofa will evolve to walking around the block to running a 5k race to eventually running  a 100 mile Ultra  two years later.