It was a beautiful day for the annual Turkey Burn Cyclocross Race last Sunday. That's to say the weather was beautiful for pretty much any outdoor activity. After some of the toughest courses of the season at the past two races at Old Post and Cedarglades, the race at Boyle Park was a nice change up. A fast, compact course with easy viewing and great support from sponsors like Vino's, Carve and Chainwheel.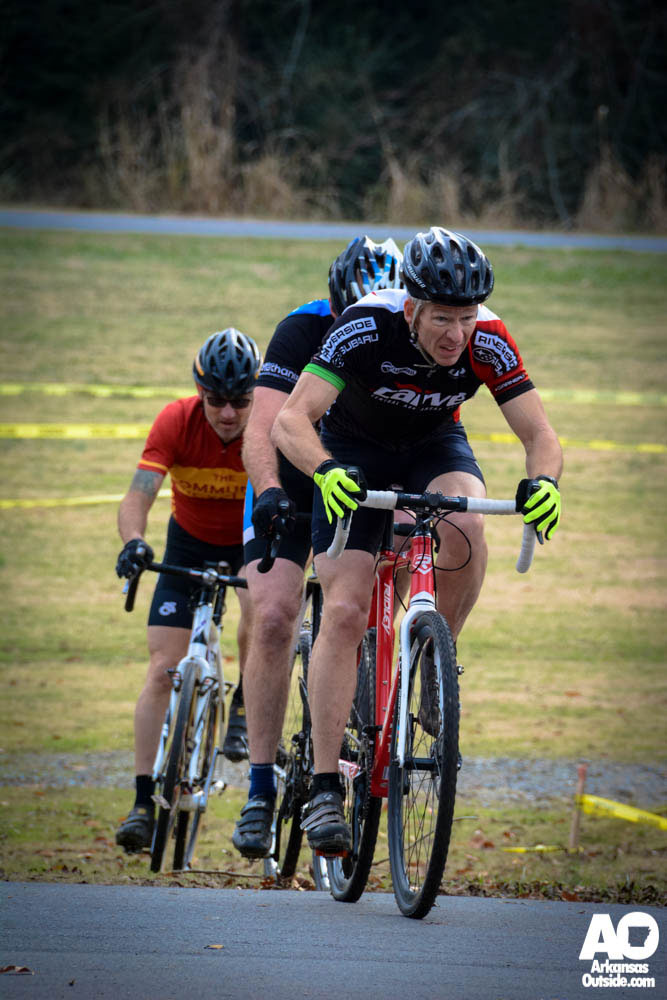 Trevor Edwards set up a challenging course that was made fast by the dry conditions. Two sets of barriers and some tight, off-camber turns kept racers on their toes.
It was good to see some of the younger local  racers show up for the open race. Zack Lavergne, a freshman cyclist at Colorado Mesa University, was in town for the holiday which brought out high school rival, Alex Bumpers (racing for Williams Racing Academy) . Unfortunately, Zack had some tire issues early in the race, but after securing a replacement bike he was able to fight back up to a tenth place finish. Alex was able to grab third place behind winner Kirk Grynwald racing for Don Walker Bicycles and second place finisher Chad Cragle racing for Arkansas Cycling & Fitness. Kirk and Chad made kept spectators on the watch as they battled it out for the entire race. Spectatorship at local cyclocross races continues to grow and we were happy to see yet another batch of new fans on hand for the fun. Cowbells, bikes and sunshine seem to make for a fun Sunday afternoon.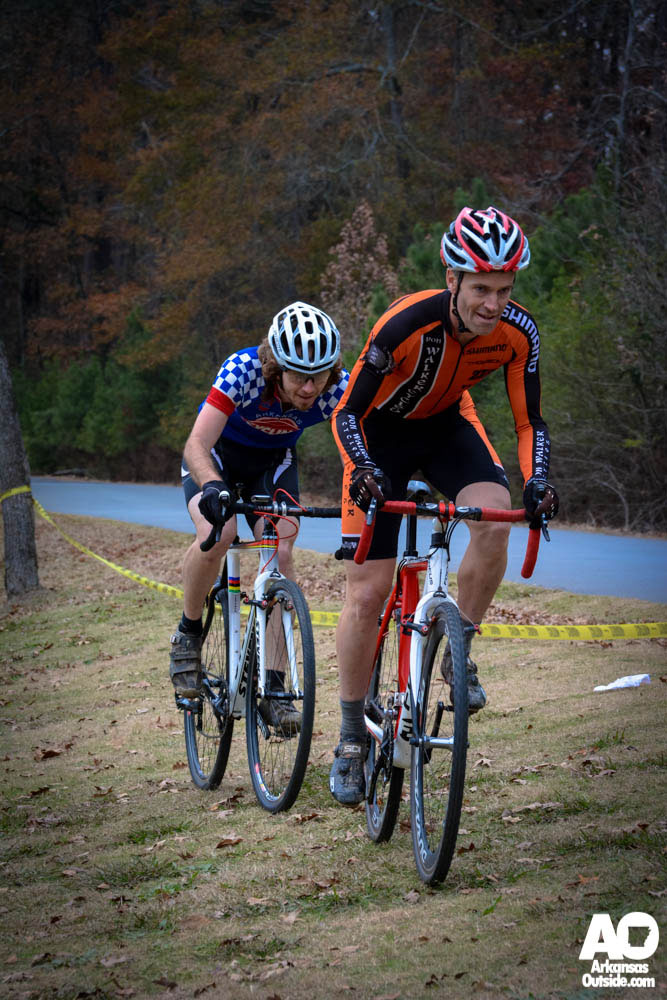 The Community Bicyclist team had a great showing taking all the podium spots in the 40+ Men's Masters and Women's Cat 1/2/3 races and a third place finish in Men's Cat 4.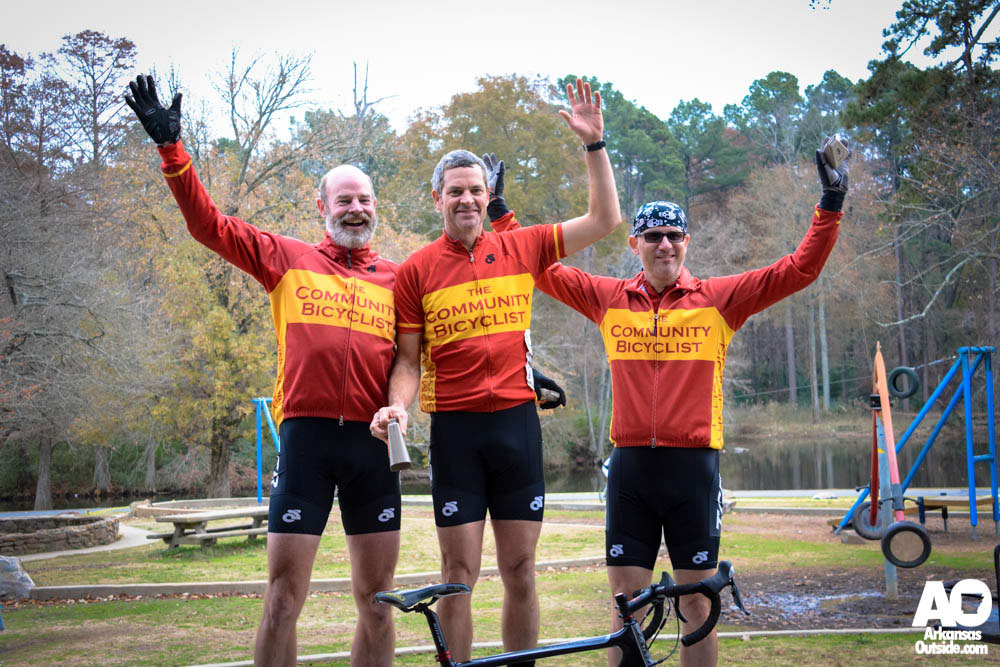 Full results are posted at USA Cycling. Over 400 photos are available on our Facebook Page, tag'em, share'em, downloade'em, comment on'em.