Our calendar of events lists outdoor participatory sports throughout Arkansas. Feel free to search through the categories or tags. There is a lot happening so make your plans today.
Nov
16
Sat
Güdrun – Northwoods MTB Festival

@ Cedar Glades Park
A three-day mountain biking festival named after a Norse warrior will be held in November to help celebrate the one-year anniversary of the opening of Hot Springs' new Northwoods Trail System.
The new three-day Güdrun Northwoods Mountain Bike Festival will combine a mountain bike expo, a group ride through downtown Hot Springs and the annual Attila the Hun Mountain Bike Race that has been a feature of Hot Springs sports activities since 1992.
"We are inviting everyone to join us November 15 – 17 as we celebrate the anniversary of the opening of the Northwoods Trails with a weekend of mountain biking fun for all ages," said Traci Berry, trails coordinator for Visit Hot Springs.
"The genesis of the Northwoods Trails goes back to the early days of the Attila the Hun Mountain Bike Race, which began in 1992 where The Northwoods Trails are located today," Berry said." Following the events of 9/11 in 2001, the race was moved to Charlton Campground and then eventually to Cedar Glades Park where The Attila has been held each year since.
"In November 2018, the Northwoods Trails System was opened to the public. Now, with Phase One of the Northwoods complete and 15.7 miles of trails open, we introduce Gudrun.
"So — what, or who is Gudrun? Gudrun is a Germanic heroic legend. A warrior. A Viking!. Wife to Attila the Hun and later defeater of the Huns."
The inaugural Güdrun Festival will incorporate these activities:
• Friday, November 15 — The mountain biking community will join the Spa Running Festival Expo at the Hot Springs Convention Center with a day full of vendors and activities.
• Saturday, November 16 — The Gudrun group ride will start from the Spa Running Festival Start Line, proceed through downtown Hot Springs into The Northwoods and continue on to Cedar Glades Park. There will be vendors, demos, food, music and more.
• Sunday, November 17 — The annual Attila the Hun Mountain Bike Race will be held.
Phase One of Hot Springs' new Northwoods Trail System was completed this spring, giving the city 15.7 miles of world-class mountain-bike riding.
Phase Two of the trails, when completed, will provide 44.6 miles of mountain bike trails that will be among the best in North America, according to Steve Arrison, CEO of Visit Hot Springs. A starting date on construction of Phase Two will be announced later.
The Northwoods Trail System mountain biking facility is located in the northern section of Hot Springs.
Visit Hot Springs began construction in November 2017 on Phase One of the Northwoods system, with assistance from Tom Walton, Steuart Walton, and the Walton Family Foundation.
Nov
23
Sat
White River Marathon for Kenya

@ Cotter High School
Nov 23 @ 7:00 am
The White River Marathon for Kenya has raised thousands of dollars for the town of Katito, Kenya, providing potable water wells, clothing and a host of other necessities
WRM works in conjunction with World Vision.
World Vision is a Christian humanitarian organization dedicated to working with children, families, and their communities worldwide to reach their full potential by tackling the root causes of poverty and injustice.  Working in nearly 100 countries around the world, they serve all people, regardless of religion, race, ethnicity, or gender.
Often WRM is asked, "what percentage of the registration fee goes to World Vision?"   There are many variables which dictate the race's donation to Wold Vision, but we offer the following table, outlining our donations
Awesome Pre-Race Pasta Dinner and renowned Post-Race Meal!
All races start at 7:00 am
Shoe Recycling Drive – bring your old shoes to us!
Flat Course along the White River!
Registration is limited to 750 participants – sells out!
Family & Runner friendly atmosphere!
Kessler 10K / 20K Trail Run

@ Mt. Kessler Trailhead
Nov 23 @ 9:00 am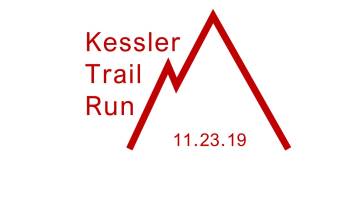 The Kessler Trail Run is a community event organized by the Fayetteville Natural Heritage Association (FNHA) and partners to support land conservation efforts in and around Fayetteville, Arkansas. This self-timed 10K and 20K trail run will begin at 9 am at Kessler Mountain Regional Park, located at 2600 Judge Cummings Road in Fayetteville. The after-party will take place starting at 10:30 am at the Ozark Mountain Smokehouse, located at 1725 Smoke House Trail in Fayetteville. Upon finishing, runners will receive a limited-edition 2019 Kessler Trail Run pint glass and a ticket to enjoy food from local vendors and craft beer from area breweries. An after-party only option is also available for those that are interested in supporting FNHA's conservation efforts without running the course. For more information about FNHA, visit http://www.fayettevillenatural.org/ or just click the website link above.
R.A.P.T.O.R Gravel Grinder
Nov 23 @ 9:00 am
EVENT:

 R.A.P.T.O.R. GRAVEL GRINDER
A combination of pavement, gravel and a little single track dirt thrown in for good measure. Three distances. This event has a twist…only the mileages and elevations of road, gravel and dirt will be released. The actual course will be published at 8 am the day before the event. You will discover some new terrain and roads that you didn't know existed in NW Arkansas. Great post-race party on top of a hard day in the saddle. Gravel or Mountain bikes will be the choice.
EVENT DATE:
 Saturday November 23, 2019
PRICE:
 $50.00 Series Fee
REGISTRATION:
 Price increases to $55.00 after September 30, 2019 at 11:59pm CDT
Vera Lloyd's Turkey Trot

@ Vera Lloyd Presbyterian Family Services
Nov 23 @ 9:00 am – 11:00 am
WHO?
YOU! The Turkey Trot 5k is open to anyone willing to participate.
WHAT?
5k Run/Walk
The route will begin and end in front of the Lyon Gymnasium, past Monticello High School, Drew Memorial Hospital, and back to campus.
WHO?
Kids 12 and under
WHAT?
1 Mile Run/Walk
The route will begin in front of the Lyon Gymnasium, once around the Monticello High School track, and back to campus.
WHEN?
The 1 Mile Run/Walk will begin close to 10 a.m., after all 5K participants have completed the course.
WHERE?
Vera Lloyd Presbyterian Family Services
Annie B. Wells Campus
745 Old Warren Road
Monticello, AR 71655