Our calendar of events lists outdoor participatory sports throughout Arkansas. Feel free to search through the categories or tags. There is a lot happening so make your plans today.
Jun
8
Sat
Arkansas Runner 2M

@ Saline County Courthouse
Jun 8 @ 7:30 am – 9:00 am
Race History
2019 marks the 21st running of the Arkansas Runner 2-Mile race. This race is open to runners and walkers of all abilities.
Course Description
The race takes place around downtown Benton. The start is one block south of the Saline County Courthouse on Market Street and heads south for one block. A left turn on Smith Street is followed by another left onto Main Street which brings you back by the courthouse. The course goes North for approximately 1/2 mile where a left on Narroway and sends the runners into a residential neighborhood of Benton. The course takes a right and runs around Crestwood Drive and is followed by another right back onto Narroway St. A left on Evans Drive is followed by another left onto North Street which leads back to the courthouse where the race finishes back on Market
All proceeds benefits Saline County Boys and Girls Club in Benton
Race hosted by the Saline County Striders
Kids run free! (if preregistered by May 16)
Chip timing provided by ArkansasRunner.com
USATF Course Certification #AR14018DLP
Aug
10
Sat
Watermelon 5K

@ Hope Watermelon Festival
Aug 10 @ 7:30 am – 9:00 am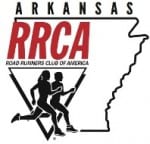 Watermelon Festival 5K
The race starts on the eastern edge of Hope's Fair Park. After less than a tenth of a mile the route turns right onto 6th Street. Runners will encounter some gradual uphill on 6th St totaling a 30 foot rise. The race then turns right onto Main Street where runners will soon pass the one mile marker.
Runners continue along Main St rewarded with a small gradual downhill until near the 1.5 mile point. Main St then moves gradually back uphill and the race route continues this gradual incline after making a right turn onto 16th street until just before the 2 mile marker.
At this point the course is gradually downhill until after the turn onto Grady Street, where the route levels off. The now weary runners will take Grady north to 7th Street where a left turn is made. The route angles to the southwest onto Park Dr. The road then turns back due west for the final straightaway. It is now time for the runners to begin their finishing kicks as the 3 mile marker and the finish line back in Fair Park are finally in sight!
Nov
16
Sat
Spa 10K/5K/Half Marathon

@ Hot Springs Convention Center
Nov 16 @ 7:00 am
The SPA Running Festival is an event that has a race for everyone including kids, walkers, beginners to elite runners and those that like a challenge! The Spa 10K continues to be our featured race as part of the Grand Prix Racing Series. The 5K is for both walkers and runners! The Squirt Race is for kids 2 – 10 years of age and is always so much fun to watch! This year, we are very pleased to again offer a Half Marathon course. If you liked the challenge of the Spa 10K running over West Mountain, then you are going to really like the Half Marathon because you get to run West Mountain and to the top of the Summit twice – hence the name Summit² Challenge! Are You Up To The Challenge? The maximum number of participants for the Half Marathon is 300. Don't think to long or you may miss out.  The Spa 10k is a nationally recognized event as featured in Runner's World Magazine Races & Places, November 2015 edition.