***Special Notice***
Due to the need for social distancing surrounding the COVID-19 situation, many of the events listed on our calendar have been canceled or had the dates changed. We are not currently taking down events as we haven't received any definitives from most event organizers. WE RECOMMEND that you contact the race director or organizer before registering for any event in the next couple of months. We will attempt to keep you informed as we get more information. Thanks.
Our calendar of events lists outdoor participatory sports throughout Arkansas. Feel free to search through the categories or tags. There is a lot happening so make your plans today. Please remember, these are not our events but a listing of Arkansas events that we share through Arkansas Outside.
Jul
27
Sat
Rats Kids Mountain Bike Race

@ Lake Atalanta
Jul 27 @ 9:00 am – 11:00 am
Rats Kids Mountain Bike Race
Targeted to kids ages 5 to 10
9:00 a.m., Saturday, July 27, 2019. A mountain bike race targeted to kids ages 5-12. This race will be held entirely on the Pleasant Ridge Road tract of Lake Atalanta Park. There is limited parking available at the trailhead off of Pleasant Ridge Road (1615 S. Pleasant Ridge Road, Rogers, AR), or you can park in downtown Rogers and ride the paved trail down. Registration closes 30 minutes prior to start.
Below is the route map for this race. The number of laps will vary by age group.
Aug
10
Sat
Watermelon 5K

@ Hope Watermelon Festival
Aug 10 @ 7:30 am – 9:00 am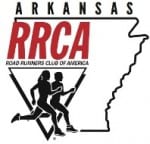 Watermelon Festival 5K
The race starts on the eastern edge of Hope's Fair Park. After less than a tenth of a mile the route turns right onto 6th Street. Runners will encounter some gradual uphill on 6th St totaling a 30 foot rise. The race then turns right onto Main Street where runners will soon pass the one mile marker.
Runners continue along Main St rewarded with a small gradual downhill until near the 1.5 mile point. Main St then moves gradually back uphill and the race route continues this gradual incline after making a right turn onto 16th street until just before the 2 mile marker.
At this point the course is gradually downhill until after the turn onto Grady Street, where the route levels off. The now weary runners will take Grady north to 7th Street where a left turn is made. The route angles to the southwest onto Park Dr. The road then turns back due west for the final straightaway. It is now time for the runners to begin their finishing kicks as the 3 mile marker and the finish line back in Fair Park are finally in sight!
Sep
28
Sat
Michelob Ultra Bear Creek Challenge

@ Marianna Town Square
Sep 28 @ 9:00 am – 11:00 am
This event is a non-competitive 15 mile ride on the St. Francis National Forest portion of the Big River Trail from Memphis to Arkansas City. The ride is a roundtrip from the Marianna Town Square to the spillway at Bear Creek Lake. A shorter 5 mile ride can be made by turning around at the Mississippi River State Park Visitors Center. Start time is 9:00am September 28th. All pre-entries are guaranteed an event T-shirt. Snacks and refreshments will be complimentary before and after the race as well as on the ride. Proceeds will benefit the veteran of Lee County. The ride is in conjunction with the Marianna Autumn on the Square Festival. Plan to enjoy your day at the festival.