Our calendar of events lists outdoor participatory sports throughout Arkansas. Feel free to search through the categories or tags. There is a lot happening so make your plans today.
Jul
21
Sun
Eurekan 10k 5k Fun Run

@ Eureka Springs Courthouse
Jul 21 @ 7:30 am – 9:30 am
10K, 5K and 1 Mile Fun/Walk
awards – Runs
10K:
Overall Male & Female finisher
Three deep at 10-year increments beginning at 10-19 thru 70+.
5K:
Overall Male & Female finisher
Three deep at 10-year increments beginning at 6-9, 10-19 thru 70+.
1 Mile Fun Run/Walk:
Awards & Prize Ceremony –
Immediately following the finish of the 10K run at the finish line.
11:00am – Video & Picture Recap of the weekend…YOU DON'T WANT TO MISS THIS!
11:00am – door prizes for all event participants who attend the ceremony
11:30am – "The Eurekan" Recognition
Door Prizes, Pre & Post Race Goodies –
Goody bag with lots of sponsor products and services
Door prizes will include gift certificates and products.
Saturday post bike ride celebration with adult beverages, food and snacks will be available to all registered athletes.
Run course sponsored b
Nov
23
Sat
Kessler 10K / 20K Trail Run

@ Mt. Kessler Trailhead
Nov 23 @ 9:00 am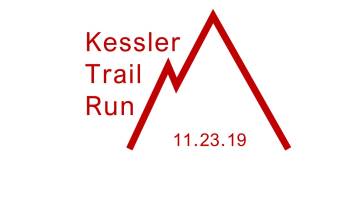 The Kessler Trail Run is a community event organized by the Fayetteville Natural Heritage Association (FNHA) and partners to support land conservation efforts in and around Fayetteville, Arkansas. This self-timed 10K and 20K trail run will begin at 9 am at Kessler Mountain Regional Park, located at 2600 Judge Cummings Road in Fayetteville. The after-party will take place starting at 10:30 am at the Ozark Mountain Smokehouse, located at 1725 Smoke House Trail in Fayetteville. Upon finishing, runners will receive a limited-edition 2019 Kessler Trail Run pint glass and a ticket to enjoy food from local vendors and craft beer from area breweries. An after-party only option is also available for those that are interested in supporting FNHA's conservation efforts without running the course. For more information about FNHA, visit http://www.fayettevillenatural.org/ or just click the website link above.