***Special Notice***
Due to the need for social distancing surrounding the COVID-19 situation, many of the events listed on our calendar have been canceled or had the dates changed. We are not currently taking down events as we haven't received any definitives from most event organizers. WE RECOMMEND that you contact the race director or organizer before registering for any event in the next couple of months. We will attempt to keep you informed as we get more information. Thanks.
Our calendar of events lists outdoor participatory sports throughout Arkansas. Feel free to search through the categories or tags. There is a lot happening so make your plans today. Please remember, these are not our events but a listing of Arkansas events that we share through Arkansas Outside.
Nov
9
Sat
Breakaway 10K

@ Harding University
Nov 9 @ 8:00 am – 10:00 am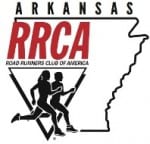 Race Information
Thanks for joining us for this year.  Look forward to seeing you again.
DATE: Saturday, November 9th, 2019 – 8:00 am
PLACE: First Security Stadium at Harding University in Searcy, AR.
ENTRY FEE: The registration fee is $25 without a shirt and $30 with a shirt prior to 10/26 and $5 more after and on race day.  We will also have a discount for students who are currently enrolled in college or high school.  You must show your school identification card at registration in order to receive the discounted rate of $15.  Packet pick up will begin on Friday, November 9th, from 6:00 pm to 8:00 pm at Harding Academy and prior to the race starting at 7:00 am. Make all checks payable to Harding Academy with a note of Breakaway 10k.  Send checks to Harding Academy located at 1529 E. Park Ave. Searcy, AR 72143 c/o Brian Jones.
EVENTS: 10K and KidzDash.  KidzDash is a race for all children under the age of 10.  Runners will race in two divisions, 5 or younger and older than 5.  No registration needed for Kidz Dash and each participant will receive a ribbon for participation.  Kidz Dash will follow the 10k race. 
PRIZES FOR RACE: Top three Overall, Master (40+), Grand Masters (50+), and Seniors (60+).   Top three in Age Groups (Male/Female in all Divisions) 0-9, 10-14, 15-19, 20-24, 60-64, 65-69, 70-74, 75-79 and 80+.  Top five in Age Groups 25-29, 30-34, 35-39, 40-44, 45-49, 50-54, 55-59.  All runners in the 0-9 division will also receive a finisher medal.  We will also have a wheelchair division in which awards will be given to the top three finishers.   
Proceeds benefit the STEM (Science Technology Engineering and Math) program at Harding Academy.
Nov
16
Sat
Spa 10K/5K/Half Marathon

@ Hot Springs Convention Center
Nov 16 @ 7:00 am
The SPA Running Festival is an event that has a race for everyone including kids, walkers, beginners to elite runners and those that like a challenge! The Spa 10K continues to be our featured race as part of the Grand Prix Racing Series. The 5K is for both walkers and runners! The Squirt Race is for kids 2 – 10 years of age and is always so much fun to watch! This year, we are very pleased to again offer a Half Marathon course. If you liked the challenge of the Spa 10K running over West Mountain, then you are going to really like the Half Marathon because you get to run West Mountain and to the top of the Summit twice – hence the name Summit² Challenge! Are You Up To The Challenge? The maximum number of participants for the Half Marathon is 300. Don't think to long or you may miss out.  The Spa 10k is a nationally recognized event as featured in Runner's World Magazine Races & Places, November 2015 edition.