Spring break came around for the young one so we decided to take a trip. We've camped all over the state and wanted to try a new area. We had two nights before we need to attend to other commitments. One place that I had always wanted to take the family was an area in Northeast Arkansas they had never been to. Just south of Pocahontas, Arkansas are three Arkansas State Parks all within about 15 miles of each other. They are three very different parks.
Of course I had another reason for taking them there, food.
We camped at Davidsonville Historic State Park. It's the site of the first planned community in Arkansas. Laid out in a grid and oriented to the Black River, it was built in 1815. The town is no longer there but the park has laid out the town again with numerous markers that show each block and some specific buildings. Archeological Digs have revealed clues to the life of the early residents  underground.
The park also has a boat ramp on the Black River, campground, hiking trails, play ground, pavilions and regular interpretive programs. Two old family cemeteries are also in the park for those that like to visit those who've come before us. Trapper Lake, a small lake not connected to the river, offers fishing, pedal boating and wildlife watching.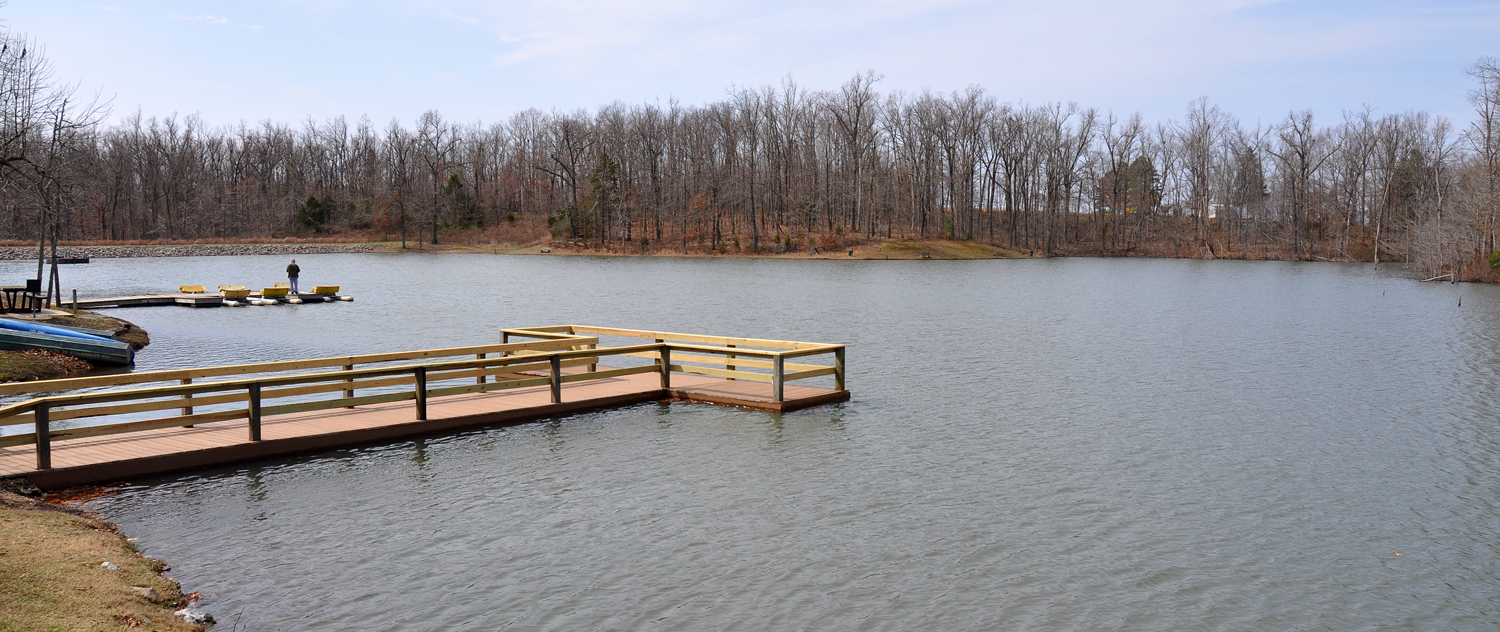 We arrived late on Friday night and quickly got our tent set up, got a fire going and enjoyed the evening despite the threat of rain and a pretty strong wind. The campground was clean and the bathhouse was very nice. This park is not as well known as many in the Arkansas State Park system and is a good place to check when you want to go camping on a busy weekend. It looked like we would share the 49 campsites with about four other families.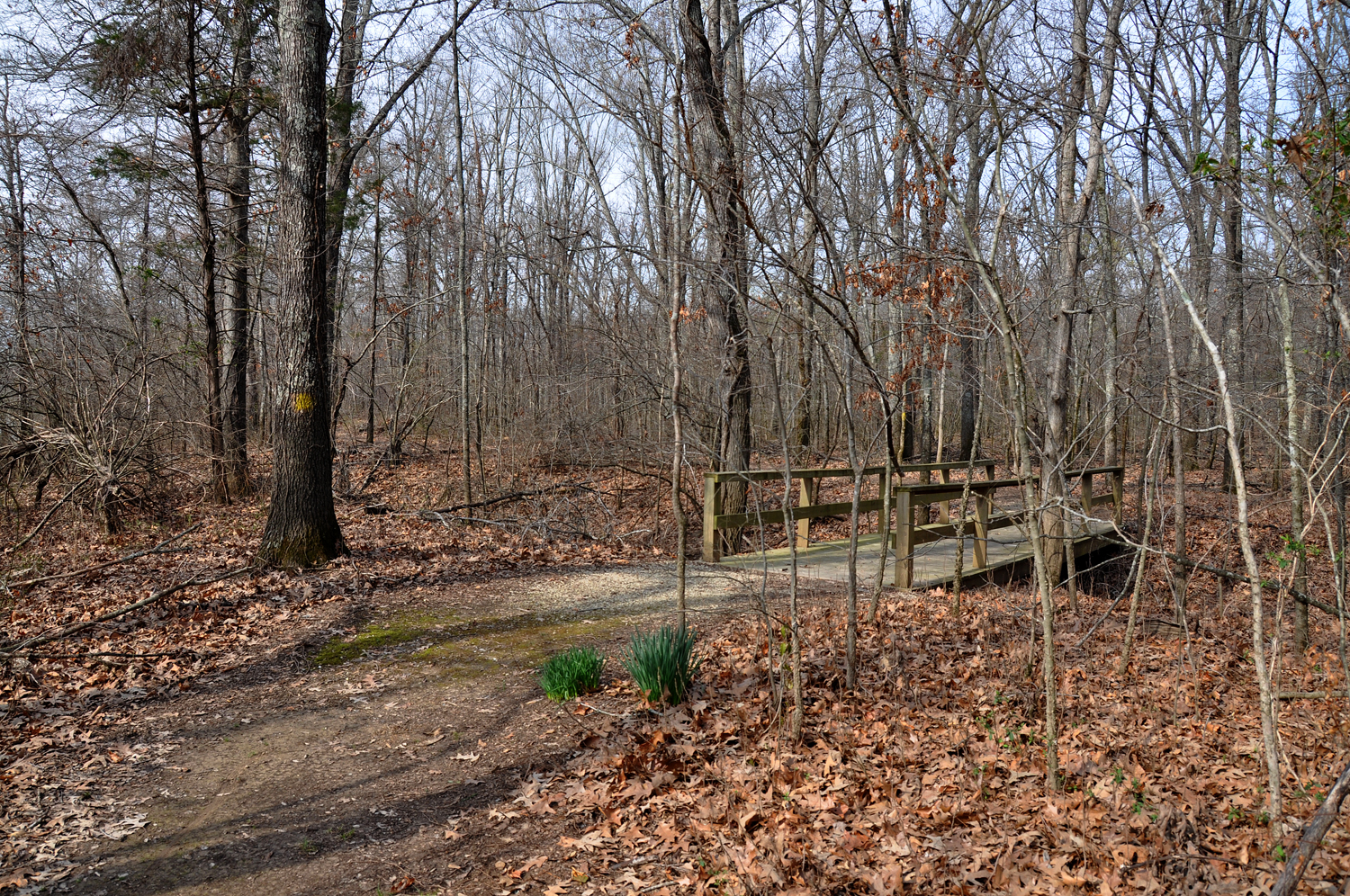 Saturday we woke to a cloudy morning. I'm an early riser so I went for a little walk over to the old town site to look around and get oriented. My wife caught up with me there a little later and I explained my findings (without making up to much stuff). We went back to camp and after eating some breakfast, she went for a run on the trails while I did a little photography walk on the trails. The sun started peeking through and was our companion for the rest of the day.
The trails are very nice, well maintained and pretty easy hikes. Lisa ran by me a couple of times as she tried to get in more mileage and I wandered along. I saw no one else on the trails. I soon realized that I needed to get back to camp and get ready for the big event of the day.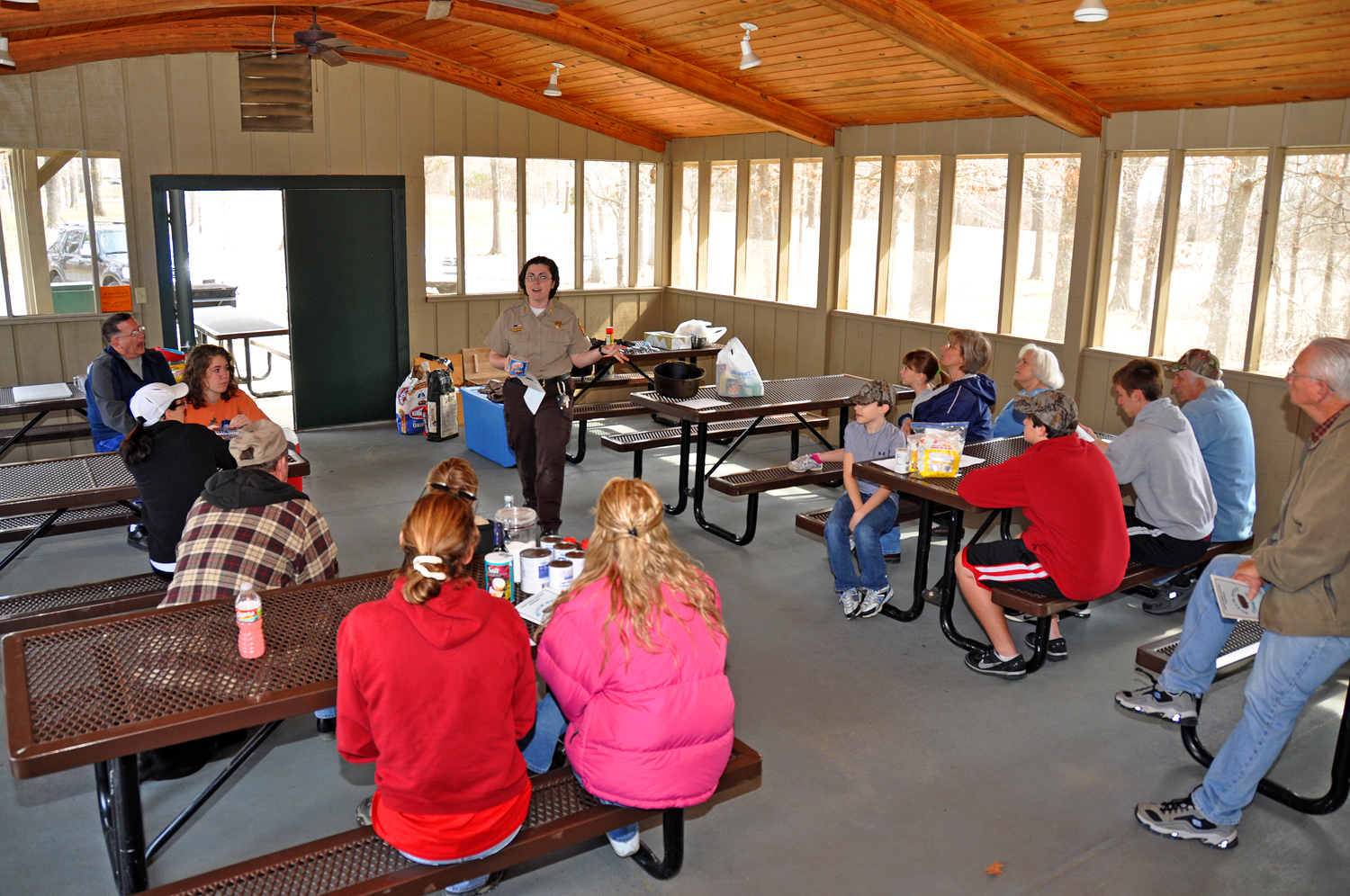 I mentioned earlier that one of the reasons for picking this park on this weekend was food. They had scheduled a dutch oven workshop that would last through lunch. The girls had signed up to participate in this while I volunteered for camera duty. The park interpreter met everyone at one of the pavilions and already had the coals going. Each of three tables in the pavilion had a pile of ingredients on them. After a quick orientation she had the group split up and commence to mixing, stirring and getting to know each other.
The meal would consist of chili, sweet corn bread and apple cobbler. I was assured that the cooler sitting by the door had some ice cream in it also. My lunch date was set.
The diverse group all got along well. We had at least three generations represented. I enjoyed watching a grandmother as she watched her grandsons try their hand at making the corn bread. By the end she was pretty much doing it. Lucky us. 🙂
Lisa and McKenna got on the cobbler detail. This was a good choice for them as I now know, they can make a good cobbler.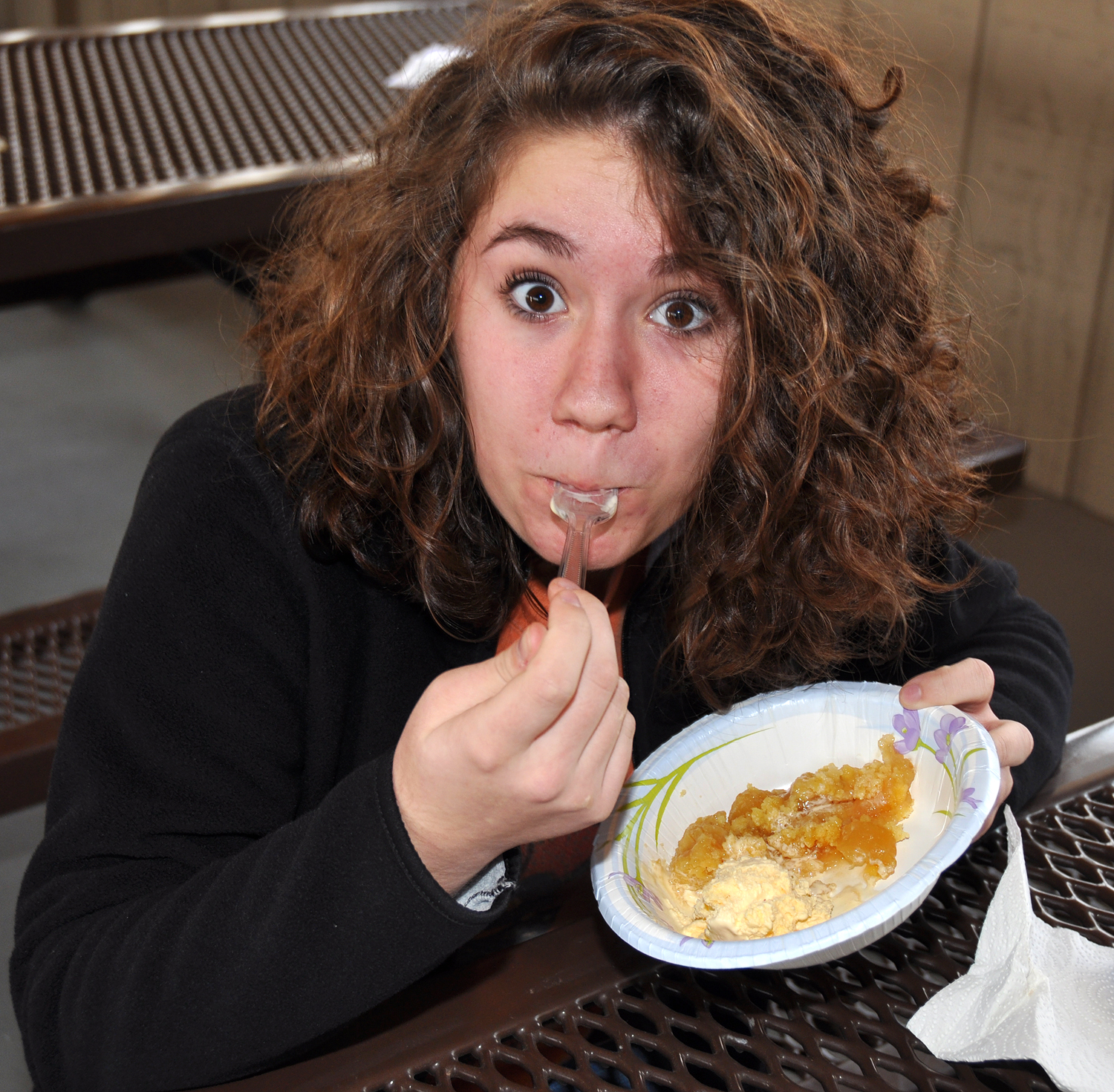 Once all the food started cooking we were all able to stand around and chat. Interesting people. This is one of the wonderful things about attending these programs, you get to meet a lot of other people and be a part of their memories as they become a part of yours.
Suddenly, the food was ready. I held back allowing the cooks to fill plates first. Please let there be enough cobbler! I got my chili, my sweet corn bread, and yes, apple cobbler with a scoop of ice cream on top. I had a happy tummy.
We helped clean up. Even the boys learned the proper technique for cleaning the cast iron (under grandma's watchful eye).  Soon we were heading back to the campground getting ready for the next part of our adventure, in Part 2, Let's see another park today.