It can if it joins forces with other epics.
Last October we headed down to DeGray Lake to cover an XTERRA triathlon organized by DLT Event Management. An XTERRA is an event similar to a regular triathlon except instead of the cycling and running being done on the road, they are done on dirt trails, in this case the Iron Mountain Trails near the DeGray Lake Dam. Starting at the Iron Mountain Marina, racers would swim in the lake and then head out on bikes before finishing with the run. Although distances for XTERRA races vary depending on terrain available, in the United States organizers generally shoot for races with the following distances, 1/2 mile (805 m) swim, 15 mile (24 km) mountain bike, and a 5-mile (8-km) trail run. Championship and pro races are usually around 1 mile (1.5 km) swim, 18.6 mile (30 km) mountain biking, 7 mile (11 km) trail run . This race was different.
This XTERRA was called an Epic for a reason. It consisted of a 1 mile swim, 34 mile mountain bike ride and 1o miles of trail running, greater distance than the championship/pro races. A tough race that started in some cold weather.
The Series
XTERRA racing fans that like to go long now have a series' all their own as four epic-distance off-road triathlons have joined together to form the inaugural XTERRA Epic Series.
The races include the XTERRA Epic – Rustman on May 4 (Ruston, LA), the XTERRA Epic – Marquette on Sept. 7 (Marquette, MI), the XTERRA Epic – ASP on Sept. 28 (Salamanca, NY), and the XTERRA Epic – Iron Mountain on October 19 (Arkadelphia, AR).
All four races will feature a one-mile swim, 30-to-35 mile mountain bike, and 9-to-11 mile trail run.  The Series will be scored in 10-year age groups starting from 18-29, where racers count their best two scores to vie for the 2013 XTERRA Epic Series Championship.
The four events will also award XTERRA Points Series level points into the XTERRA America Tour, with the Rustman counting for the 2013 season while the other three will count towards the 2014 season. So racers will get points in two different series.
Fred Phillips from DLT Events hosted the first-ever XTERRA "Epic" distance race at Lincoln Parish Park in Ruston, Louisiana back in 2010, and the concept has gained traction since as other race directors expressed interest in hosting long-distance off-road events.
"As other XTERRA organizers have come forward it was only natural to tie the events together and make something our longer distance, endurance-minded athletes could compete in," said XTERRA managing director Dave Nicholas.
One such athlete is Kyle Grieser, a 10-time XTERRA South Central Region Champion from Marble Falls, Texas.  Grieser won three of the past four XTERRA Epic races, including the first two in Ruston and the inaugural Iron Mountain race in Arkansas this past October in a little more than four hours.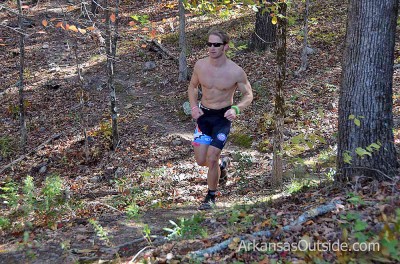 "What I like most about the Epic races is you really get a chance to see what you are made of; to see how your body will act when you have to push it longer than normal; to see how well you are really training and if it is paying off," said Greiser.
Those taking part in the first Epic race this year in Ruston can also race in the XTERRA Gator Terra traditional distance off-road tri the very next day and double-up on points – assuming your body (and equipment) can handle the rigors of 40+ miles of dirt-inspired racing.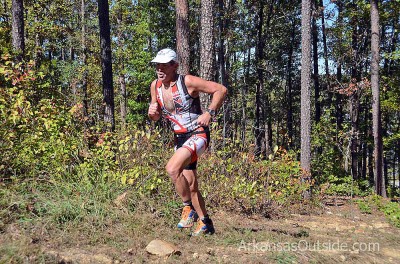 "The best advice I can give somebody is to really pace yourself," said Grieser.  "You also need to have the right nutrition before and during the race.  As far as racing on the same course two days in a row, I really like that Ruston course – its fun and fast with some technical stuff, switchbacks, climbs, and some downhills – so getting on it twice in two days is no big deal."
The Epic series is another step forward in bringing new and exciting events to the XTERRA family. And for all you adventure racers out there who are missing the challenges that those brought, give this a tri try.