Well it was another Christmas Day with time saved for a little tradition that Lisa and I have, the Christmas hike. For some reason we often end up in a state park. Recent years have seen us taking our holiday hike at Pinnacle Mountain, Petit Jean, Lake Catherine and Lake Ouachita State Parks. For our trip this year we decided on Woolly Hollow State Park near Greenbrier, Arkansas. It's a beautiful park with a nice lake (Lake Bennett) and a new campground. In the summer the beach is very enjoyable with one of the few diving platforms left in the park system. They also rent small fishing boats, canoes, kayaks and pedal boats. But this time of year, hiking is the best activity.
Normally this adventure is only attended by the two of us but this year we opted to bring the new dog, Hobo. We are working with her on her trail dog credentials and she seems up to the task. Once we arrived we took a quick photo at the Woolly Cabin and then took the cabin trail to the Cold Creek Loop and on to the Huckleberry Trail which goes all the way around the lake. You'll see by many of the photos that when the leaves are off the view are just wonderful.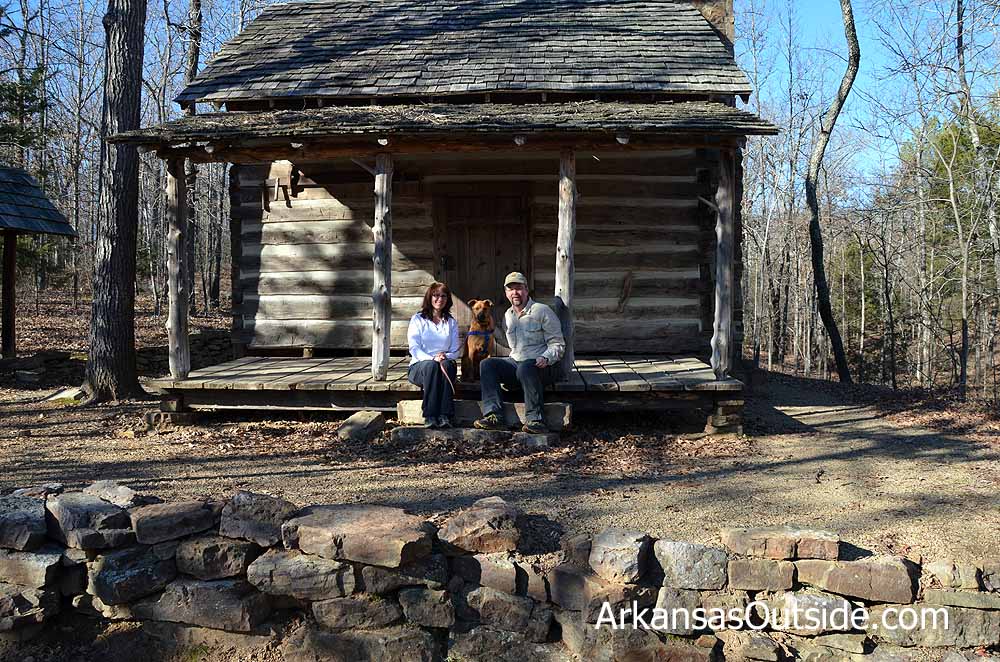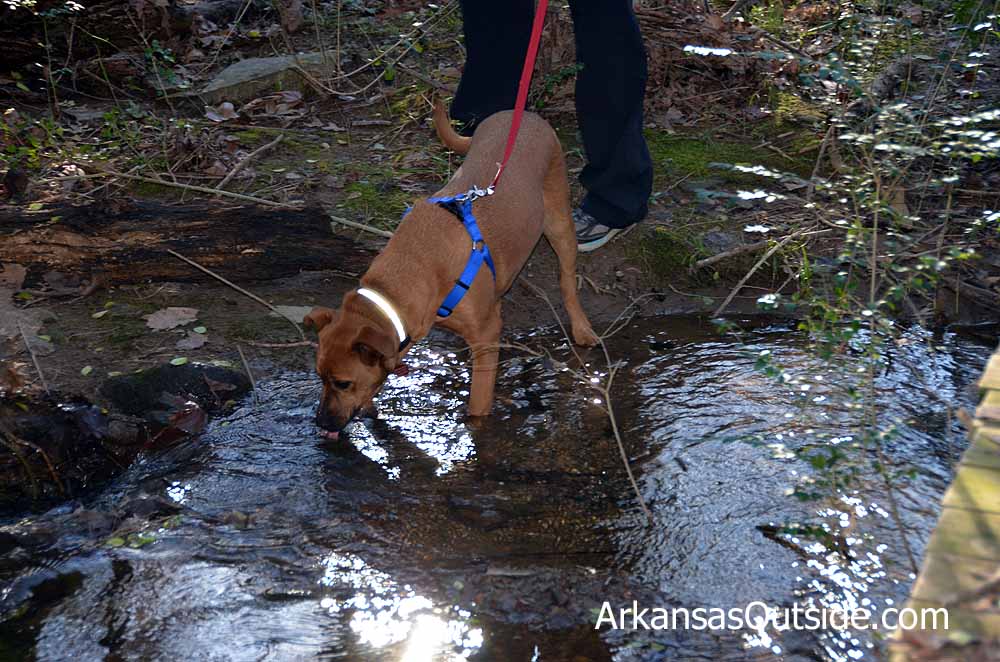 The trail has a few ups and downs but is really pretty flat for an Arkansas trail. A nice stroll through the woods. Once you cross a couple of creeks (all have bridges)  you arrive at the southeast side of the lake. It's a huge hill that is the major feature of this side of the lake and trail gently takes you up so with the leaves off the trees you get wonderful views of the lake and park beyond.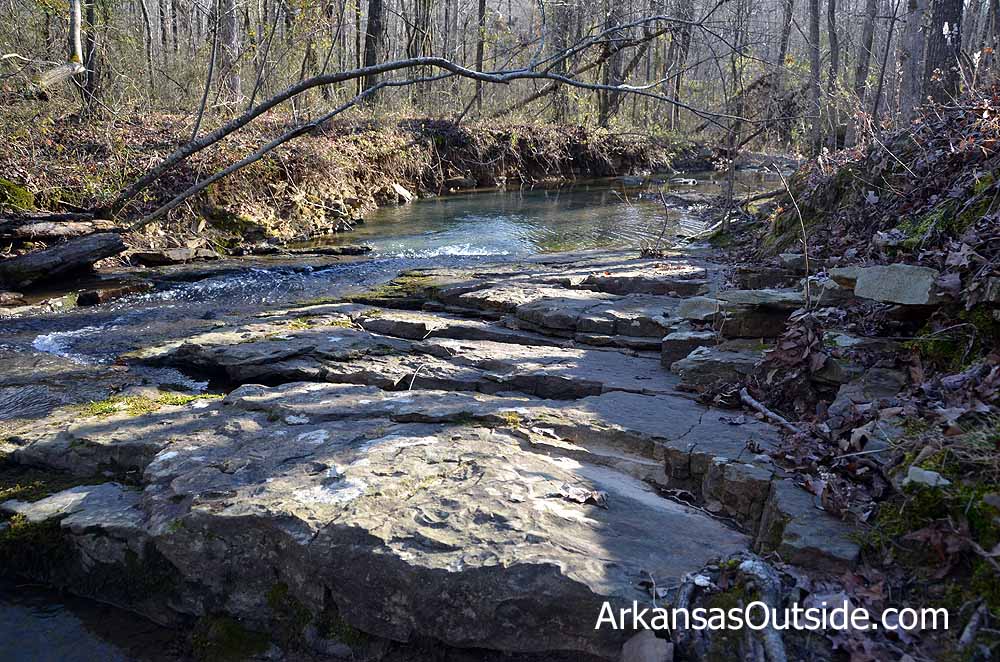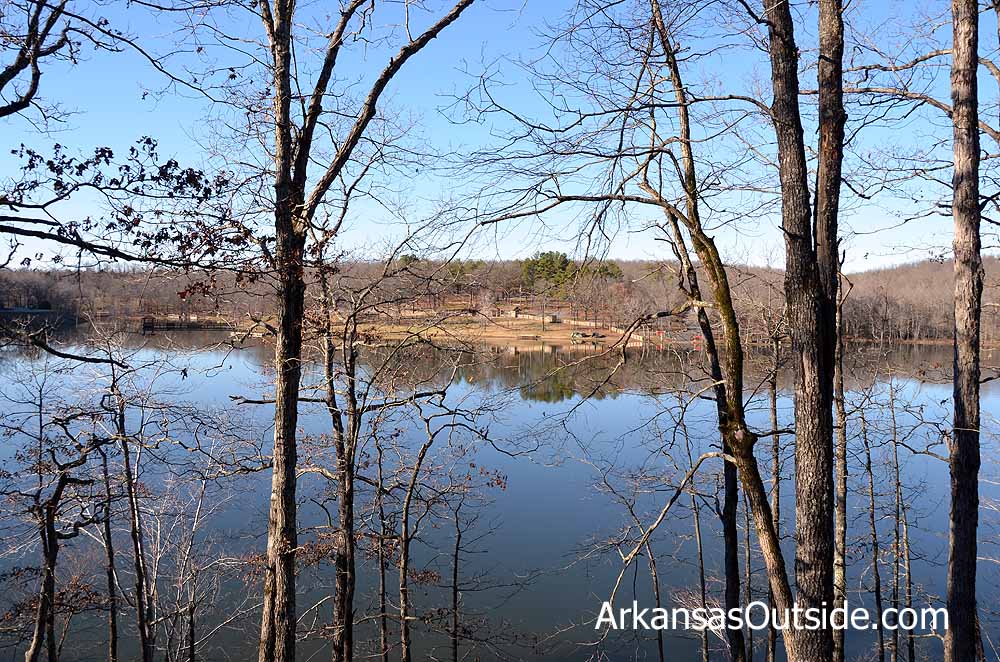 Eventually your hike is rewarded by a waterfall created by the spillway of the dam. I could spend hours taking photos here. This area is also easily accessible from the park entrance. So you can go straight there if you don't have enough gumption to hike the entire trail.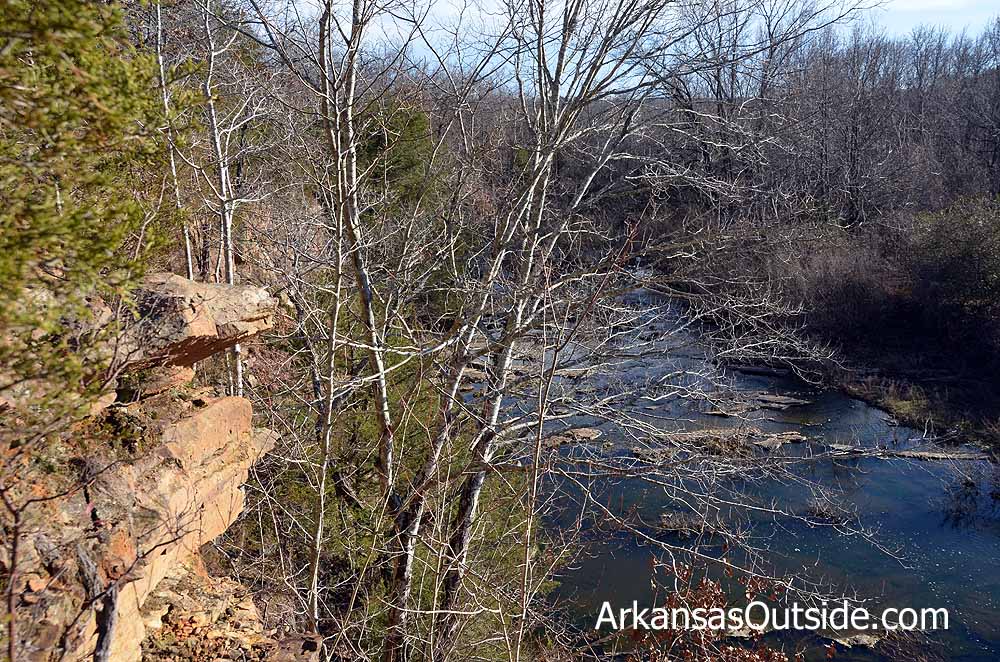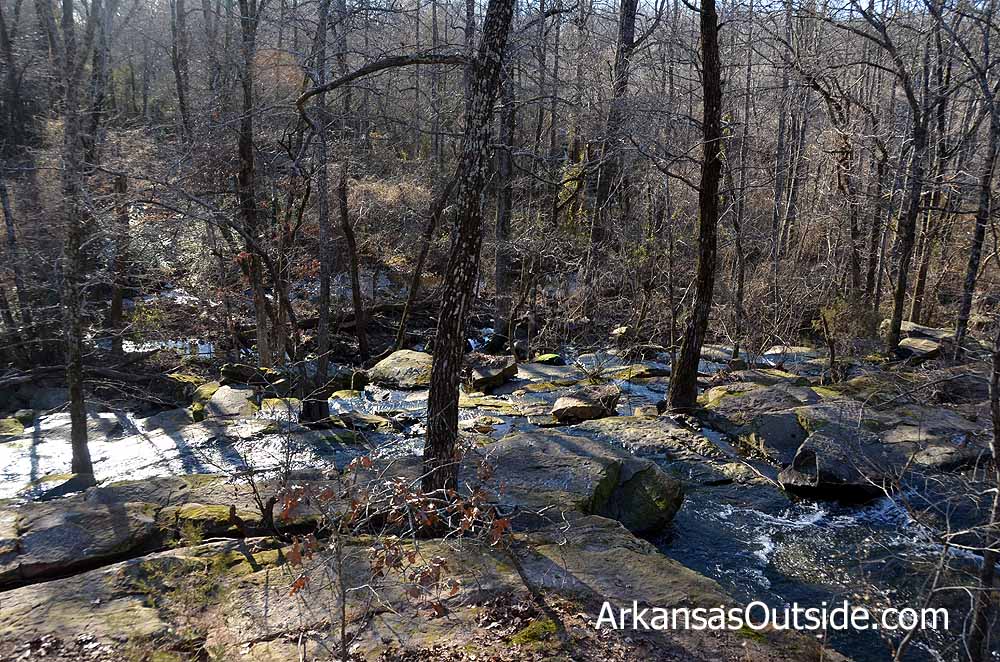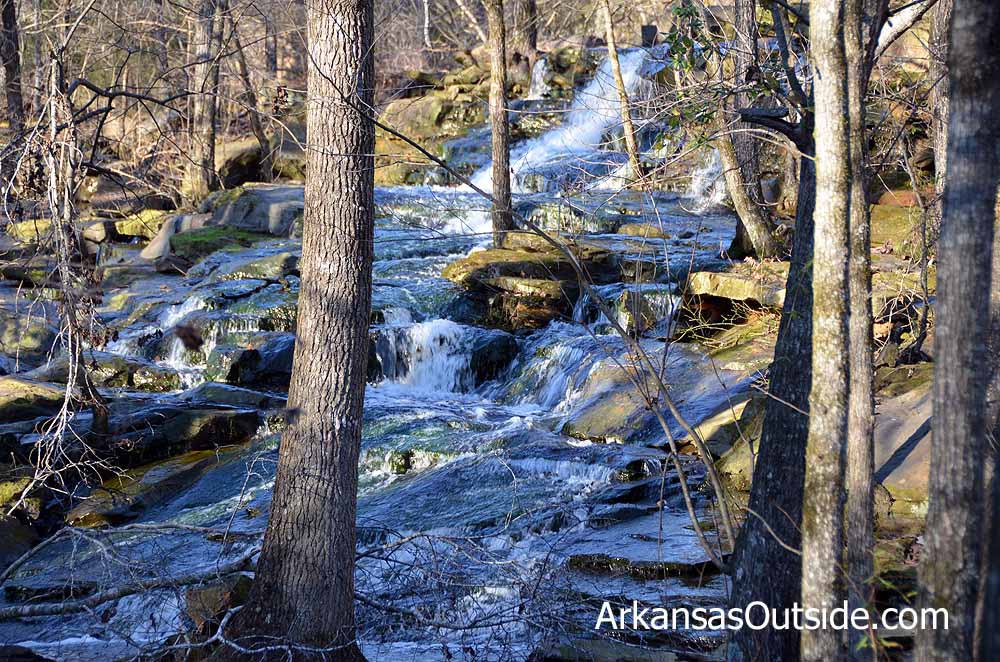 The trail uses two bridges to cross the creek and then heads up to the entrance road. From there we got back on the trail across the road and hiked up through the pines to one of the higher spots in the park and then a steep hike downhill that took us to within 100 yards of the truck. We went back up and got a photo of the Huckleberry Trail Sign before we left. Of course we didn't see another person out on the trail. This is usually the case on most of these Christmas Day hikes. It's so nice to get away from all the hustle on such a beautiful day and enjoy the wonderful places we have in Arkansas.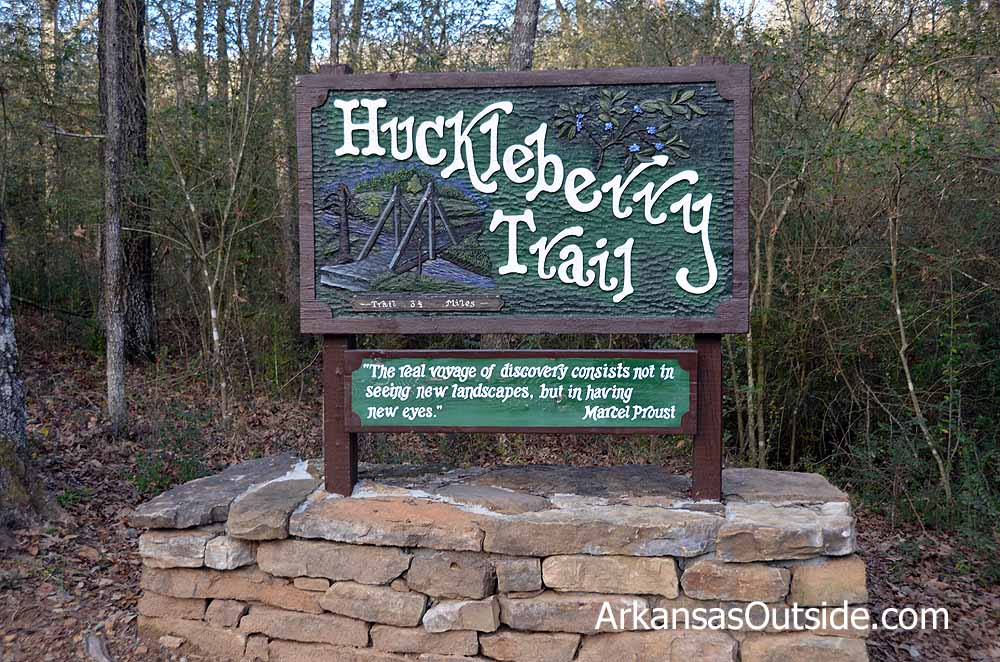 Head out to Woolly Hollow State Park when you get a chance. It's a beautiful place.