(From media release)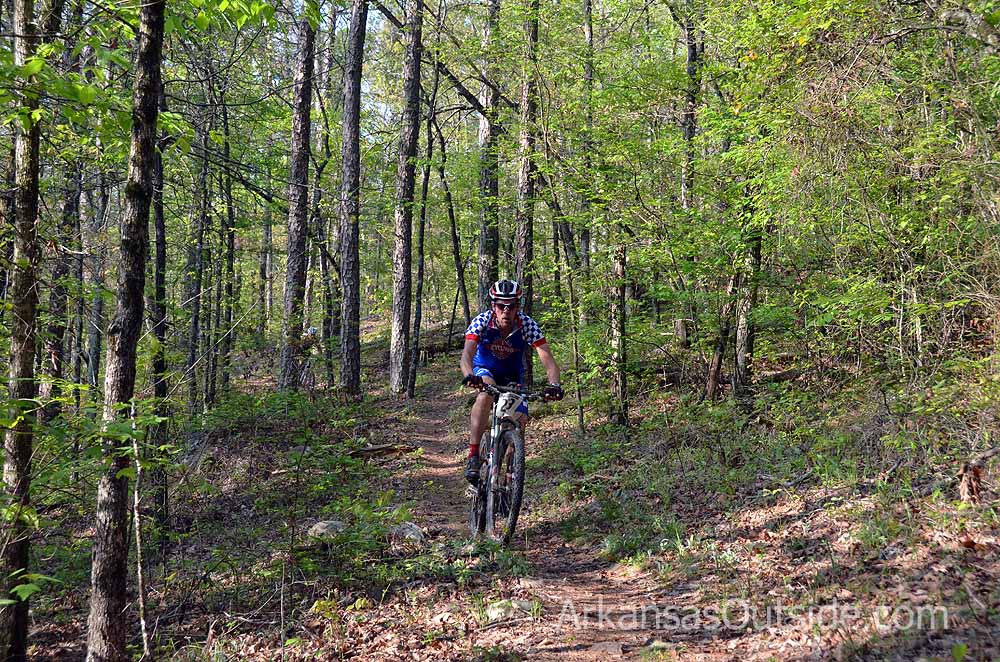 Applications are currently being accepted for participation in a study on whether mountain biking on the Ouachita Trail in the Lake Maumelle Watershed affects water quality.
Participants selected for the study will be part of a limited group with permission to bike a segment of that trail in central Arkansas. Mountain biking is not currently allowed on Central Arkansas Water's property in the watershed area or on the portion of the Ouachita National Recreation Trail that is in Pinnacle Mountain State Park.
Applications to participate in the study are due by Aug. 5 and can be found at the CAW Lake Maumelle website.
CAW is partnering with the University of Central Arkansas to determine if mountain biking could be a compatible recreational use in the watershed. The objective of the study is to find out whether mountain bikes have an impact on trails close to the Maumelle River, Lake Maumelle and their tributaries that could affect drinking water.
Mountain biking is becoming more popular in Arkansas as a recreation activity, and the watershed surrounding Lake Maumelle is one of the most scenic areas of Arkansas. CAW understands the desire for increased recreation activities around the lake. However, CAW's highest priority is the protection of the water in the lake, which is the primary drinking water source for more than 450,000 people in central Arkansas.
"Lake Maumelle is known nation-wide as a reference lake for drinking water quality," said Raven Lawson, CAW's Watershed Protection Manager. "While we do our best to ensure that the reservoirs are well protected, we also know that one of our biggest protectors is a well-informed group of citizens who appreciate the landscape. Times have changed a lot and recreation has evolved since many of our regulations were made in the 1960's, but we also want to do our due diligence to ensure that recreation is compatible and does not pose a threat to the resources we have. That's the whole reason for this study."
Citizens and stakeholders have expressed a desire for the Ouachita Trail to be a mountain biking destination for some time. Data and literature addressing the effects of mountain biking on water quality is not extensive. In 2016, CAW did an assessment of recreation on the utility-owned property and the final report recommended a short-term pilot project.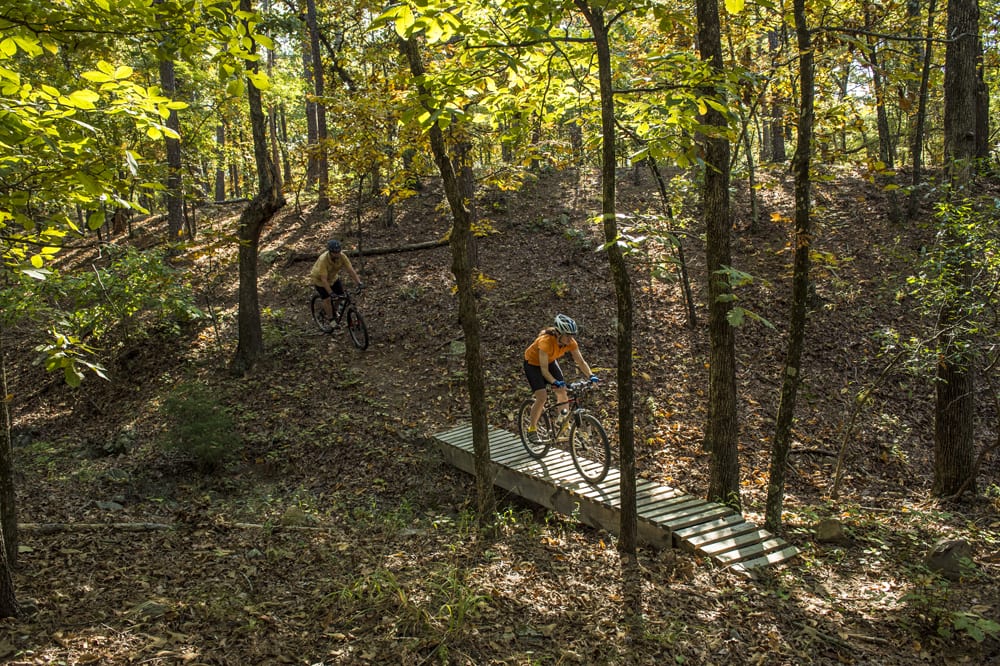 The Mountain Bike Impact Study is expected to last a minimum of nine months and is tentatively set to begin Sept. 1.
The study will be on a 3-mile portion of the trail. Only permitted riders who have been given access through participation in the study will be given details on the study location.
UCA will oversee data collection such as soil compaction, soil texture, trail width and sediment displaced by mountain bike activity. The course terrain varies from rocky climbs of up to 50 feet, rolling upland forest habitat and sandier bottomlands.
Participants must sign a liability waiver, attend a rider orientation and agree to strictly adhere to all rules. Applying does not guarantee a permit. Permits may be revoked at any time at the discretion of study investigators. Failure to adhere to the designated section of trail will result in automatic revocation.
Questions about the research may be directed to Raven Lawson at raven.lawson@carkw.com.
Following results of the study, there will be a review and public input period where results are presented to the CAW Board of Commissioners and the community. Public input will be collected and included in a final review before a decision is made on allowing mountain biking in the watershed.