Because hunger doesn't take a summer vacation, Spokes Little Rock/Cranksgiving Little Rock set out to help THV and Arkansas Foodbank with their annual cereal drive. The end of the school year often marks the end of a guaranteed breakfast for almost 23% of Arkansas children.  The cycling community really came together and used this opportunity to directly make a contribution and a difference in their neighborhoods. In 15 days over 1,500 cereal items were collected at both Spokes Little Rock locations.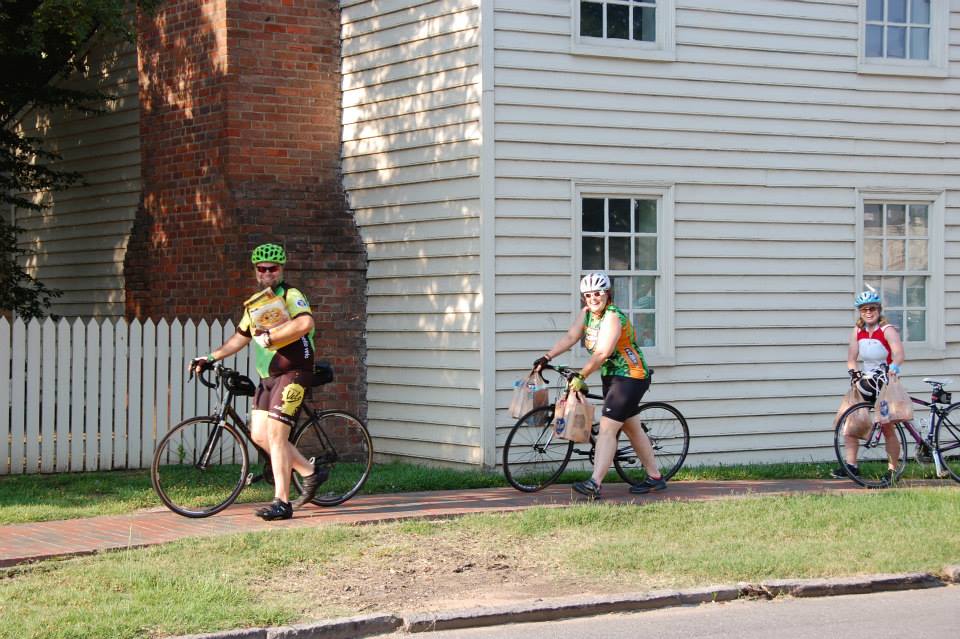 "The average price of a box of cereal is between $3 and $4 and when families or individuals have a tight budget certain products are going to be left on the store shelf," said Toby Sernel with Cranksgiving Little Rock, "I am pleased with the level of participation among the different bike clubs in the community, the summer cereal drive was a wonderful way for cyclists to work together to help children in need."
Breakfast is such an important meal for growing children and yet it's often skipped by families who struggle to make ends meet. The cereal provided through this remarkable drive will help thousands of kids start their days with the nourishment they need to be happy, not hungry, this summer.
When asked, Lance Gregory of RevRock Cycling, why he was participating with the cereal drive he said – "For kids, for fun of the bike groups and for promoting cycling in Arkansas!"
The Arkansas Foodbank 2015 goal was 225,000 boxes of cereal, but thanks to the generosity of many in the central Arkansas area and beyond, the Summer Cereal Drive brought in a grand total of 289,369 boxes.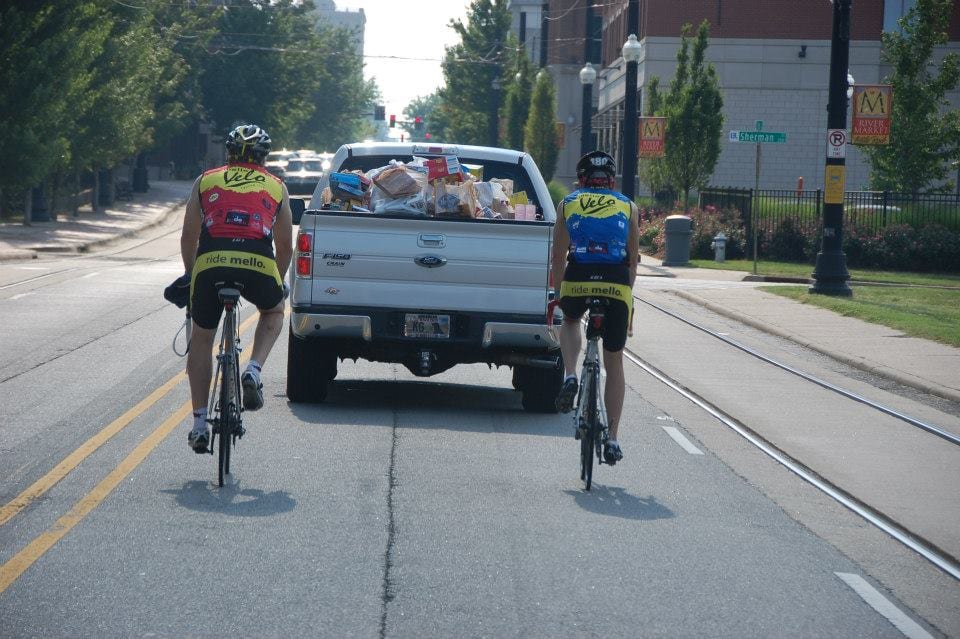 "I am honored to be a part of something so important in our community," said Travis Scherling with Cranksgiving Little Rock "I want to see this type of community venture continued for our local children. They're worth it."
But with all this cereal, what about the milk? Well, thanks to the good folks at Hiland Dairy, they donate a few hundred thousand gallons of milk plus other dairy items to the Arkansas Foodbank yearly.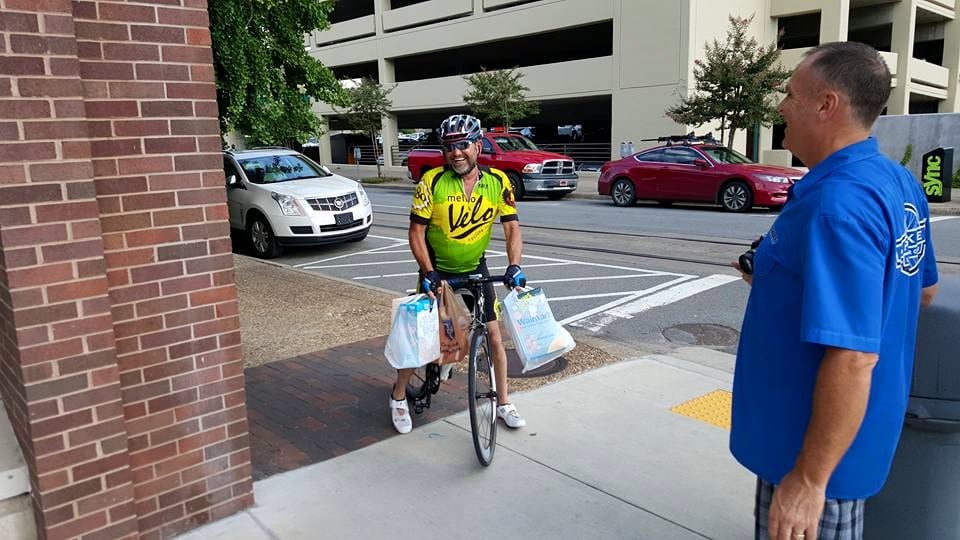 "We are extremely grateful to everyone who contributed to the Spokes/Cranksgiving Cereal Drive and are overwhelmed by the remarkable success," said Mat Seelinger owner of Spokes Little Rock. "At Spokes, we take great pride in being community focused, and we are so pleased that fellow cyclists, customers, friends and neighbors joined together to fight the tremendous issue of hunger in our communities."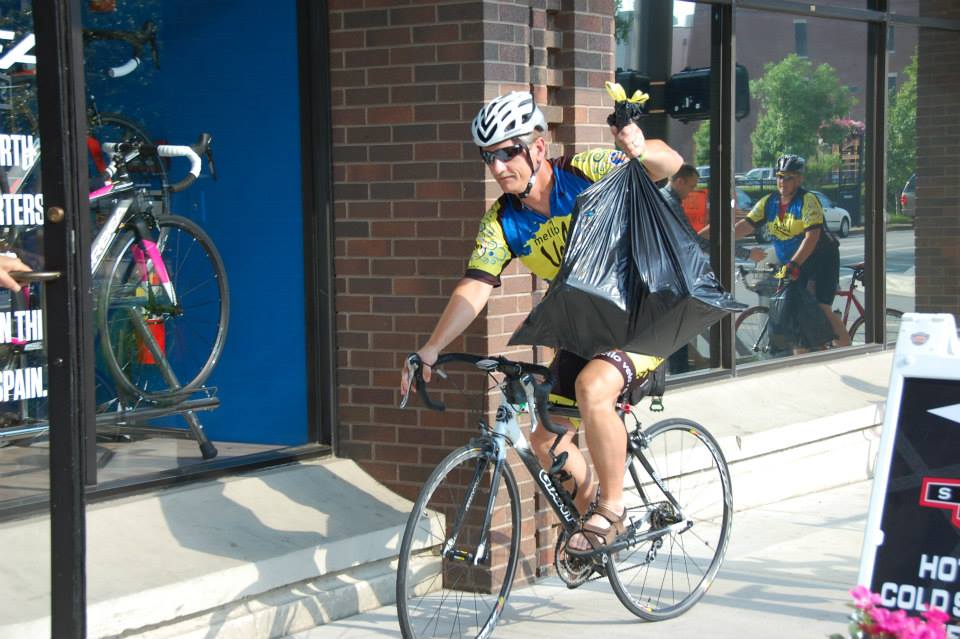 The Mello Vello Cycling Club donated the most cereal but declined the offer of the food truck to come feed their club after one of their Saturday morning rides and asked for the money instead be donated back to the Arkansas Foodbank.  "I saw Arkansas Foodbank and Spokes/Cranskgiving reaching out to help feed hungry children breakfast and realized that giving cereal seemed like an easy way to provide a lot of breakfast to those in need. With the help of our charity based cycling club (Mello Vello) I am proud that it was such a success." said Ted Tedford with Mello Vello.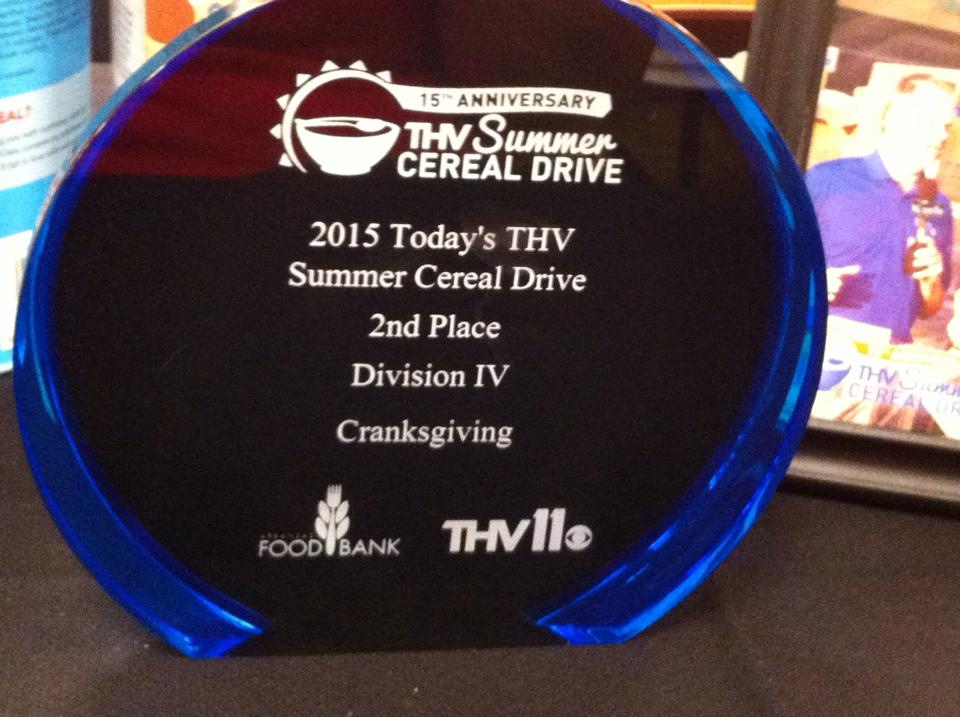 Don't forget to save the date, November 21, 2015 for Cranksgiving Little Rock Second Annual part bike ride, part food drive, part scavenger hunt. This year we are helping The Van. We'll have a free food, ice cream (provided by Loblolly Creamery) and beer to participants. Be sure to check out the Cranksgiving Facebook Page or the Cranksgiving Website for details.