The 2013 edition of Chainwheel's Slobberknocker MTB Race and Tour was a huge success!  Racers and Riders from Arkansas and several surrounding states lined up at 8:20 to receive last minute details and then cast-off at 8:30 for a neutral rollout through Perryville, down Hwy 9, up Thornburg Mountain, and finally, onto the dirt for a long day in the Ouachita Mountains.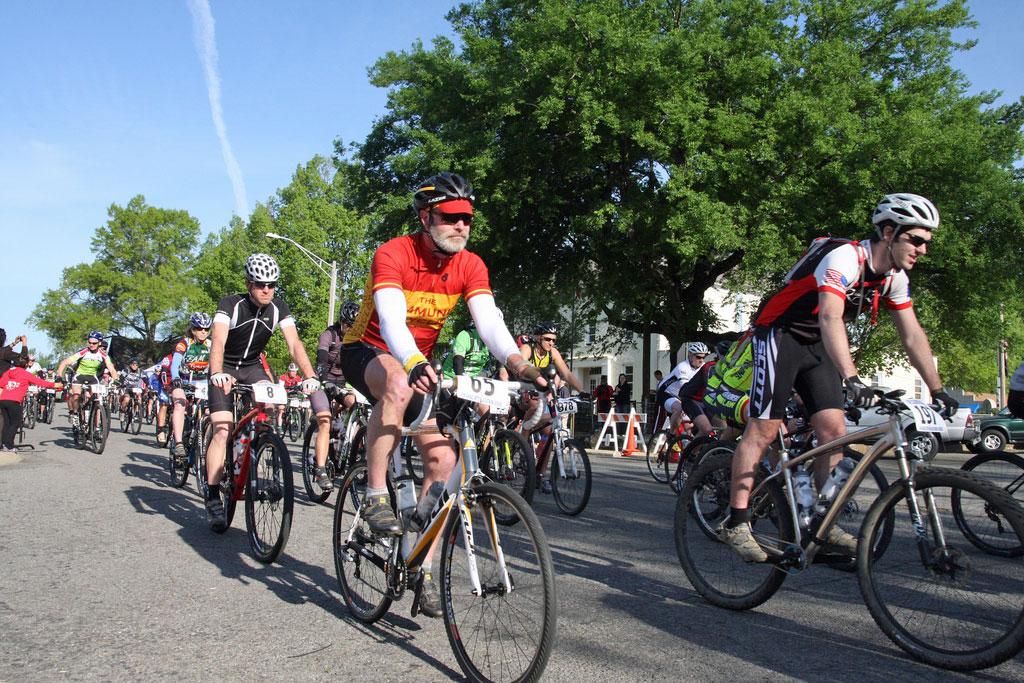 Approximately 140 racers and riders registered and a team of over 60 volunteers gave their all to make this event better than ever.  The race course was 73 miles and the tour course was 46 miles.  Each route had approximately 90 feet of climbing per mile of trail which made for a very challenging day.  Right after the neutral start a small group of about 20 riders broke free of the pack and ripped up Thornburg Mountain like a Saturn V Rocket.  Several chase groups formed directly behind in an attempt to mitigate the time lost with hopes of pacing themselves back up later in the day.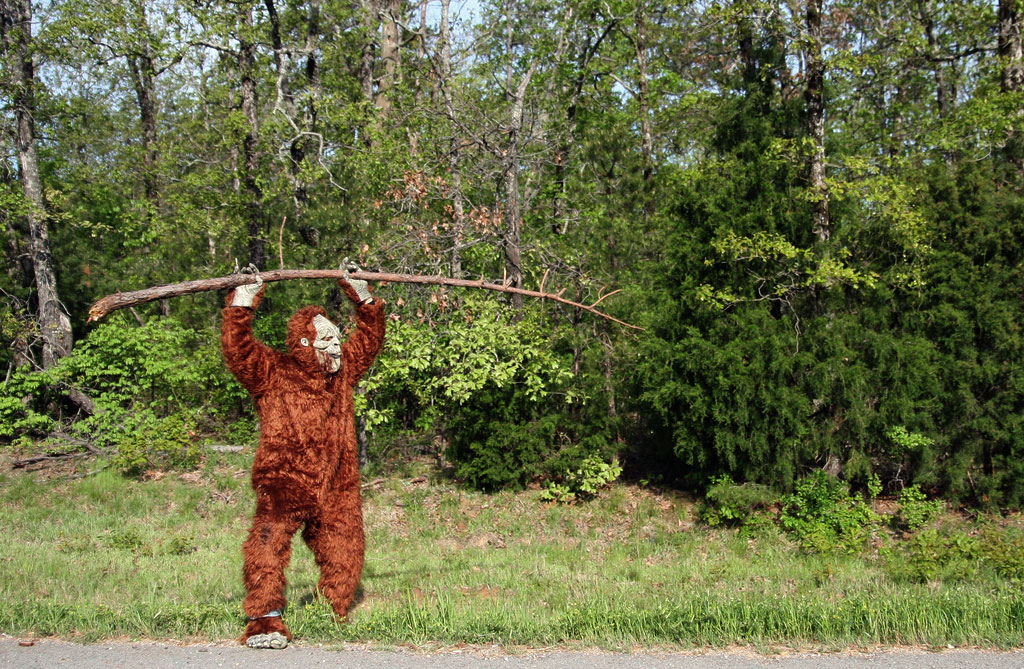 The weather started out cool and then warmed up nicely throughout the day which made the Riders, Volunteers, and Supporters very happy.
This is the third year for the event which was the idea of Scott Penrod, who, after participating in the Leadville 100 MTB Race was inspired to organize a similar event at Sea-level.  The last two years saw Chainwheel bike shop in Little Rock as the Title Sponsor.  Central Arkansas Velo and DLT Events "Co-promote" the event.  CARVE's Driving Sponsor, Riverside Subaru, provided Chase and support vehicles and they had representatives on hand to answer questions about Subaru's vehicle line-up.
The Perryville Public School coordinated with their Cheerleaders and several other student groups to help man the finish line and both Aid Stations while some of Perryville local resident's stopped by to see what all the commotion was about.  Local Restaurants, Mustang Sally's and Los Alamos provided participants with food discounts to show their support of the event and Joanna Rankin (Sister of CARVE MTB Team Rider Cody) baked some fantastic Gourmet Cupcakes for the participants.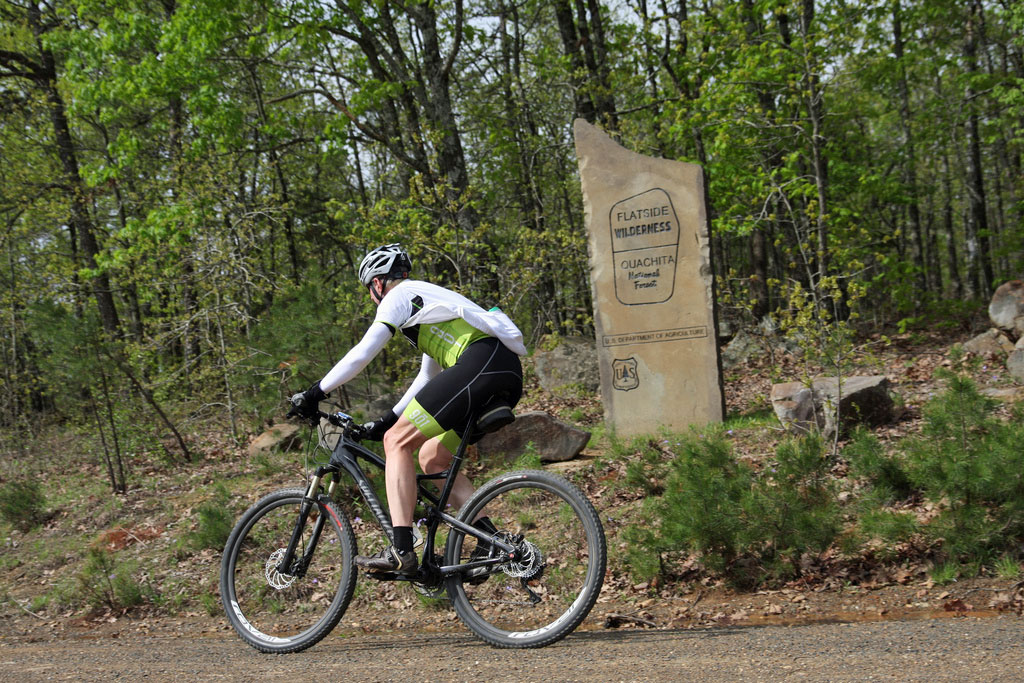 The 73 mile race was super competitive with a select group of about 12 riders making it to Check-point #2 together.  Robert Mooney was first up the hill at about mile 48 with Austin Morris, Ryan Cook, Terry Coddington (coming off of a flat tire), Chris Renshaw, Nick Siria, Ben Stone, Karl Hanson, and Zane Jeffers, right behind.  About 8 minutes back was a small group lead by CARVE's MTB Captain, Scott Penrod.  This group eventually swept up several of the lead group riders who had to back off the blistering pace set by the fastest riders.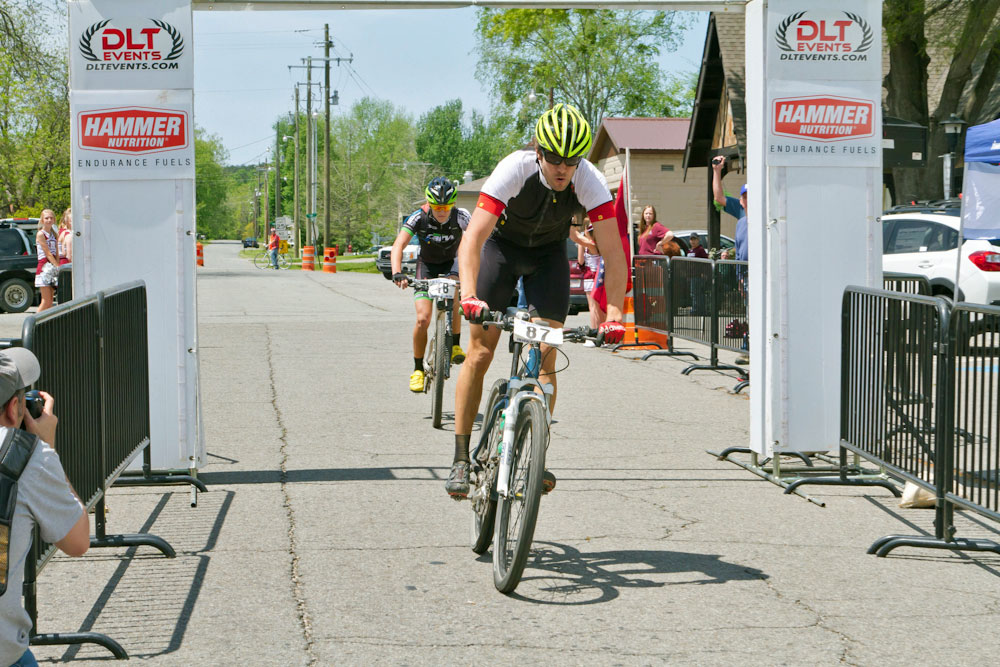 The Race-finish, saw Ryan Cook edge out CARVE rider, Austin Morris for the win and a new course record of 4:17!  Chris Renshaw and Terry Coddington came through about 8 minutes later and were followed by a constant stream of racers who had given it all they had.  Andrea Wilson once again displayed her domination of the event with a strong 4:53 finish after suffering a flat that took 5 minutes out of her overall time.  She was quick to point out that she would've beat Mr. Penrod had it not been for the flat and that Scott should reconsider his dietary choices as he looked a bit "Paunchy".
While not technically a race, the 45 mile tour course was no less competitive.  Michael Snyder from Sherwood rolled in at 3:04 with Dave Grundfest, Keegan Knapp, and Larry Carter about 10 minutes back. Heather Blackiston was the first Female Tour finisher followed directly behind by Priscilla Baltz who is in the midst of training for the National Ultra Endurance Series.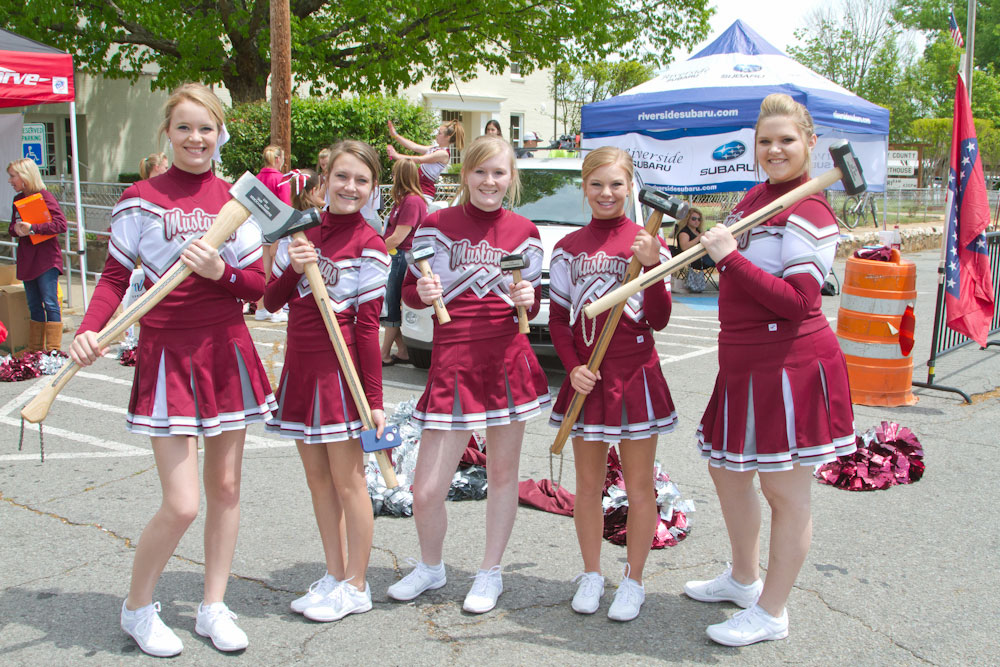 The Awards ceremony was held on the Perryville town square directly in front of the Perry County Court house.  Overall winners were awarded the highly coveted, hand-crafted, "Slobberknocker Maul".  CARVE MTB Team Member, Phillip Prater got really creative and crafted these outstanding awards which have become a staple of the event.  Class winners were also awarded custom-made Cowbell trophies to commemorate their accomplishment.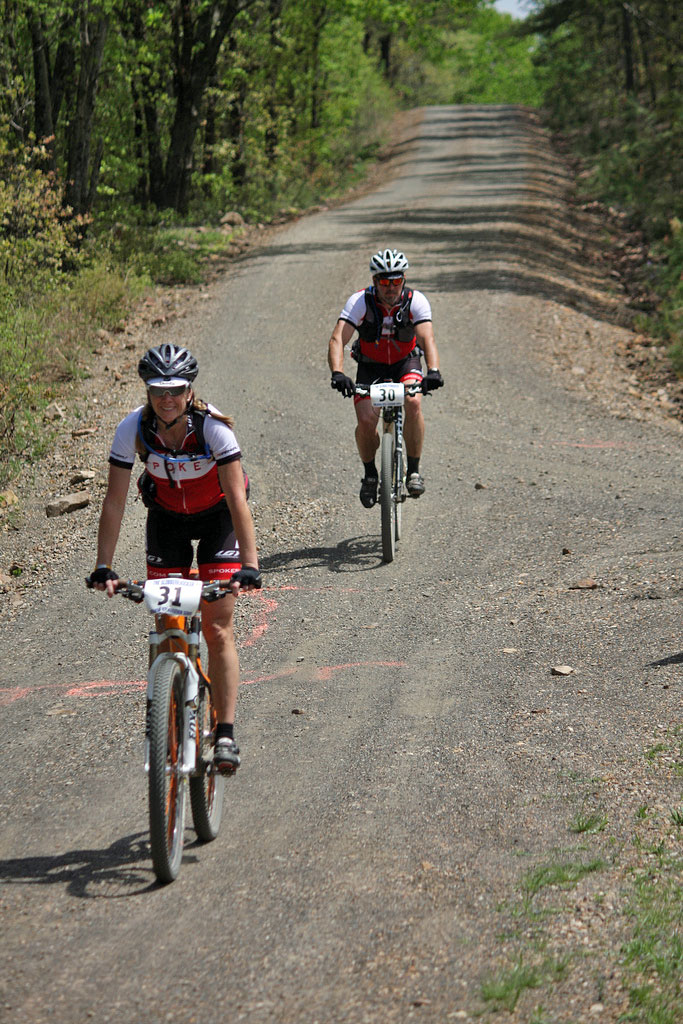 The Slobberknocker has shown constant growth over the past 3 years.  The event was created to benefit, CARTI, Teen Challenge of Arkansas, and the Perryville Public School System.  This event relies heavily upon CARVE Members, local cyclists, and family members who volunteer their time and muscle to organize and stage this event.  A special thanks goes out to Title Sponsor, Chainwheel Bike Shop,  CARVE's Driving Sponsor Riverside Subaru, as well as the rest of our supporting sponsors who provide the means for us to bring this event to Perryville and highlight the town and it's residents.  As one of our primary goals of supporting both recreational and competitive cycling in Central Arkansas, we believe that the Slobberknocker will continue to grow and be an event that all of Arkansas can be proud of.
(thanks to Scott and Team CARVE for this write-up)