We've found ourselves in fall's chilly march toward winter.   Warm weather sports are over for the year. Fortunately for the paddlers of Arkansas, kayaking and canoeing is not a summertime-specific activity. Paddling is a whenever-and-wherever-the-water-is sport, and this time of year, the water is coming up. This makes for some happy paddlers, adrenaline junkies and casual boaters alike..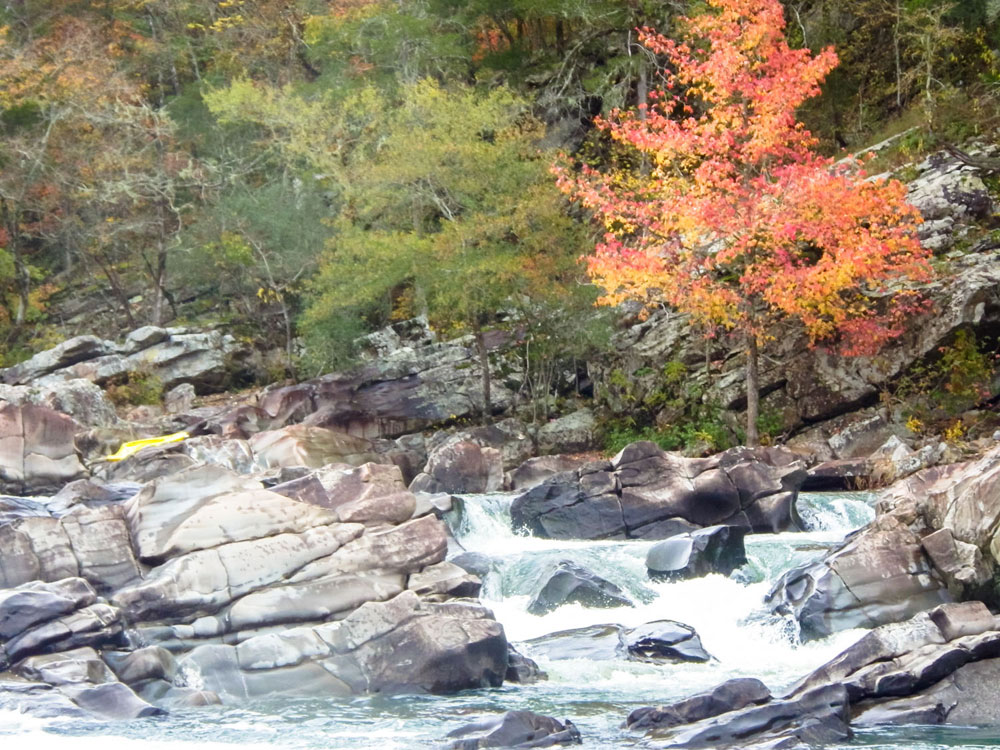 The Cossatot river is way on the West side of Arkansas, South of Fort Smith.   After a midweek rain, last Friday and Saturday the river was low but runnable.  The day was forecast to be around 55° F, and the water was cold too, so bikinis would not have been a good idea. Boating in the cold can be dangerous, so proper attire is important.  Each paddler tried to dress for a swim. If we have to eject from our boats and swim, we don't want to have to worry about hypothermia. To dress appropriately, most of us showed up with dry suits.  Some others put together some sort of combination of wet suits, dry tops, and warm underclothes. Neoprene hoods, warm gloves, and other details are important when it gets cold.  Let's say it was a good thing that I dressed for a swim, but more on that later.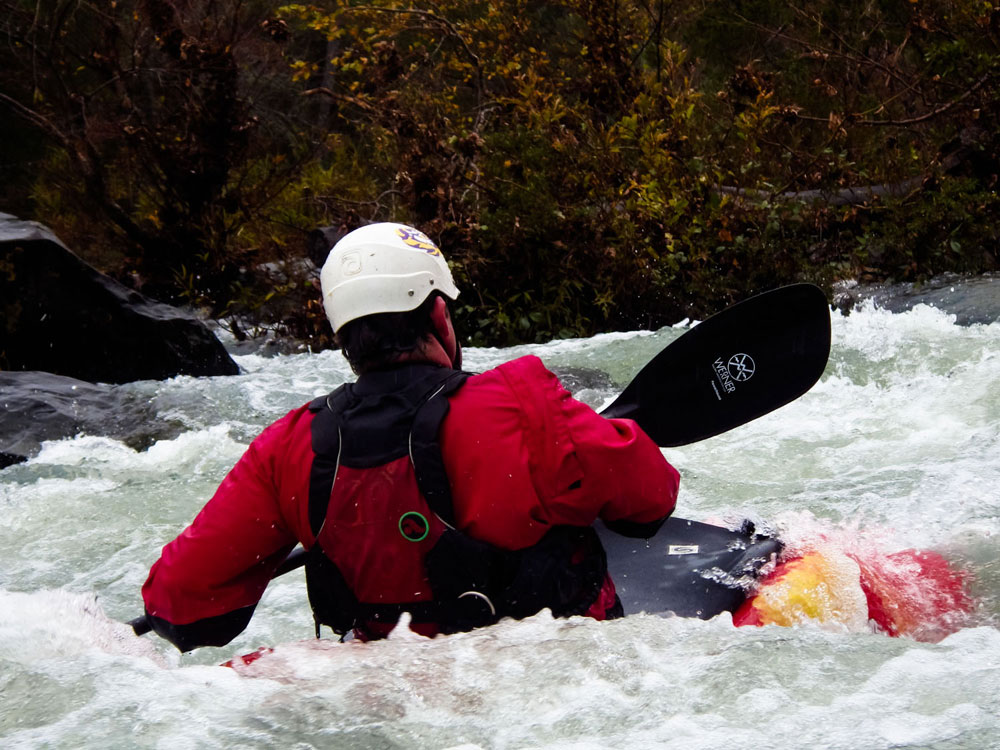 A great group of friends and I were among the mass of happy paddlers on Saturday. Most of us planned to put in at Ed Banks and take out at the Cossatot Falls Campground, having carried back up after running at least a few of the rapids downriver from the take-out.
We packed up a shuttle with our clothes, boats, gear, and paddlers, acquiring an extra person in the process, and went up to the put-in. On Saturday morning, the Ed Banks put in was a great reunion for old paddlers, and a fun meet-and-greet for newbies like me. We wandered around while people got ready for a fun run on the river.
The first half of the Cossatot is great for remembering skills and warming up for the falls below, allowing paddlers to make sure we're ready the more technical rapids below the take-out. Smiles were in every eddy in the Esses, one of the earlier rapids on the river. There are some amazing holes for spins and surfing on this river, but it was low enough that many things had changed from the last time I was here. Rolling with the punches, everyone had a blast playing in different spots and trying different things.
Past the campground, the Cossatot Falls really begin with "Cossatosser." The class III rapids start here, and everyone watches their moves a little more carefully, with the exception of some old hands who look effortless at everything. My best friend, Monkey, had a good line for most of the falls, but dropped the last of it upside down. She took some hits on rocks, but in the pool below she managed a great roll up. She quickly returned to her smiling self as I hurriedly grabbed my camera to document her success.
"Eye Opener," the following rapid, resembles "Cossatosser" in that I often see people running from river right to river left above a ledge, then dropping down a green tongue of smooth water. "BMF" is below "Eye Opener", a drop often run through a specific slot that lies just above "Washing Machine," a class IV. The majority of the company pulled out to set up safety and watch other paddlers drop the Machine and pass by "Cannonball Rock", which causes a constant recirculation. Swimmers here sometimes struggle, so many people were helping by standing by with ropes and support as one by one boaters ran the rapid.
I watched with them for awhile before getting in my boat for what would be my third run of the "Machine." Following Cowper Chadburn down as I've done in the past, we did the "Around the World" line without a major hiccup. Sitting in the eddy below, we saw Chris' green canoe floating towards us upside-down from the pool above. It worried us, but the boat hit a rock on its way down, flipping right side-up. To our relief, we saw that no one was in the boat, and we watched as it continued downriver, eddying out right next to me. We patted the boat and told it what a good boy it was, laughing. The green canoe seemed quite pleased with itself as it was towed back to shore.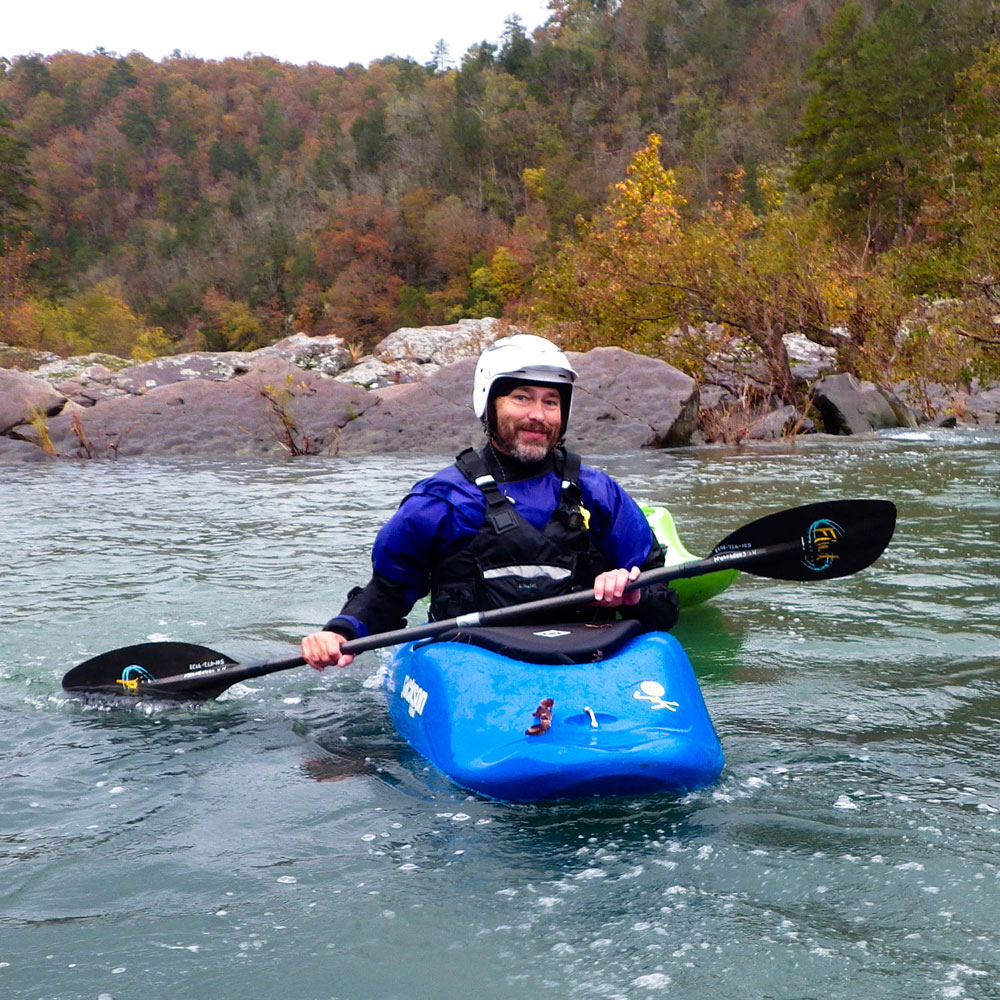 Cowper and I continued down a little farther to look for our friend Cole's boot, which he'd lost in the falls the day before. We pulled the boats out of the water, and I was so tired that I scrambled around and fell constantly as I tried to get my playboat back up the rocks to the car. Once Cowper got back up to "Cossatosser" he stopped and began to get in his boat, and after some persuasion I got back in mine too. We enjoyed a sped-up version of the falls run, going all the way down to "Washing Machine." Here I followed him, as before, but without success. My energy had been depleted for the day, along with my confidence, and I was swept backwards and turned upside down instead of reaching my target eddy. After two poorly attempted rolls, when I thought I was in the scary hole near Cannonball Rock, I swam.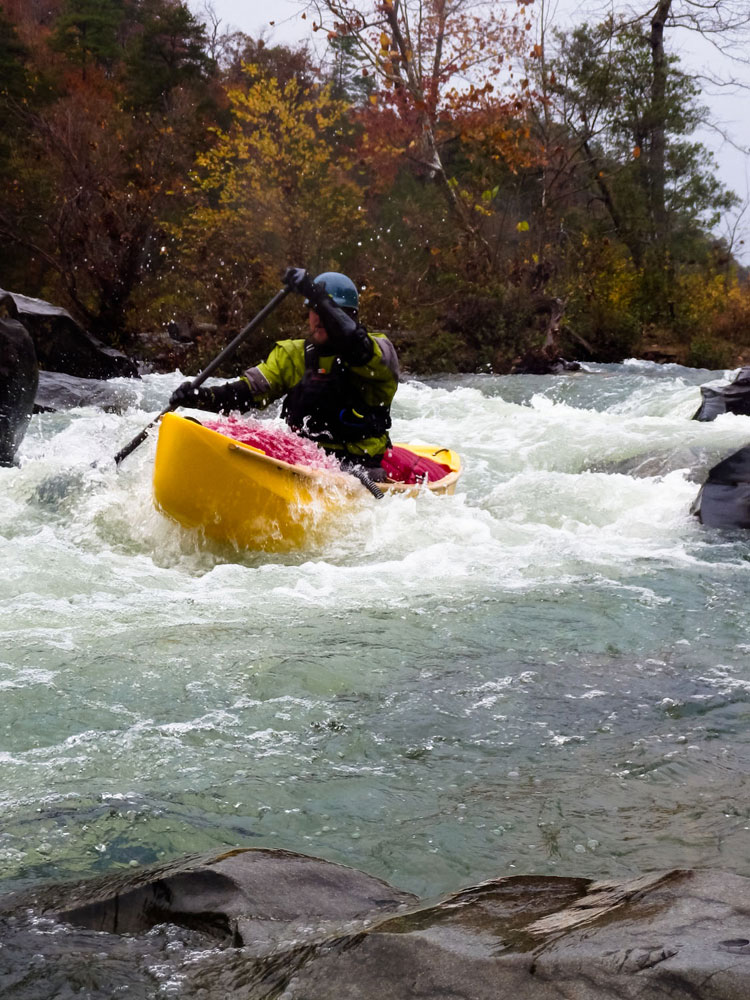 The most traumatic part of the experience wasn't being washed up onto the rock below the rapid, breathless and reeling. The worst part was watching my favorite water bottle, with all of its stickers from summertime National Park trips, flow past three feet from me. It hit the same rock I was on, and I helplessly watched as it passed me. Cowper brought me my boat and paddle, and I began the walk up as he went down the river chasing after my escaped bottle. He brought it back to me in the parking lot. I was ridiculously happy.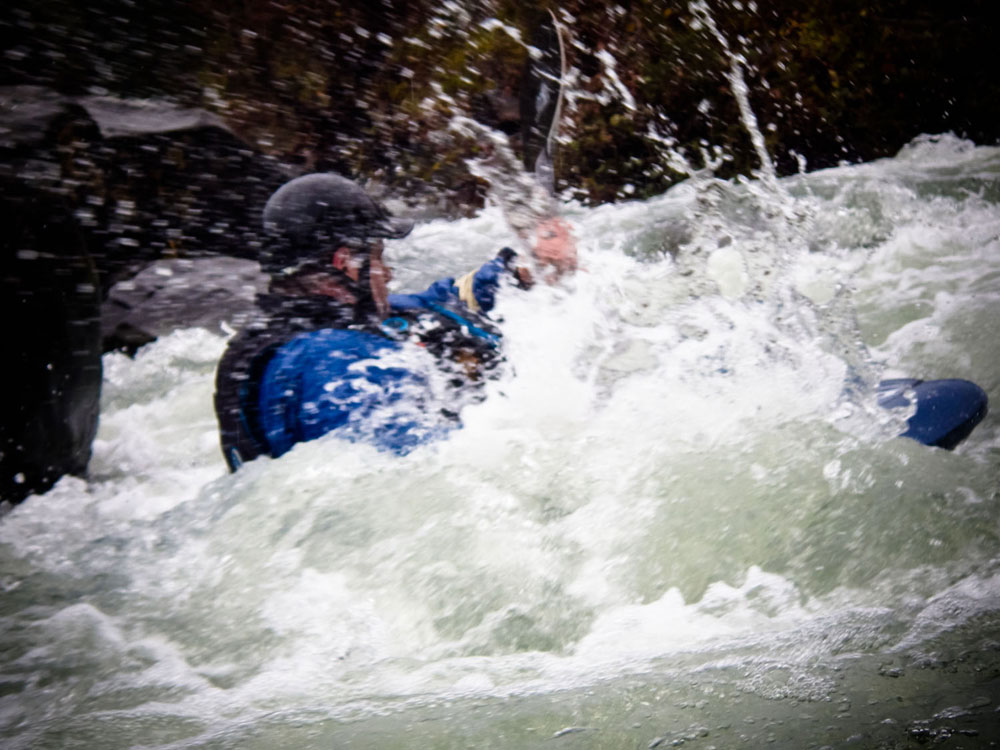 Some of us moved the party to the Little Italy restaurant in Glenwood and gorged ourselves on garlic bread, crunchy salads, and delicious pastas. With happy tummies we made our last goodbyes, until the next time the water comes up. The dry summer's over, and the winter brings rain. I don't think we'll have to wait long. See you on the river!