Hiking everyday in nature is a new adventure.  Most days bring something interesting and a lot of days something new and exciting.   Having the camera ready to capture my finds, of course,  is a plus.  It's exciting to share my photos and to bring others into the beauty of nature I get to experience daily.
Lisa Mullis wrote about Winter Hikes a couple of weeks ago and I have to agree, winter is a great time to be outdoors here in Arkansas.
This orange Jelly Fungi really stands out in the woods this time of year. This one was about waist-high and I spotted it from a distance while hiking the Ouachita National Forest near Oden, Arkansas.
I didn't know that most of these are edible until I researched it.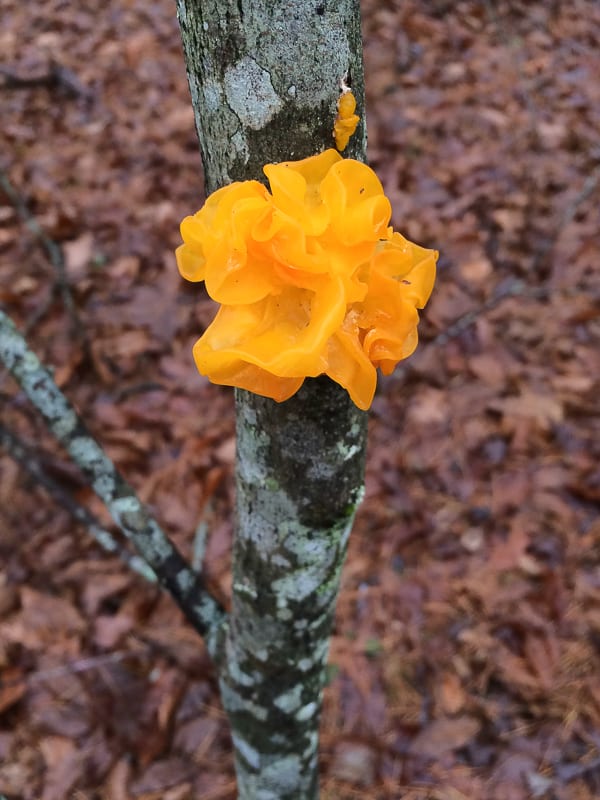 These fungi are so named because their foliose, irregularly branched fruiting body is, or appears to be, the consistency of jelly. Actually, many are somewhat rubbery and gelatinous. When dried, jelly fungi become hard and shriveled; when exposed to water, they return to their original form.

A number of the jelly fungi can be eaten raw; poisonous jelly fungi are rare. However, many species have an unpalatable texture or taste. They may or may not be sought in mushroom hunting due to their taste, which is described as similar to that of soil. However, some species, Tremella fuciformis for example, are not only edible but prized for use in soup and vegetable dishes. (Wikipedia)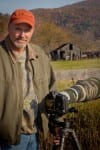 With a lifelong passion of nature & wildlife, Steve Creek brings a touch of the outdoors in with his award winning photography. With over 25 years of experience behind the camera through his career and as a wildlife photographer, Steve's work is artistically inspiring and reflects his lifelong admiration for the wild. You can enjoy more of Steve's talents on his website, Steve Creek Outdoors.