Local residents can provide you with an accurate description of the river's named rapids and the closest place to find gas or a good hamburger, but I want to introduce you to the natural environment that has transformed my life and perspective. My relationship with the Mulberry evolved as I learned more about the river and began to explore during different seasons.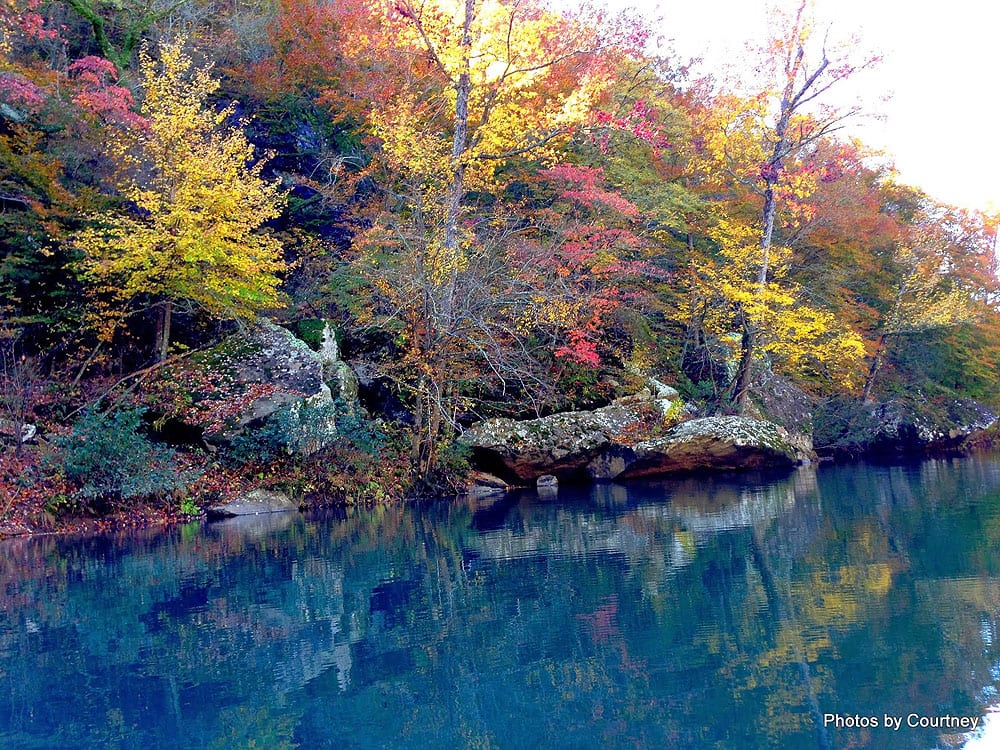 My first experience on the Mulberry River was in an old metal canoe. I judged the day by how many times we flipped our boat.  A few years later, I decided to take a solo fall float. I could hardly believe the beautiful scenes in front of me.  The colors of the leaves contrasted perfectly with the Turquoise river.  The leaves changed shades of pink like I have never seen before.  It was magical and I can say that was the day I absolutely fell head-over-heels in love with the Mulberry River.  I took pictures the entire trip until I had completely exhausted both camera batteries.  I haven't been surrounded by such beauty before or since that float.  That day, The Mulberry River shared such a special gift that will last me a lifetime.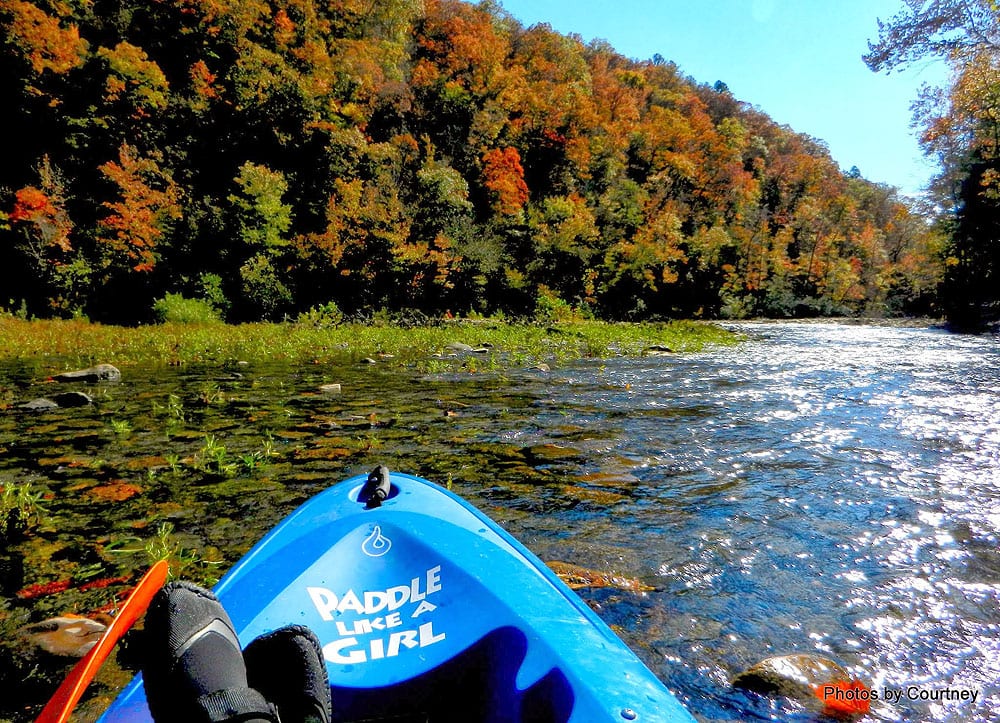 Every time I go on the river I am aware that I will come across something beautiful.  I am excited to go and see what wildlife, plants, waterfalls, or other surprises I will run into along the way. The more time I spend on the river the more I realize how important it is to make sure that I am prepared and that I properly educate new-comers.  There is also an undiscriminating, dangerous side of The Mulberry River, that absolutely must be respected in order to enjoy the beauty it offers.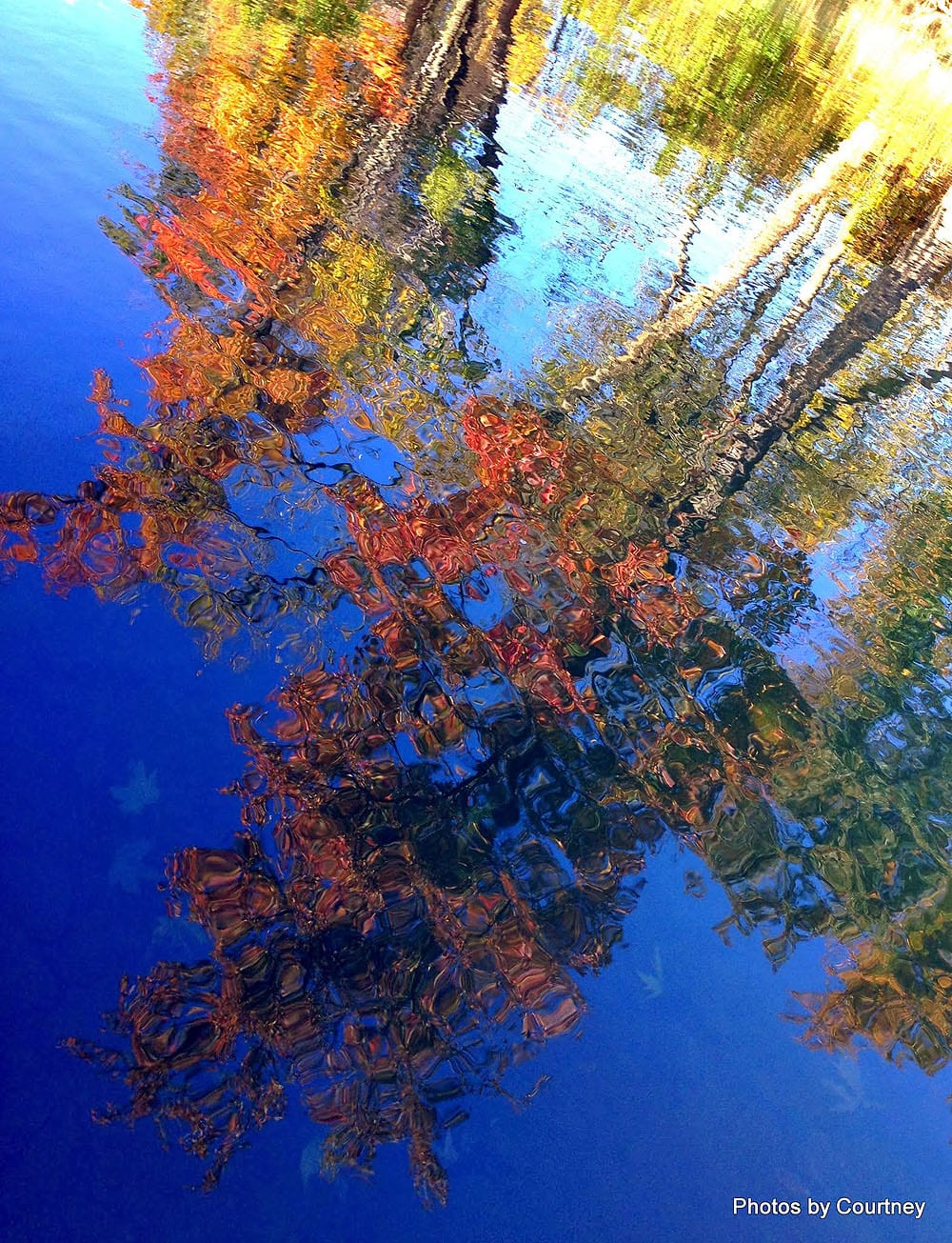 There is the common thread between the Mulberry, flying and skydiving that remind us of our fragile mortality, while at the same time bring us more joy than we know how to express.  I've paddled the Mulberry River numerous times and even flown over it several times, and been skydiving before, too.  I've been waiting for the opportunity to combine those passions by skydiving over the beautiful Mulberry River Valley.
From the Air
I knew there was a skydiving event coming up at Byrd's Adventure Center, so I made arrangements with Skydive Fayetteville's team Hoyt Perry, Brandon Cawood and pilot Jacob Crutchfield.  I already knew these guys from previous jumps, so I was excited rather than nervous this time.  My senses were already heightened due to my expectations of the beautiful views that were awaiting me.  Hoyt and I geared up and reviewed the steps of the jump: head back, arms out, etc and then it was time to go.   As the plane began to climb, and the view continued to broaden any doubts or fears subsided as I observed the gorgeous scenery.  Robert Watkins was setting up for a hop and pop at 5000 feet.  The door opened, Robert hopped out and then we kept going another 4000 feet higher!  On our way up, I started to notice a few clouds.  Before I knew it, the whole sky was blanketed with clouds below us.  I love to fly above the clouds, and now I was going to get to skydive through them.  I'm certain the smile on my face was almost as wide as the parachute when it opened.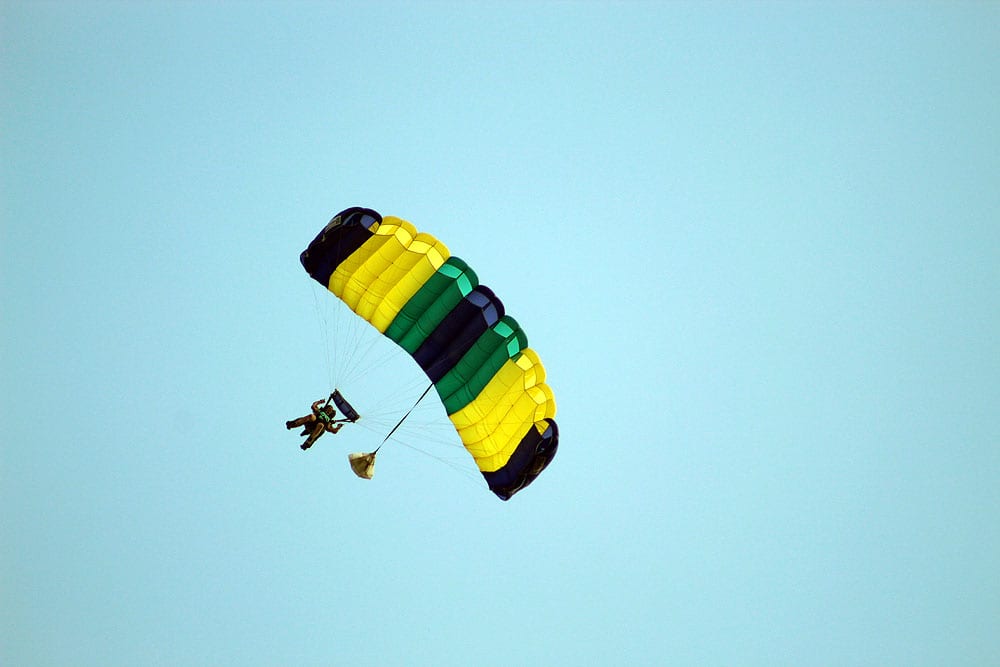 I had asked Hoyt ahead of time if he would let me fly the parachute, so he handed me the toggles and prompted me to make right and left turns.  It was a fun experience of epic proportions that will be with me forever.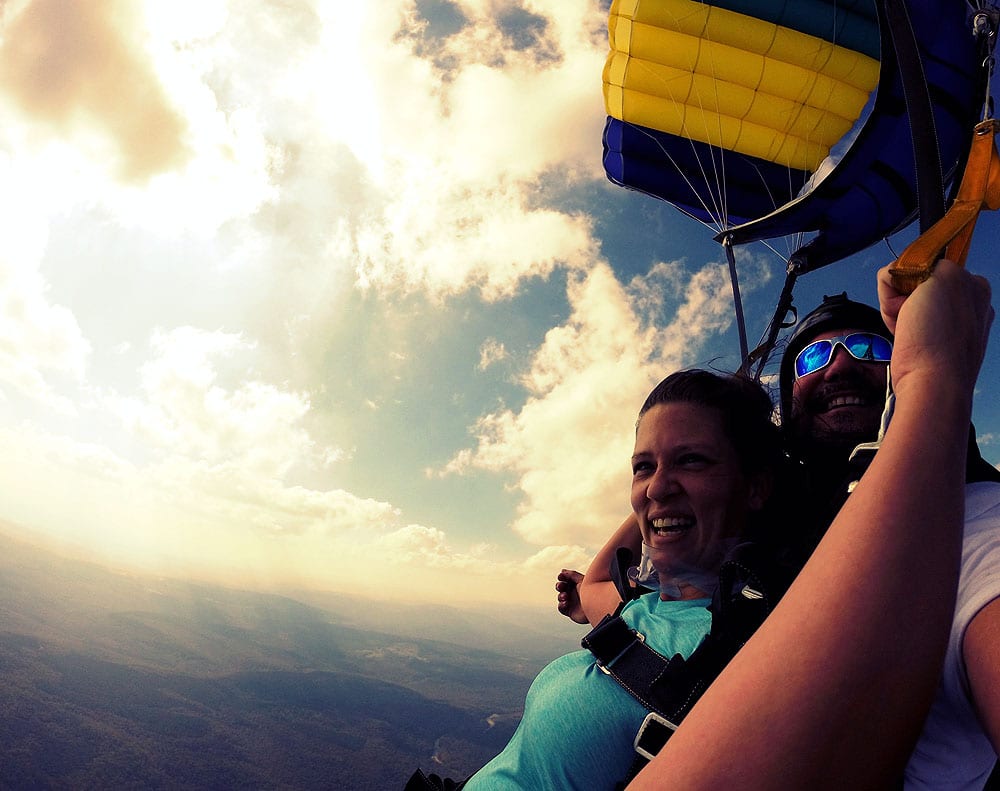 The only thing that could have made it any better? If I landed in my kayak on the river, but that seemed a little too risky. lol