I'm not much for gardening, I'm not sure what it is, maybe the years as a kid trying to make movie money by mowing lawns or pulling weeds or raking leaves for someone else. I'm just not super interested in doing it for me as can be proven by the state of my yard. But for some reason, I love working on trails, designing them, building them, maintaining them. At first, I thought it was just the feeling of giving back after spending so much of my life enjoying hiking, running, and mountain biking on trails. But now I'm beginning to think it may be something else taking over. Is there something in the soil that's making me happy? There may be an answer in the following article.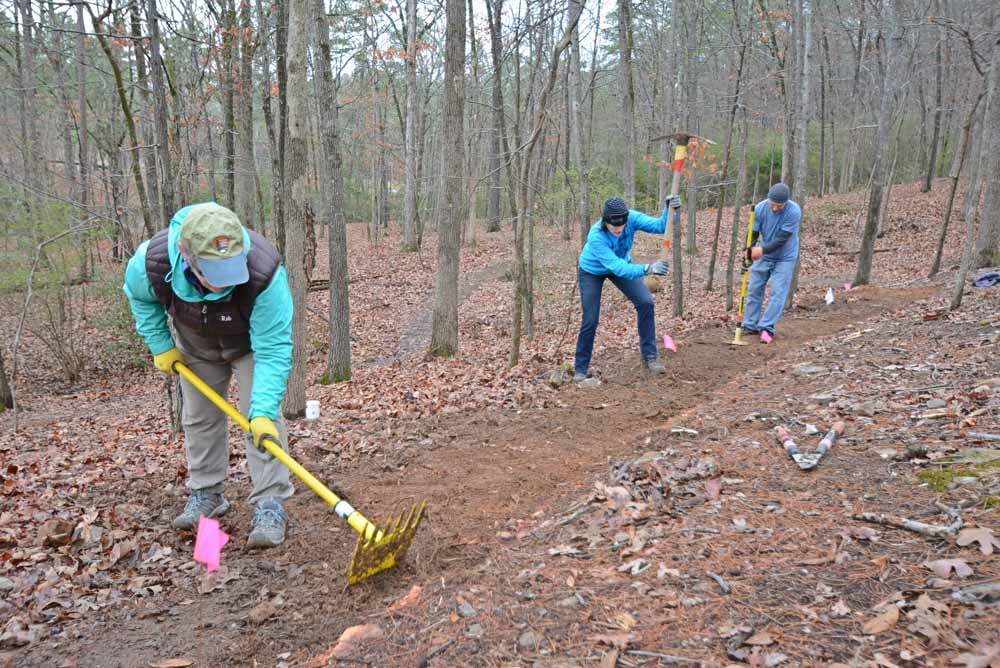 It's in the dirt. Or to be a little more specific, a strain of bacterium in soil, Mycobacterium vaccae, has been found to trigger the release of seratonin, which in turn elevates mood and decreases anxiety. And on top of that, this little bacterium has been found to improve cognitive function and possibly even treat cancer and other diseases. Which means that contact with soil, through gardening or other means (see Trailwork Parties), is beneficial. How did this discovery come about? (more)
Source: It's in the Dirt! Bacteria in soil may make us happier, smarter « Therapeutic Landscapes Network
If you're looking for the euphoria that others are finding in the dirt, check out these organizations for trail work parties and start digging for happiness.