RUSSELLVILLE, Ark. (September 22, 2020) — The Ouachita and the Ozark-St Francis National Forests have over 450 employees combined. Many of their everyday job titles are Civil Engineer, District Ranger, Ecologist, Recreation Technician, NEPA Coordinator, Law Enforcement, Forestry Technician, Support Services Specialist, and Firefighter, to name just a few.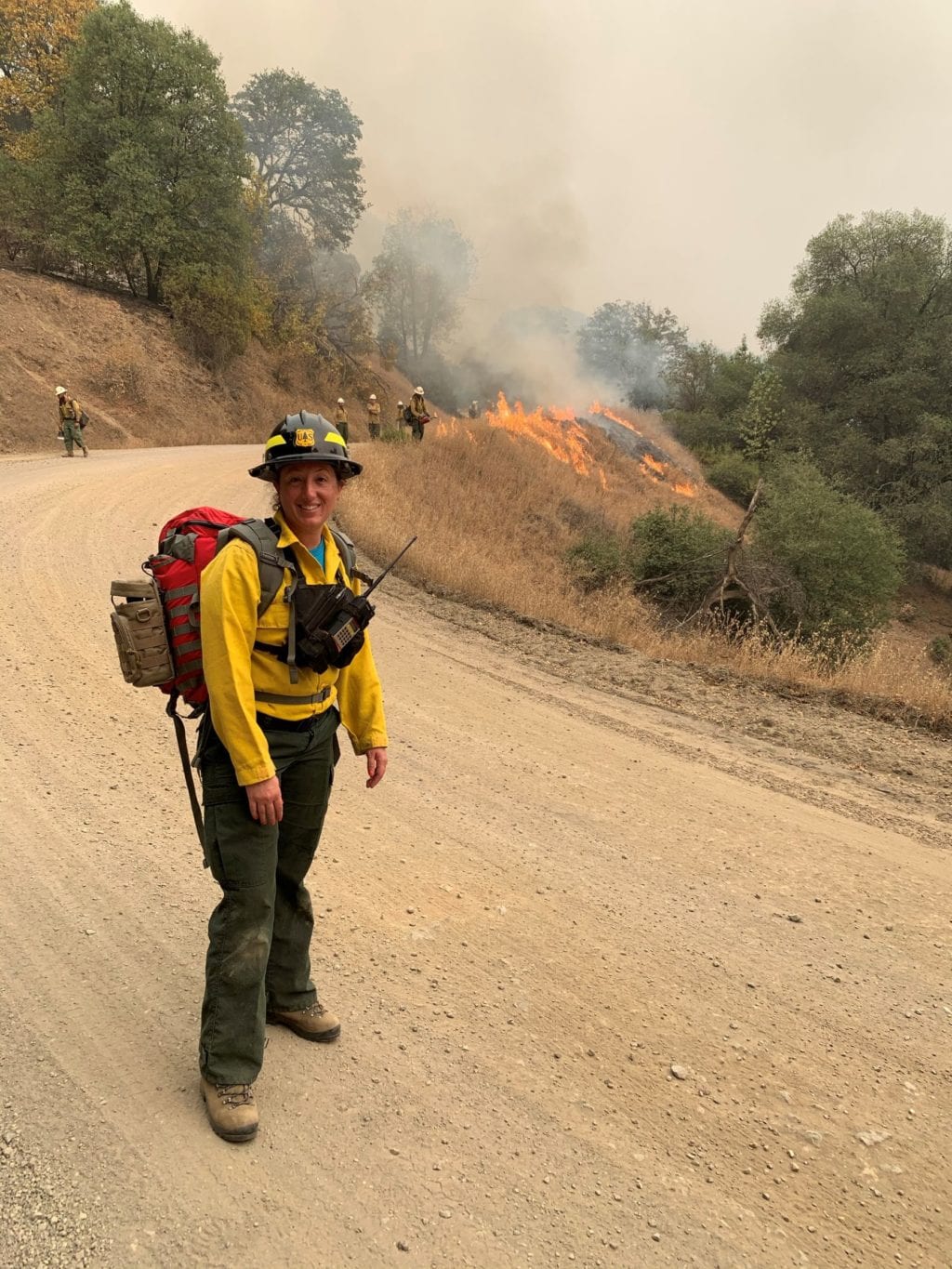 Many employees train for and succeed in getting special qualifications that are tied to helping the Forest Service be the premier wildland firefighting agency in the world. Those special qualifications have names like Incident Commander, Division Supervisor, Public Information Officer, Engine Boss, Dispatcher, Purchaser, Planning Section Chief, and Task Force Leader.
Since late July, over 150 employees have helped fight wildland fires in Colorado, New Mexico, Arizona, Texas, Utah, California, Washington, Idaho, Wyoming, and Oregon, as well as assist with the recovery efforts for Hurricane Laura. They are asked to fulfill assignments that can take them anywhere from 14-21 days away from their families and many return for additional assignments. Not everyone works out on a fireline, but they are performing critical jobs like coordinating hundreds of meals, providing safety & fire supplies, moving equipment, radio communications, etc.
Tim Nutley, Forest Duty Officer for both the Ouachita and the Ozark-St. Francis National Forests states "We are proud to be part of the efforts in incident management whether it be a wildland fire, a hurricane, tornado, or any other natural disaster. We believe in an 'All Hands' approach and are always glad to serve others."