I'll admit it, I was a little skeptical of this Enduro thing. Not because I thought there was anything wrong with it; my concern was more about Arkansas mountain biking in general. We are a low population state with a limited supply of mountain bikers to attend races, adding yet another type of racing just might dilute the current races too much. I may have been wrong.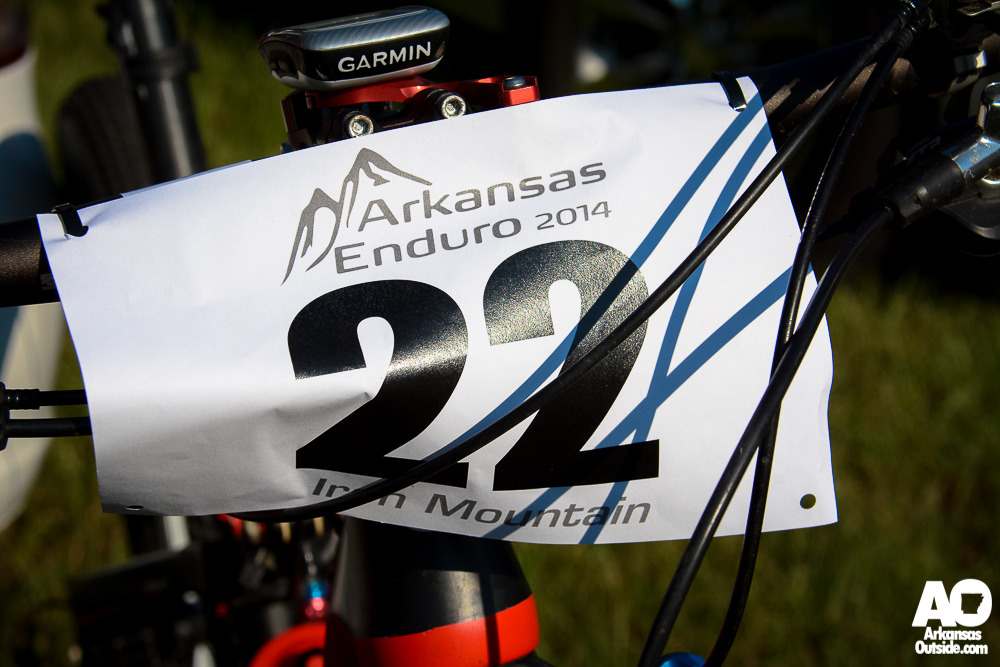 Enduro is growing throughout the country, more rapidly out in the western and eastern states but catching on everywhere. Mountainous areas are perfect for racing where the goal is to race the downhill sections while being timed and still do the untimed uphills under your own power. These are races where being fast on downhill technical sections is much more important than the slow climbs.
Cross Country has been the dominant form of mountain bike racing since the sport was first introduced to Arkansas. It's the same type of riding most mountain bikers do every day. The same trails many riders enjoy for cross country riding are perfect for Enduro; it just takes some changes in course design. Enduro's 'All Mountain' style favors riders with a diverse set of skills, on multi-discipline bikes. Lightweight cross country bikes lack sufficient suspension travel for fast downhill control, while full downhill bikes don't allow a rider to climb the uphill sections without expending a lot of energy.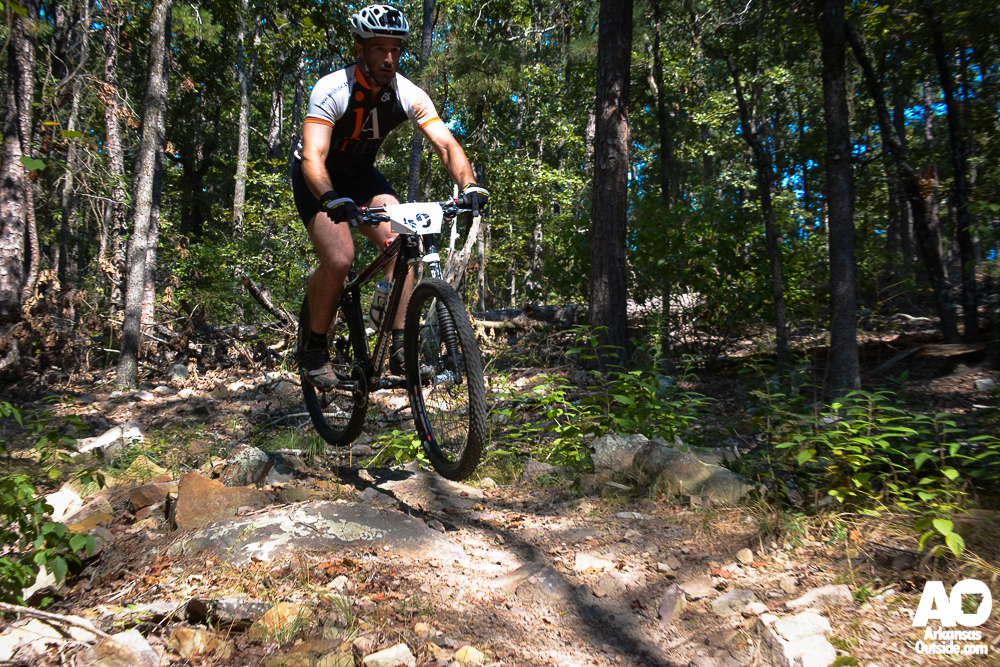 "According to the Enduro World Series 2014 Rule Book, a minimum of four special stages is required per event, a minimum of three different courses must be used, and the results will be calculated by adding all stage times together for each rider" as stated in the Wikipedia definition.
So what did all this mean at Iron Mountain last weekend?
After looking for other race organizers to take on an Enduro event, race director Kent Wood decided he'd have to do it himself. He chose Iron Mountain Bike Trails for his first venue. Following a road climb starting below the dam, the first stage of the race utilized the western part (Orange Trails) of the original section of the trails. Cyclists then rode back up to the ridge to the second stage on the western trail that drops to the area below the dam (Green Trail). Section three was in the newest part of the trail system (Yellow Trail) and again finished below the dam. Racers then took to the road one more time to climb to the ridge to catch the eastern downhill section (Green Trail) finishing below the dam again.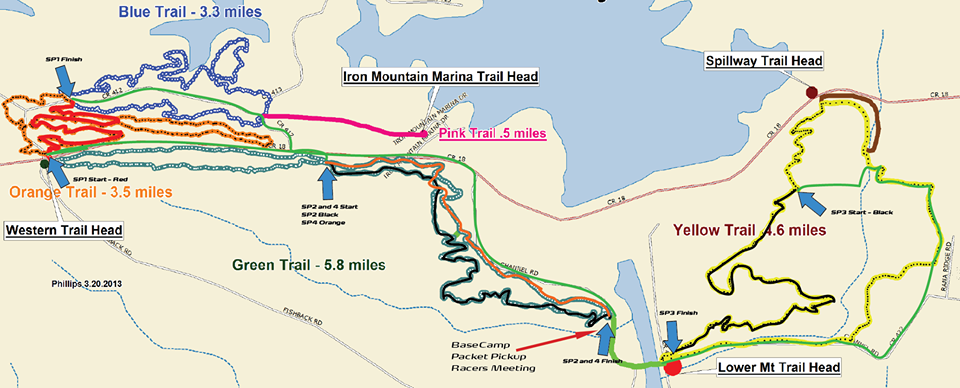 I talked to several racers after the race, many of whom were participating in their first Enduro. The consensus was they liked it. Third place overall finisher, Frank Webber, said he likes the casual rides with his competitors to the start of each section along with the competitiveness of the race sections.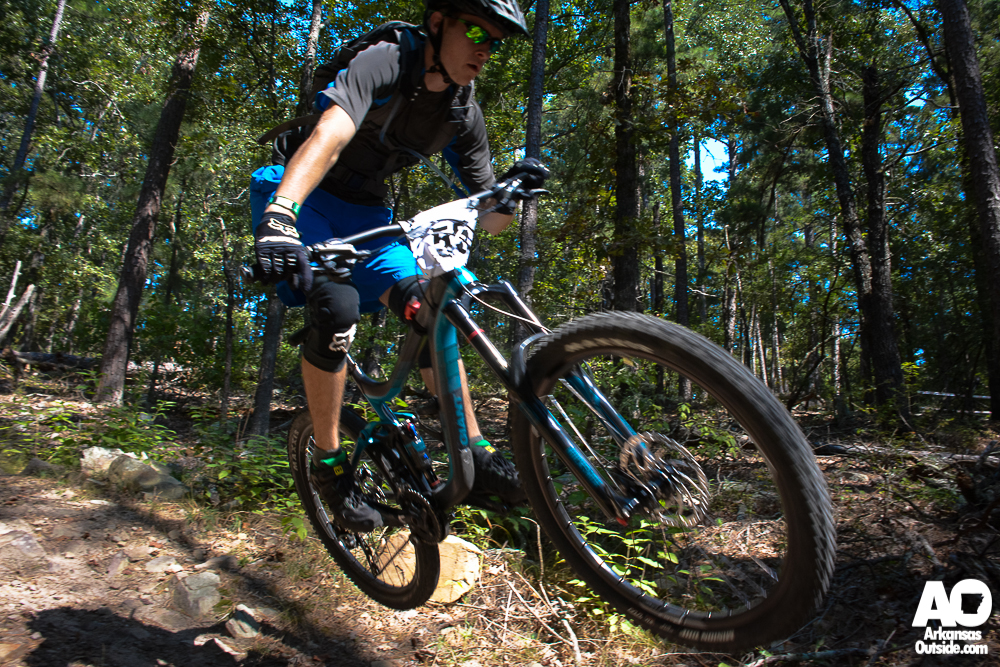 It was a well organized race. Sportident, a German timing company, sent a representative to make sure the timing system worked flawlessly. Each section started with gate sensors that recorded a timing device attached to each bike, more sensors at the end of the section recorded the finish time. Timed racing is relatively rare in Arkansas although they did use chip timing at the Slaughter Pen race a couple of weeks ago.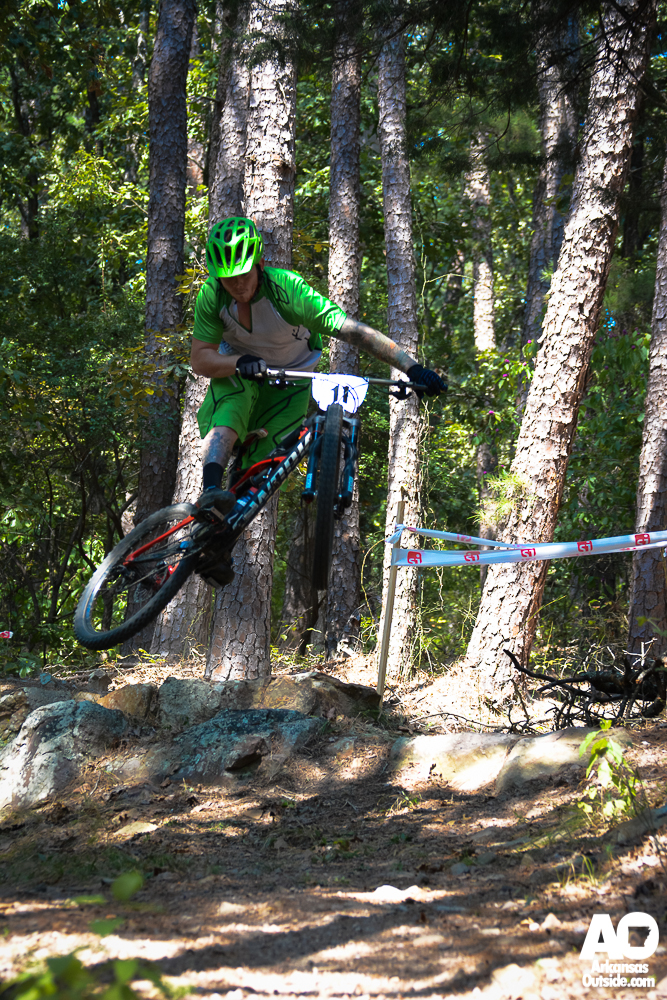 Other sponsors included DirtSmart Mountain Bike Camps, Road ID, Phat Tire Bike Shop, Mojo Cycling and Diamond Bear Brewery, which was a real bonus. Also, finish area music was provided by Jeff Fox and The Man on the Wall. The only thing missing was food at the finish. Something I'm sure race organizers will add in the future.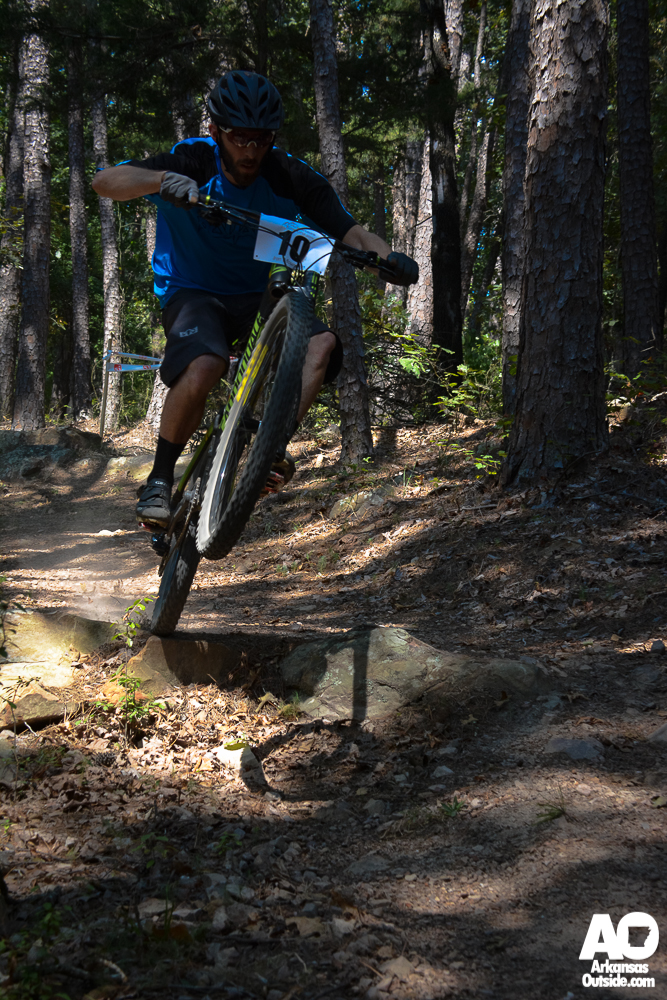 So why my change of heart about Enduro? The race hosted a total of 61 racers but the kicker was they came from 7 states. We may have the best terrain and trails for this type of racing in the Midwest. The popularity of Enduro continues to grow around the country, but it does need a certain topography to be successful. Arkansas does not have mountains as tall as Colorado, Utah or even North Carolina and Virginia, but we do have very deep valleys making it possible to create courses that draw racers from all over the Midwest to participate in this growing sport.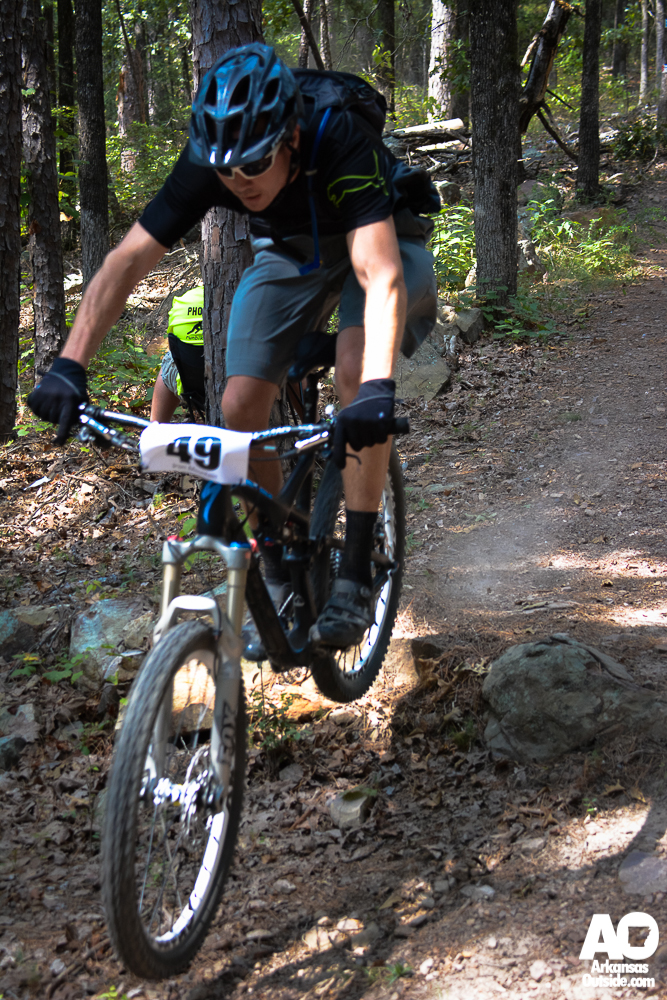 Kent tells me he expects to have three races in a series for next year, I look forward to these races and events. Welcome to
Arkansas Enduro
.
We will post some photos tomorrow but you can buy professional photos from
RunBikeSwimPhotos.com
 right now.