Now that the new Two River's Bridge is open and cyclists are taking to the roads between Two Rivers Park and Pinnacle Mountain State Park and beyond it seemed time to do a little addition to the Jackfork Mountain Bike Trail at Pinnacle Mountain State Park.
For those wanting to ride from town out to the park to ride the mountain biking trails the one and only trailhead for the Jackfork was located near the visitor center off Pinnacle Valley Road at the very top of a long paved climb. Well no more. Now, as you enter the park heading west on Pinnacle Valley Road you'll find a trailhead right next to the park entrance sign. This little trail will easily get you to the mail loop of the trail. Signage is coming. This entrance will cut off over a mile of road riding.
It is VERY IMPORTANT to remember that there is NO PARKING at this trailhead. It is only for those cyclists who wish to cross the Two Rivers Bridge and ride out to the trails. If you are heading to the park by car it is still advised that you go to the visitor center parking lot to begin your ride. As a side note, be careful riding or driving on Pinnacle Valley Road. No shoulders on that section of the route yet and limited sight lines for the cars and cyclists. If you are driving through the area be prepared to be patient and pass in safe areas with good sight lines only. Thanks.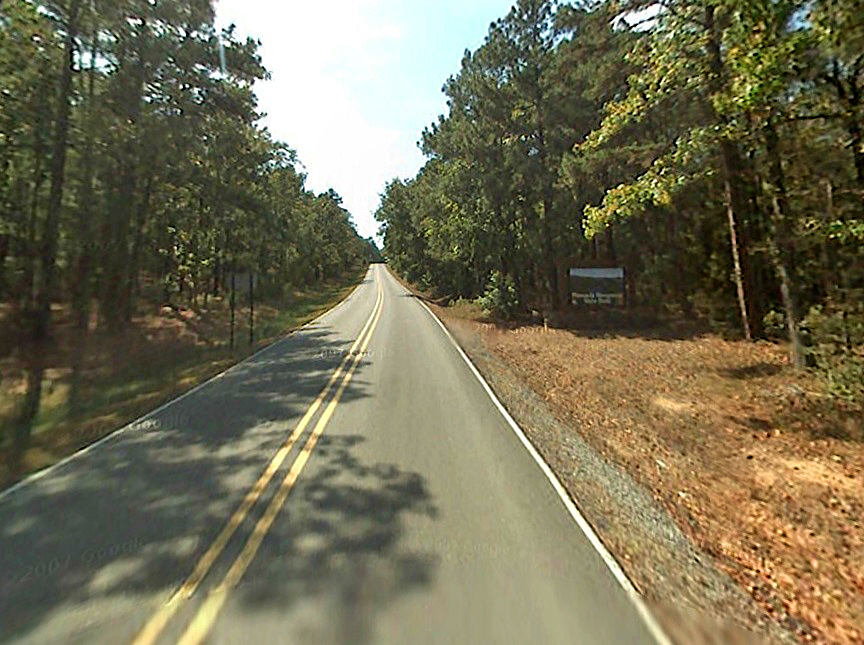 The short spur will take you to the loop near it's eastern edge. Turn left to follow the loop as it somewhat parallels Pinnacle Valley Road or turn right to head toward the upper loop (higher on the mountain) section. Improved maps and more signs are in the works.
Also, we are looking at a working party out there one weekend in September so drop a comment if you would like to be involved. We will be mainly raking and lopping and may do some reroute work to improve the flow of the trail. (Yes, we've been listening). See you on the trail!