When:
April 13, 2019 @ 5:00 pm – 6:00 pm
2019-04-13T17:00:00-05:00
2019-04-13T18:00:00-05:00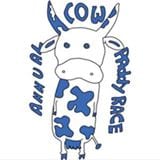 Our Mission
To positively impact our community by providing access to health and fitness opportunities and financially supporting academic excellence.
Events and Youth Programs
Youth Running Clubs
Summer Youth Running Camps
Family Friendly Community Events
Fundraising Race Events: Cow Paddy Run & Hero Half Marathon
The Cow Paddy Run is comprised of a 5K and 1K Fun Run at Gulley Park in Fayetteville, AR hosted by The Spark Foundation, a local 501(c)(3) non-profit with a mission to create a positive impact in our community by providing increased access to health and fitness opportunities while supporting academic excellence. Proceeds support innovative educational projects in schools through the Fayetteville Public Education Foundation as well as our Foundation's outreach programming.