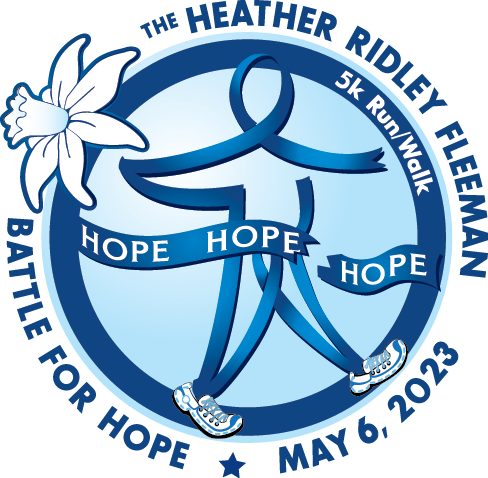 ABOUT BATTLE FOR HOPE
The Heather Ridley-Fleeman Battle for Hope is a run/walk event held the first Saturday in May each year at the Old Tiger Stadium in Bentonville. The event began in 2005 as a way to honor the life of Heather Ridley-Fleeman and raise awareness of colon cancer. Heather died in 2004 at the young age of 28 after a long battle with colon cancer.
The following year, a close group of Heather's family and friends partnered with Hope Cancer Resources to help make sure other cancer patients have access to the care they need during treatment and to educate individuals that early detection does save lives.
During her life, Heather was a member of the Walmart supplier community. She was also dedicated to supporting agencies that work to help cancer patients through treatments and make state-of-the-art cancer research locally accessible.
 By participating in Battle for Hope, you can help Hope Cancer Resources continue the mission of providing cancer support and education to cancer patients in Northwest Arkansas. Register online today. All proceeds from Battle for Hope go directly to Hope Cancer Resources. Individual runners and walkers, as well as teams are encouraged to participate. Sponsorships are available as well.
 Click here to view the Battle for Hope policies and restrictions