On Friday, March 31, a devastating tornado ripped through Arkansas and caused extensive damage to homes and businesses.  One of those businesses was the heart of the Central Arkansas running community – Rock City Running.  In just over 24 hours since the tornado destroyed the store, hundreds of people have asked what they can do to support Rock City Running and Bill Torrey.  While we are still unable to begin the massive cleanup that will be required for the store, we can begin to ease the financial burden on the store and its employees.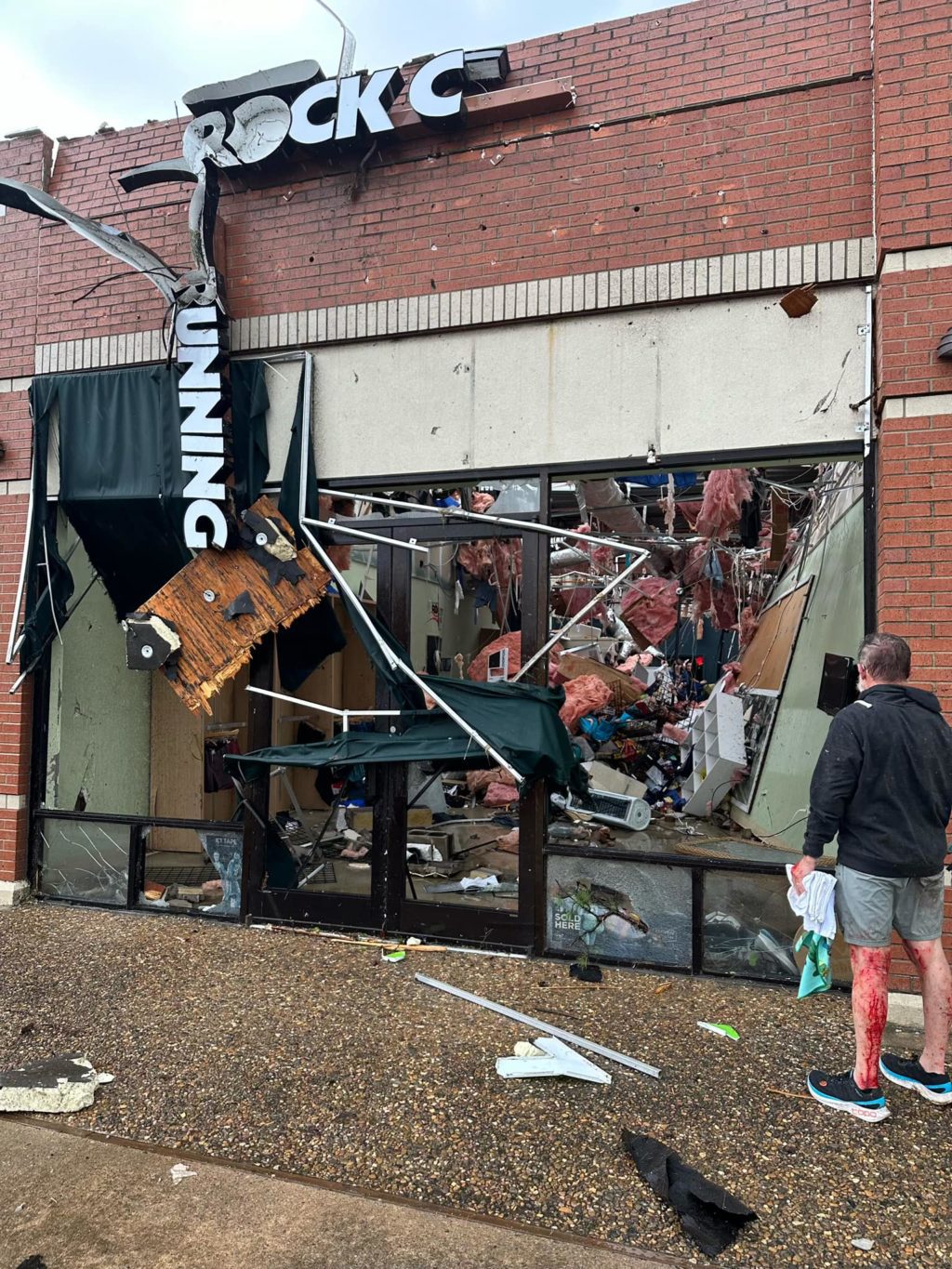 On Saturday, April 8th, let's gather downtown at what was planned to be the Capital City Classic 10km finish area and show our support of Bill Torrey and Rock City Running.  Bill, the store, and all of its employees need our support!  If there's one thing our running community knows how to do, it's how to show up in support of our people when they need assistance!  Hugs, high fives, and fist bumps will be in abundance!  This is a FREE event with food and drinks to be provided, however, donations are strongly encouraged.  Please note that 100% of the funds donated to the event will go to benefit Rock City Running.  Donations are encouraged by both attendees of the event, and those who just wish to be able to provide some financial support to Rock City Running in their time of need.
Group runs are encouraged, but please note that all of the surrounding streets will be open to the public, so please exercise caution on your runs when it comes to vehicular traffic.  We will have a large group running the official Capital City Classic 10km course beginning at 8 am.  That route will begin at Broadway and Markham and finish at W. Capitol and Louisiana, just a block away from the official gathering spot.  If you don't want to run or walk the Capital City Classic course, you are welcome to do another route.  If you don't want to run or walk at all, that's ok as well!  Just show up at Capitol and Main around 9 am to have some fun! The main thing is that we gather as a group to show our support for the people we love at Rock City Running!