Presented by Central Arkansas Off-Road Group and Bell and Company: (the proceeds from this non-profit event benefit NICA/Conway Bearcats and COG)
Get ready for the new and improved 2021 Gnome: New and redesigned trails. An awesome kid's 1-mile course. Stryder races for young and old. Have an old BMX bike? Take off the pedals and join in on the fun just before the real racing starts.
Also, we are working with the park and have blocked the campground for reservations for "racers only" in hopes we can correct a lot of the parking issues and logistics issues we have seen in the past.
Please contact Woolly Hollow State park for your campground reservations. (501) 679-2098 (Note if we don't pack out the park in reservations they will start releasing spots)
We will have a 5.1 mile TT on Saturday at 3 pm. There will be awards for the top 3 males and females and 5 AMBCS bonus points on the line for all finishers. The finish order will also set the callup for Sunday's XC race. Also new is a non-Sanctioned non-USAC/AMBCS E-bike class. This will be an open male/female class. No points will be awarded for the season for this class.
There will be a new course with some new trails. Improved kid's courses and the race loop is a NICA-friendly type loop for the junior racers. Bring your Stryder bikes for a NASCAR style "Stryder" race on Sunday am for the little ones.
Lodging
RV and camping at Woolly Hollow State Park, contact the park at 501-679-2098 or click here for online reservations and mention The Ugly Gnome to reserve your spot
Hilltop Inn and Suites, Greenbrier, AR, right on Hwy 65N about 10 minutes from the race site. (501) 679-5100
There are more than ample hotel choices in Conway, AR, about 30 minutes drive from the race site.
Dining Options in Greenbrier
Wagon Wheel Restaurant
Chef Lin's Chinese Restaurant
Roper's Restaurant
La Rosita Mexican Restaurant
Mojo's Pizza
Southern Hibachi Food Truck
Taco Local
Steak and Shake
Dairy Queen
Arby's
McDonalds
Taco Bell
Subway
Sonic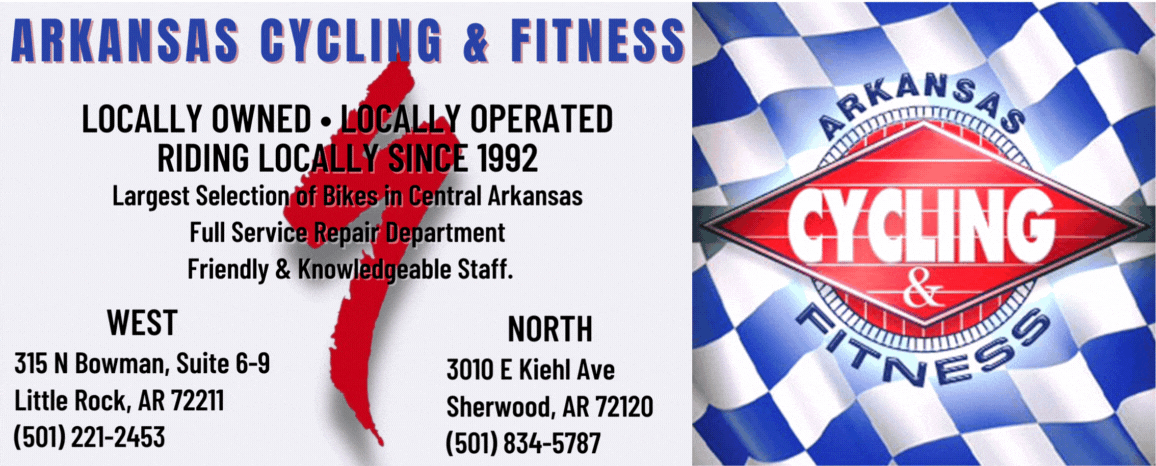 Burger King
Lots of options in Conway, AR