When:
August 10, 2019 @ 7:30 am – 9:00 am
2019-08-10T07:30:00-05:00
2019-08-10T09:00:00-05:00
Where:
Hope Watermelon Festival
Hope Street
Hope, AR 71801
USA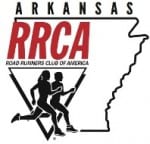 Watermelon Festival 5K
The race starts on the eastern edge of Hope's Fair Park. After less than a tenth of a mile the route turns right onto 6th Street. Runners will encounter some gradual uphill on 6th St totaling a 30 foot rise. The race then turns right onto Main Street where runners will soon pass the one mile marker.
Runners continue along Main St rewarded with a small gradual downhill until near the 1.5 mile point. Main St then moves gradually back uphill and the race route continues this gradual incline after making a right turn onto 16th street until just before the 2 mile marker.
At this point the course is gradually downhill until after the turn onto Grady Street, where the route levels off. The now weary runners will take Grady north to 7th Street where a left turn is made. The route angles to the southwest onto Park Dr. The road then turns back due west for the final straightaway. It is now time for the runners to begin their finishing kicks as the 3 mile marker and the finish line back in Fair Park are finally in sight!