Today (March 1, 2022) marks the 50th Anniversary of the Buffalo National River. Outdoor recreation has been a major part of Arkansan lives and those who visit but it could be argued that Arkansas gained prominence as an outdoor destination state with the creation of the Buffalo National River.
---
The area known as Lost Valley along the Buffalo National River was once a part of the Arkansas State Park system. The land was deeded over to the Arkansas State Land Commissioner in 1935 and was set up as a park with a superintendent and small campground in 1967.  Lost Valley was a state park for less than 8 years. in 1975, the Arkansas Department of Parks and Tourism (now the Arkansas Department of Parks, Heritage and Tourism) turned over the area along with Buffalo River State Park to the National Park Service, assisting with the creation of the first National River.
On a recent hike, we visited such iconic areas of the park as Cobb Cave, Natural Bridge, Eden Falls, and Eden Falls Cave. On a Sunday afternoon, there was plenty of parking in the newly reopened parking lot. Still, this is a busy area of the Buffalo National River so be mindful of other visitors. Also, remember that pets are not allowed in the area. Many of the trails are narrow, wet, and have dangerous exposure for those traveling up and down this box canyon. Dogs on a leash can be dangerous on these crowded trails.
The trail begins wide and gradual with little technical hiking with the exception of a creek crossing at the very beginning. There are park benches along this beautiful hike that gradually rises for the first 3/4 of a mile.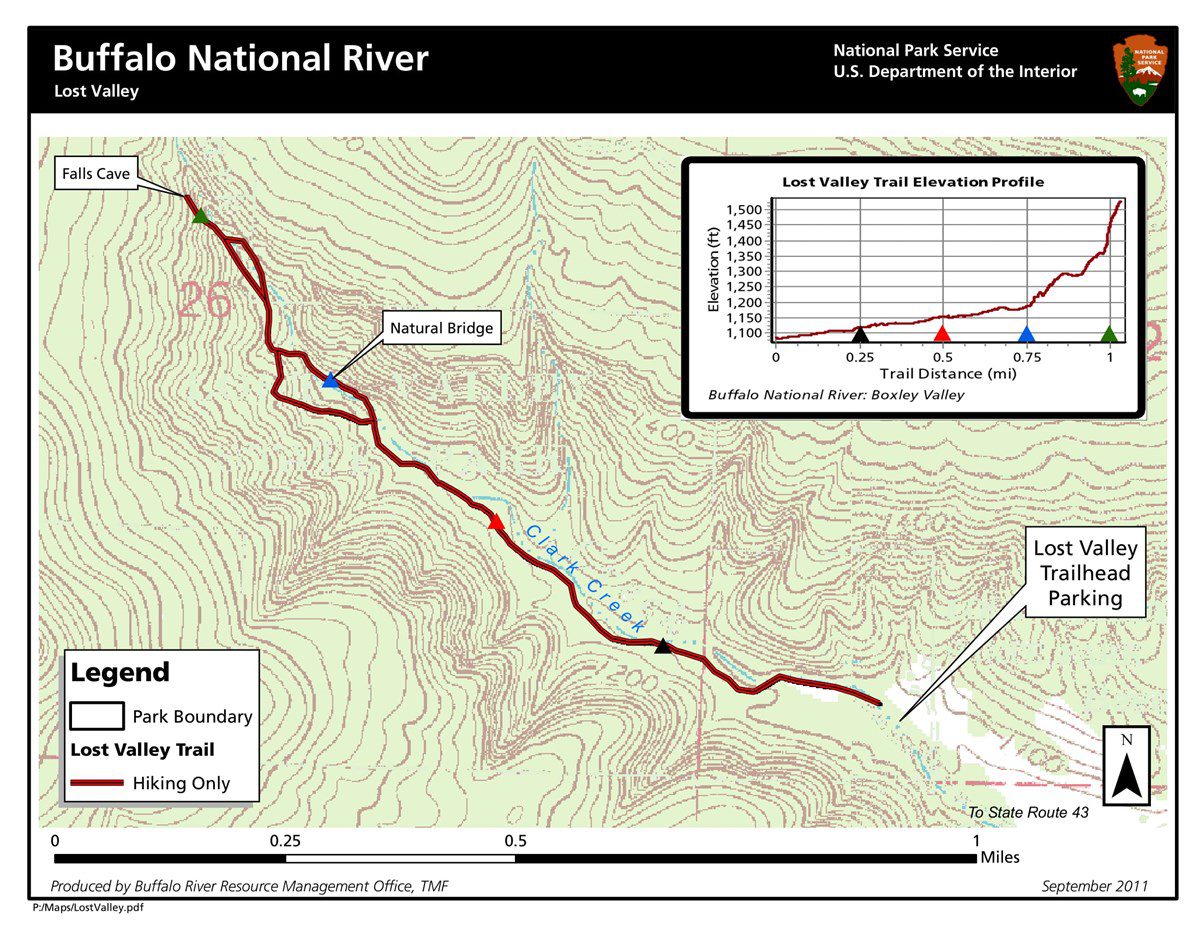 The trail then turns to a technical hiking trail with a lot of steps and rocky, off-camber sections that can be slippery when wet. At the first trail split go to the right to see the first waterfall that comes directly out of the rock.

Past this point, the trail gets steep with a lot of rock steps.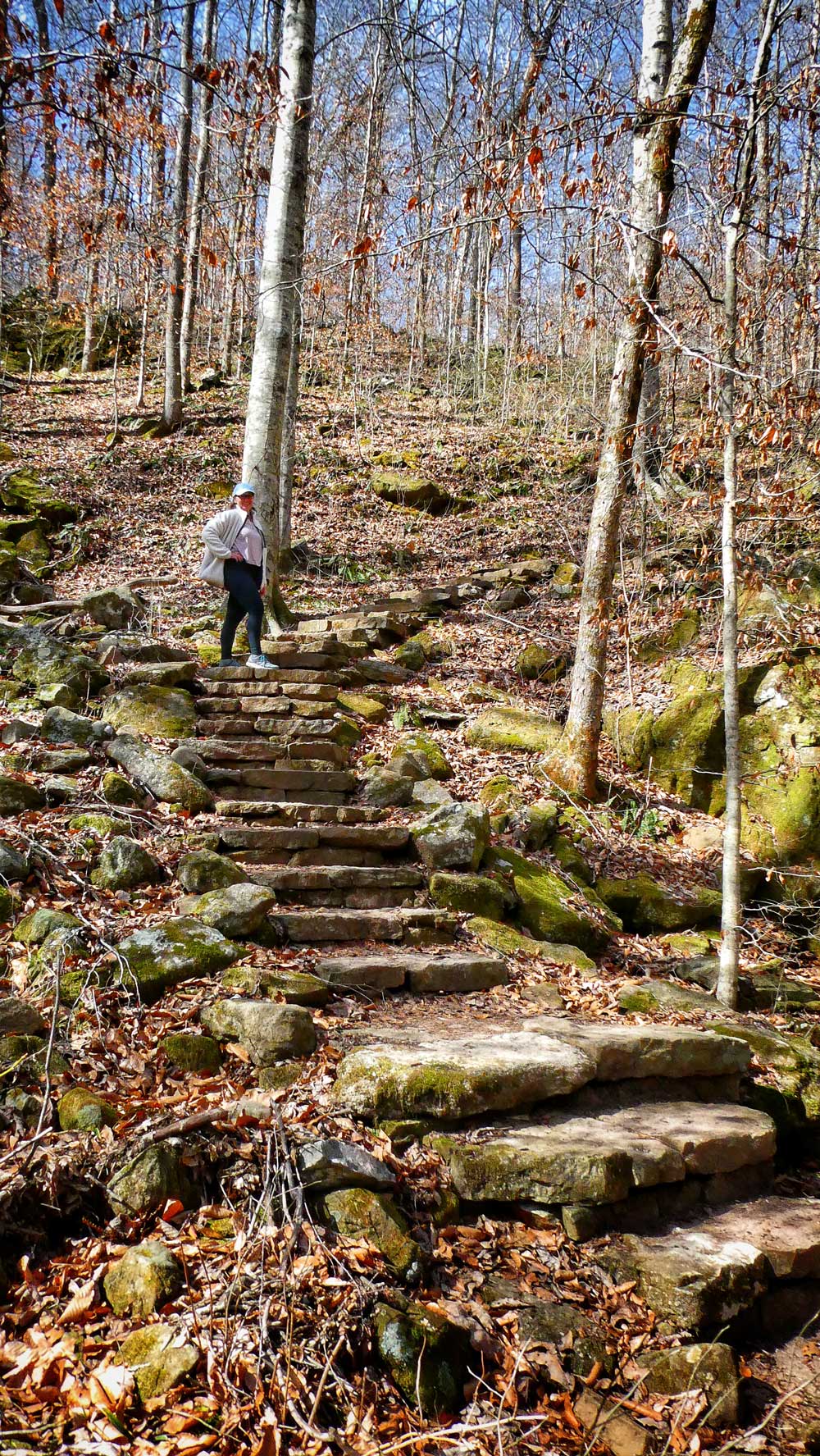 Next up is Cobb Cave, named for the corn cobbs found during excavations in the cave. This was someone's home hundreds, possibly thousands of years ago.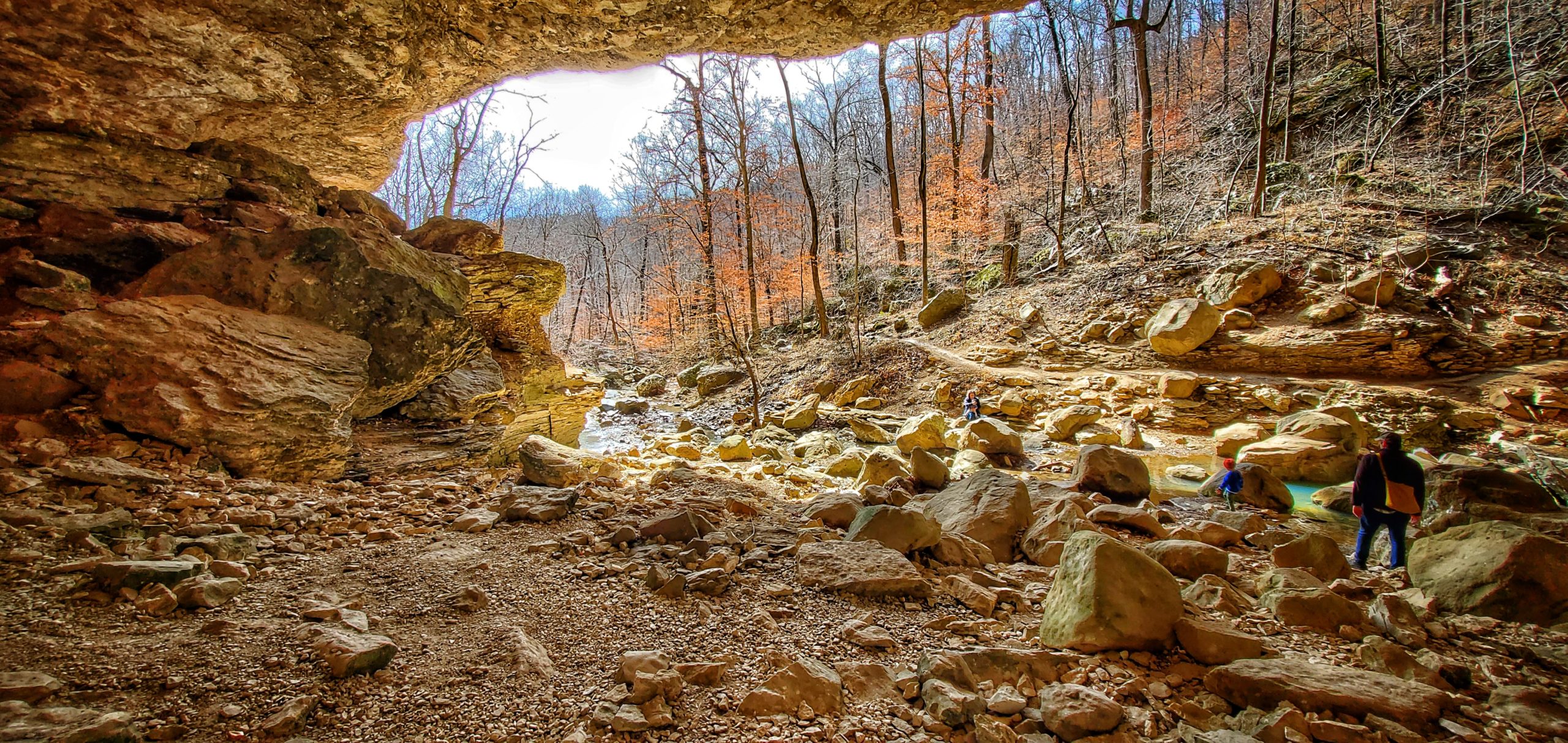 Next up was Eden Falls, a beautiful area with plenty of places to take selfies.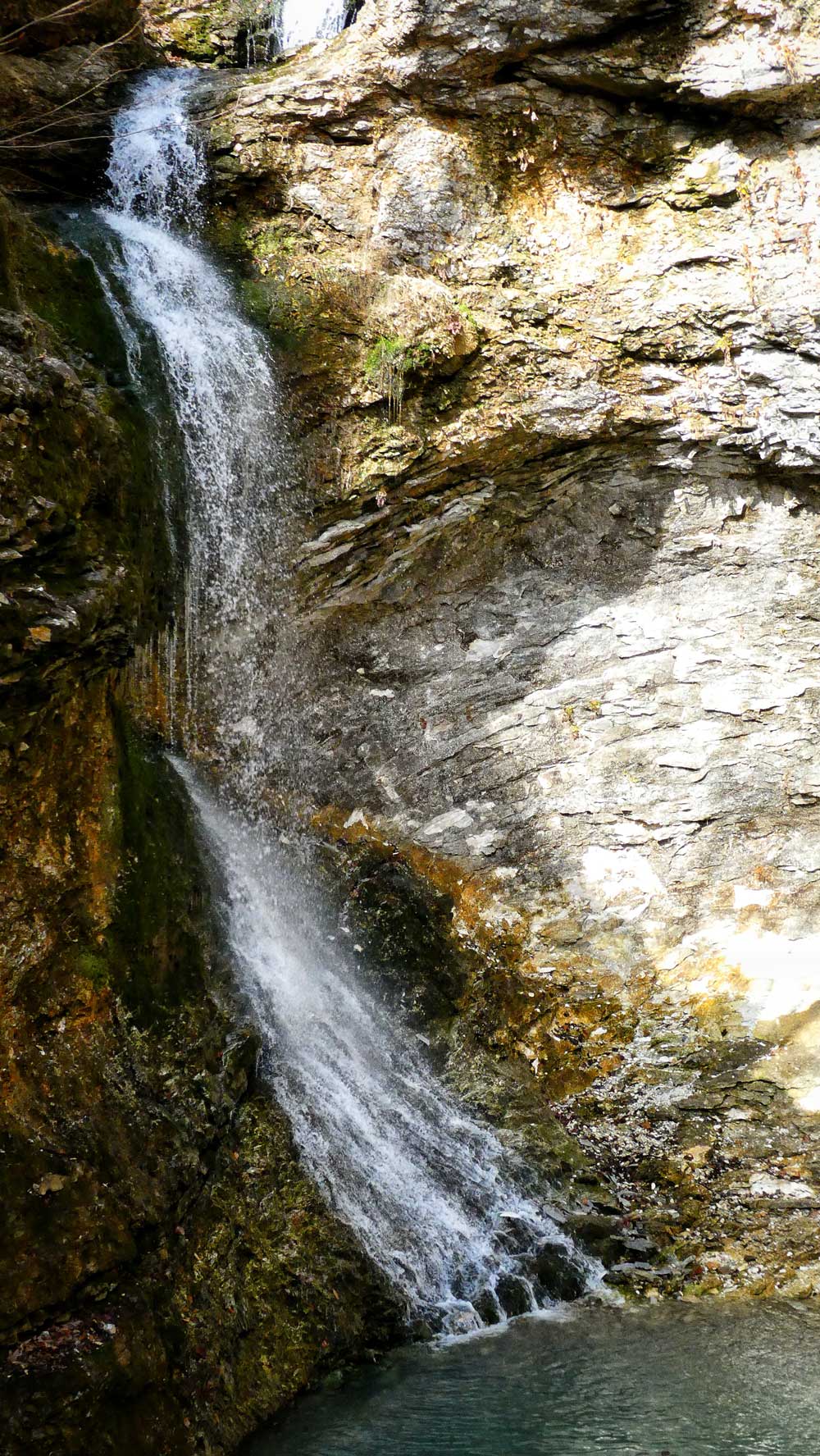 More climbing and a sketchy bit of wet rocks found us inside Eden Cave at the highpoint of the hike.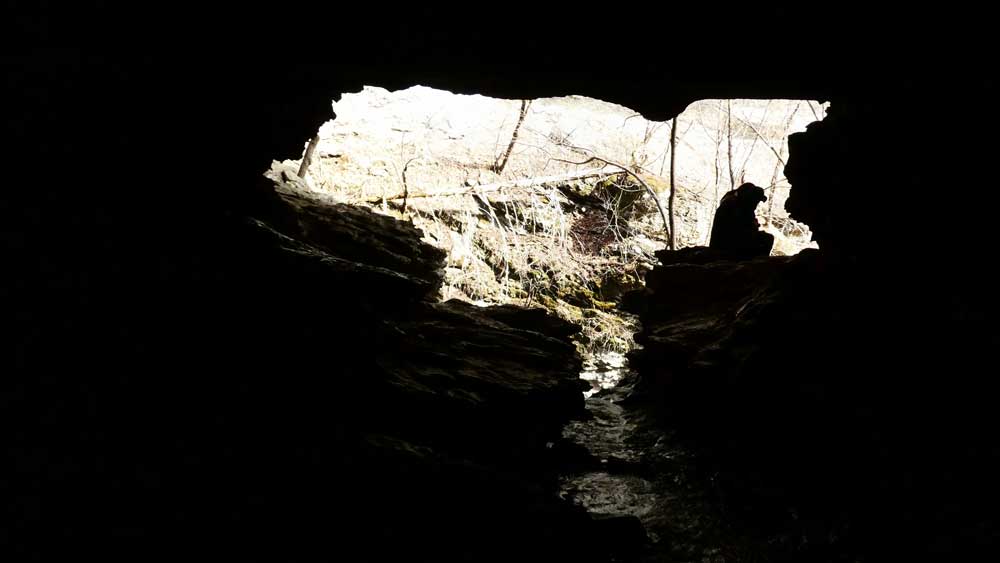 Learn more about the Buffalo National River in these articles on the area: