Spring and early summer are favorite times for me to be in Burns Park, the large municipal park in North Little Rock which hosts events such as Duathlons, Mountain Bike Races, Dragon Boat Races, Adventure Races, Cyclocross and Criteriums and recent host to the Arkansas Trails Day celebration. The park has been a major player in outdoor recreation in Central Arkansas for many years, once a part of Camp Pike, a military training base during World War I and then becoming part of Camp Robinson just before World War II, the property was sold as surplus land in the late 40's.
Dr. William Milton Burns, local physician and two term mayor, took great interest in the property and was eventually granted $20,000 to buy 870 acres of the property for the city. Dr. Burns was very interested in youth sports and health having been the team physician for the North Little Rock High School Wildcat football team. Once the land was acquired, Dr. Burns worked tirelessly with volunteer groups to improve the property by building the covered bridge and lake to give kids a fishing hole. He was also instrumental in building pavilions and picnic areas. In 1950, the park was named for Dr. Burns.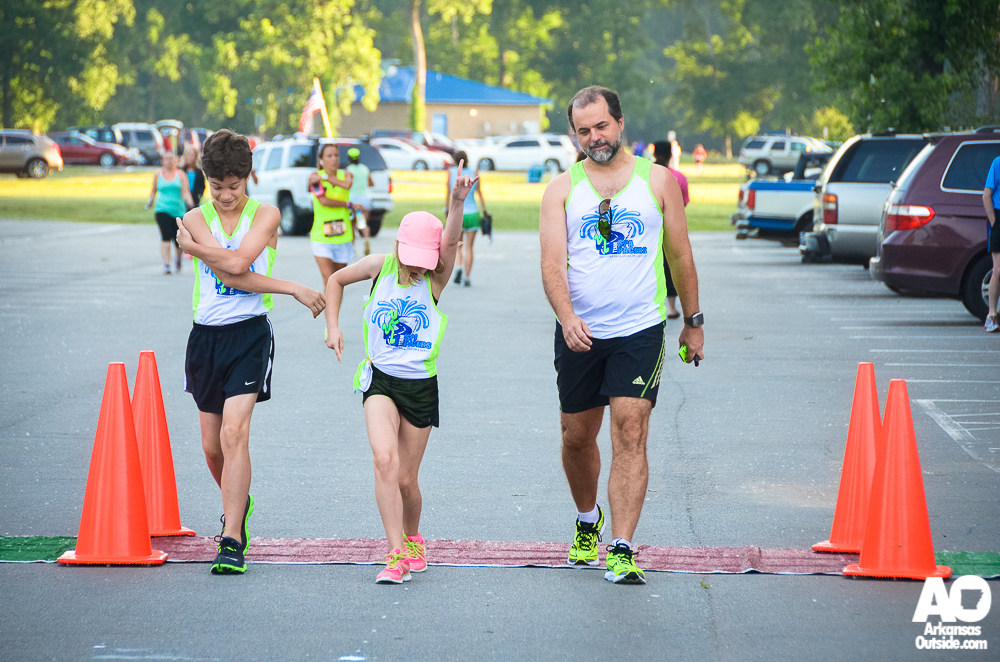 Over the following years, with leadership from the city and the parks commission, the park greww to 1700 acres with golf courses, hiking, mountain biking and horseback riding trails, soccer, baseball and softball fields, and many other amenities. In recent years the Arkansas River Trail extended through the park connecting it to other parks on both sides of the Arkansas River.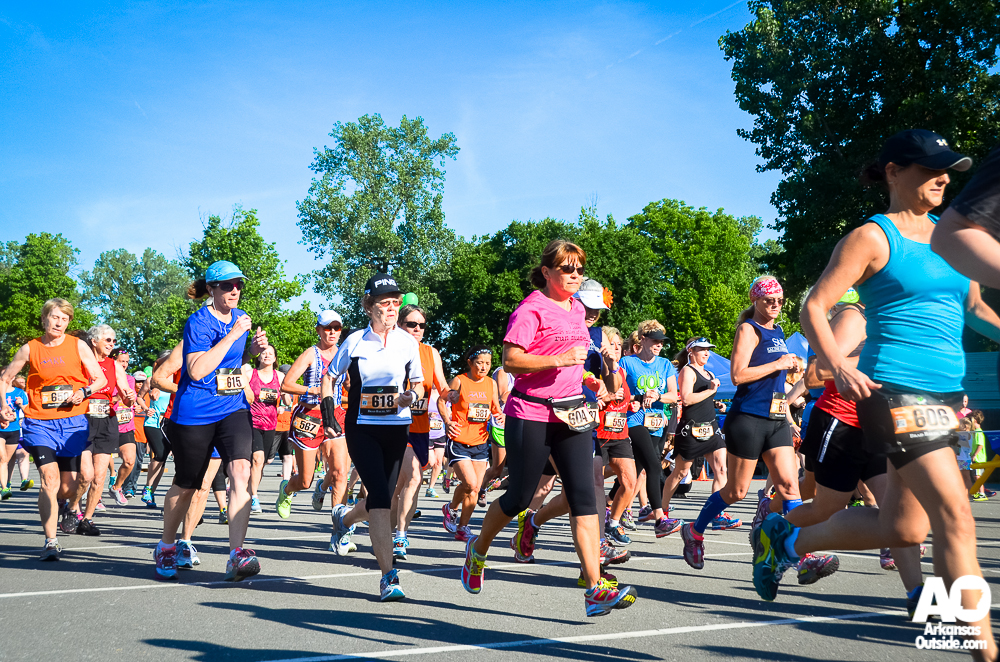 This past Saturday morning, I was sitting in the middle of a parking lot in the park, performing last minute checks on camera equipment as it would be my job to capture the finish of the Go! Mile race in photos. I was distracted by a cottonwood seed slowly floating between my eyes and the back of the equipment, reminding me to look up and around. The gentle, snow-like descent of the seeds could be seen in the morning light of a nearby grassy area; a soothing, comforting, quiet motion that seemed to soften the edges of the  hurried hive of runners as they prepared for this sprint race.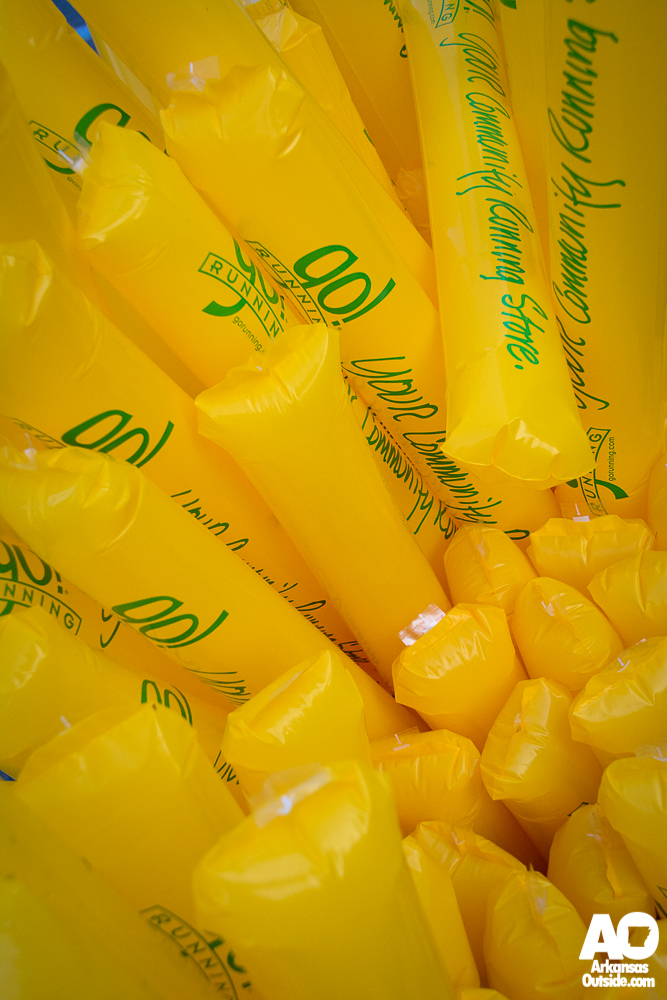 A friend, Katie McManners, was suddenly there beside me with a video camera in hand, asking me, "What does being at the Go! Mile mean to you?" I blurted out some incoherent dribble that in no way captured what I was really feeling. It would be another hour or so before I could really come to terms with what being on that piece of asphalt in the middle of that beautiful place for this event meant to me.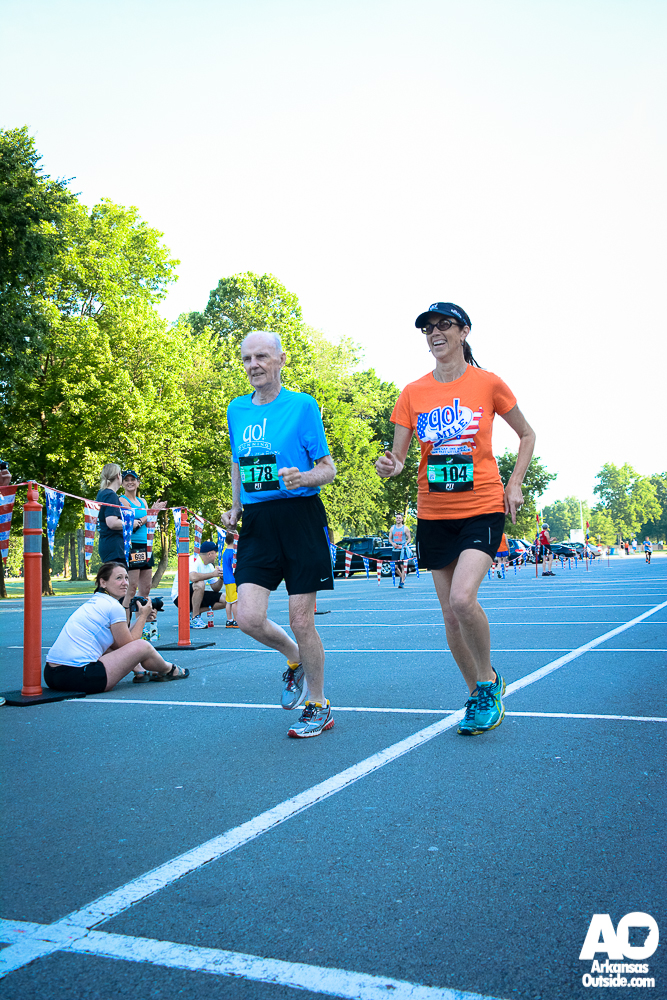 Although it wasn't the first place I ever rode a mountain bike, it's where I learned to ride one. Lisa and I competed in our first adventure race together here, I competed in my first off-road triathlon here. It's been the go to place for all kinds of outdoor adventure in my life including training, covering outdoor sports for Arkansas Outside and a place I've always been anxious to get back to.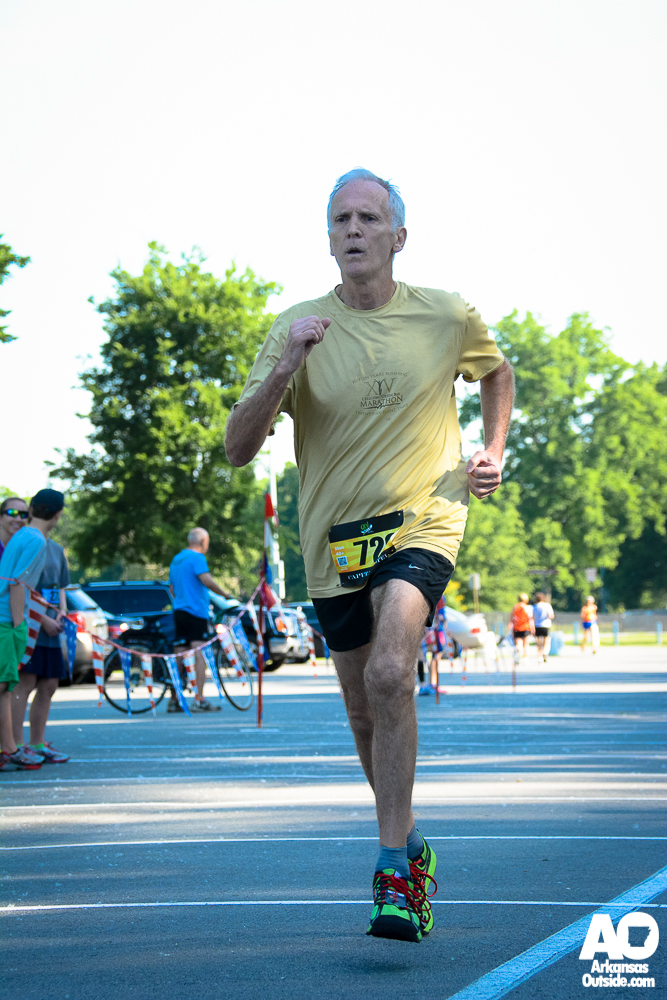 This Saturday morning I was able to watch as other people made this park a first experience in their outdoor lives. The Go! Mile, organized  by AO supporters Go! Running, has various heats to make the run less crowded. One consequence of this format is it gives runners a chance to watch and cheer for other runners, a rarity in road running events. The heats are bookended by my two favorite groups. Starting off were the first milers. People of all ages who are wanting to try this kind of outdoor adventure. People who'd never raced before and some who'd never run a mile before all out there with one goal, completing their first mile. I feel like I share a common experience with this group, the gateway drug to outdoor adventure that is Burns Park.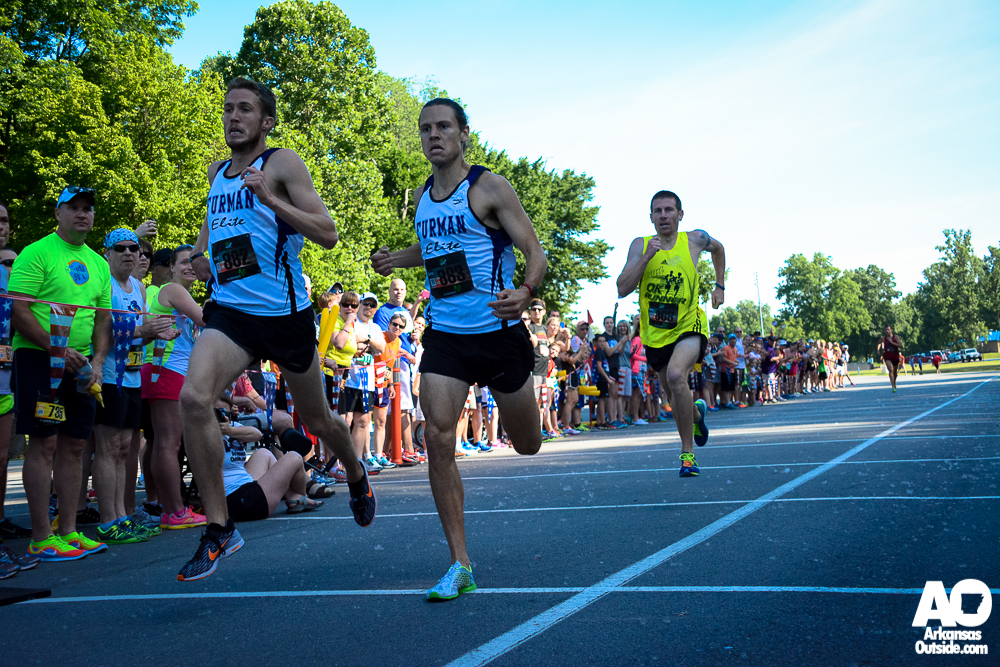 The first milers are followed by age group runners split into men and women, families of runners and runners who have already competed or are preparing to compete stand at the finish line cheering on all the runners. Everyone,  from volunteers to kids and parents of runners, is involved in every race. The last "official" race is the race for elite runners, allowing spectators to watch runners finish a mile around the 4 minute mark, that's some fast moving legs. Finally, the kids "mini-mile" takes place. This may be my favorite part of the whole event, watching the kids run through the chute to the cheers and encouragement of a big crowd is a highpoint of the day.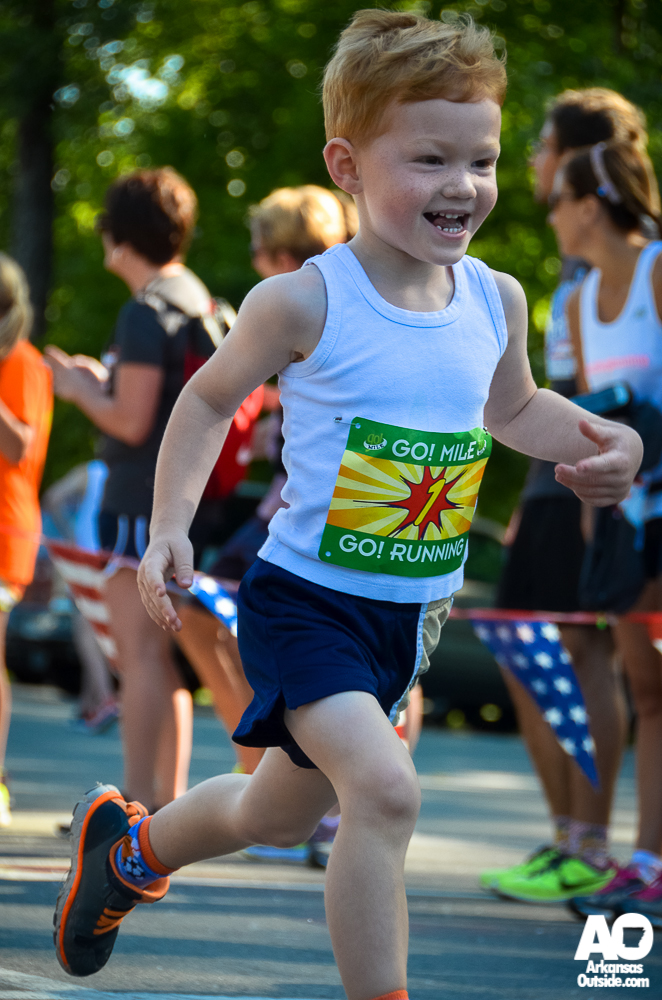 This year the Go! Mile was the National One Mile Championship Road Race for the Road Runners Club of America, not a bad pull for our local park and race organizers. Congratulations for all who ran a mile and to the race volunteers and organizers on a first class event. Also thanks to those who have the vision to save these special places, public parks like Burns Park,  for future generations.
So Katie, if you asked me again, What does being at the Go! Mile mean to you?" I'd say, "This is where it all starts."
We'll be posting free photos throughout the week (about 1500 of them) on our Facebook Page. Give us a little time to get them all organized.