At 10 a.m. Saturday April 7th a group of runners gathered near the BMX track at Burns Park in North Little Rock. The 3rd run in the 4 event 2012 Arkansas Trail Running Series was about to begin. The two previous runs were at Cadron Park near Conway and Cedar Glades near Hot Springs. The 2 laps of the 1.9 mile route would go across the road to hit a stretch of rocky uphill switchbacks.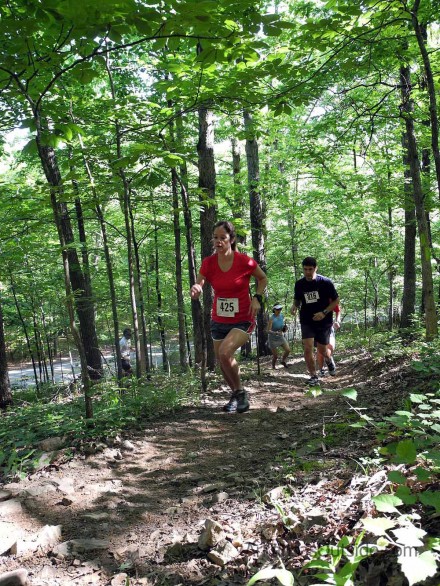 By the top of the first switchback the small pack had started to spread out and settle into a steady pace. I love this section of trail, I've biked it and run it with my dog. It was rerouted a couple of years ago and is very well designed both for running and mountain biking. I love the steep climbs with the great downhill rewards. After a few rolling hills, the route headed down to cross back over the road and into the woods where we picked up the short track trail which winds through a relatively flat area of the park. This area is sometimes used in the winter for cyclocross racing. By the end of the first lap, just before going through the start/finish area, I heard the tell-tale sound of heavy footfall behind me. I was about to get passed. It was bound to happen but we were chatting and joking and having a good time. And then I heard Fred say "Here comes Lisa". There is nothing that gets you going like getting a personal call out, having that right in the middle of the run gave me a nice little push.  For the second lap I had great company from Chris J., a really nice guy who was with me right up to the finish.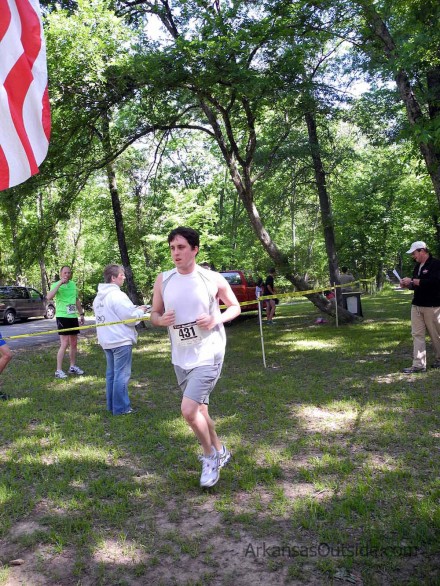 At the finish we found the good folks from Teen Challenge passing out water and making the best peanut butter and jelly sandwiches in the world. No really. Ask anyone, they are the best peanut butter and jelly sandwiches on the planet. Fact.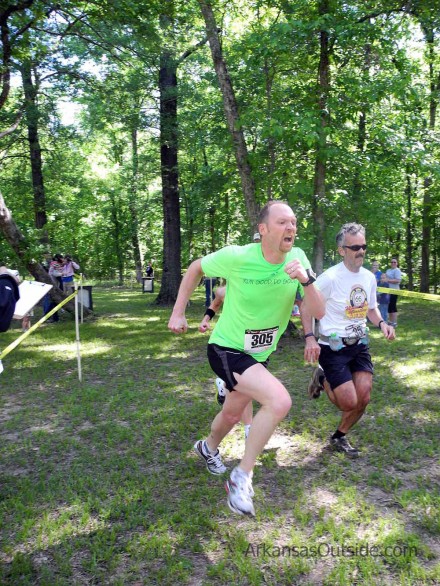 The final race in the series is the Dawg Days Trail Run on June 24th at DeGray Lake. A lot more photos from the event are on our Flickr Page. Go find yourself, download it, favorite it, comment on it…Enjoy.